Welcome to BEST Employment: a not-for-profit employment and community services organisation working to see New England locals thrive.
Marketing & Relationship Manager Kate Ottewell sits down with The New England Times to share her unique insight into BEST's mission, values, and community streams.
"BEST exists to break down barriers and create opportunities that change people's lives for the better. We started out as a team of three- now, we number over 250," Kate says.
Our staff value people, leadership, integrity, creativity, and high performance. We always say if you do the first four well, the fifth will follow."
Founded in 1997, this organisation has evolved over the last quarter-century to run a number of project and initiative streams.
"Sure, we are an employment agency that delivers Workforce Australia and Disability Employment Services across our regions," Kate explains. "However, we are a community organisation at heart. We work wherever we see gaps to fill- wherever there is disadvantage that we can help eliminate."
BEST is a proud NDIS provider through its BEST Community Connections service, which assists New Englanders with their NDIS plans.
As a not-for-profit, BEST also manages a popular Community Shed/Charity Op Shop in Inverell.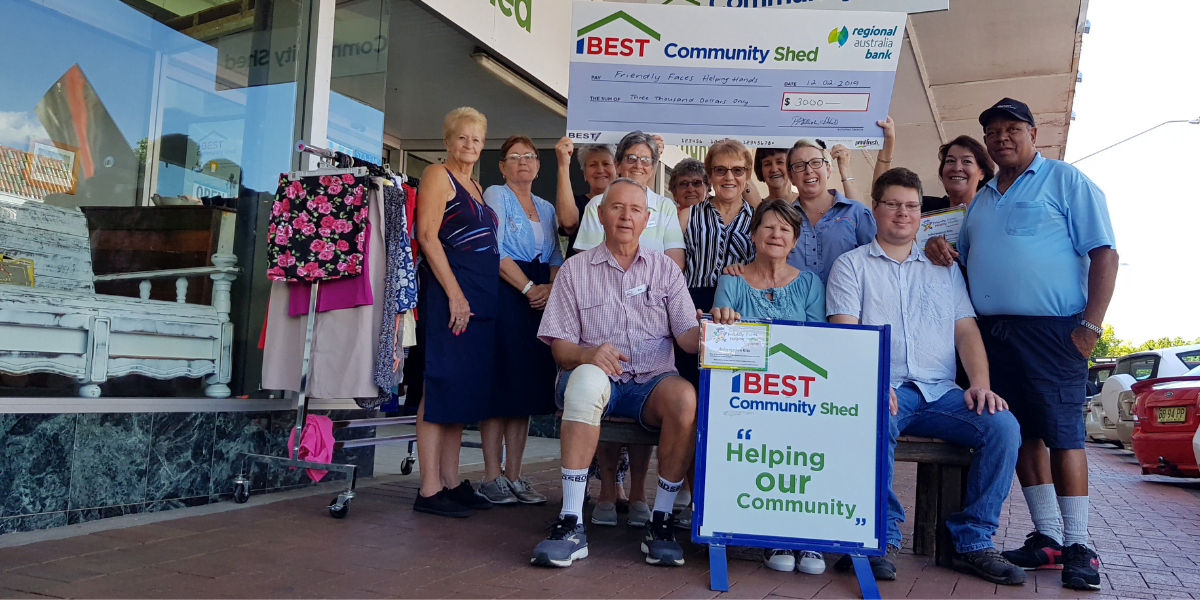 "The BEST Community Shed is an amazing opportunity run by local volunteers," Kate explains. "Residents donate their quality second-hand goods and profits are directed right back for local use. We recently hit $100,000 in returned profits to the community!"
Next on the list is BEST's Linking Together Centre. Originally formed to offer Indigenous Outreach services, the Centre now works to:
"… empower families and individuals to increase control over their own wellbeing. This is done through the provision of appropriate and targeted services, education, assistance, advocacy, and support provided in a safe environment by our committed staff."
The BEST Nursery combines a fully functioning retail space with a nursery production facility.
Kate shares, "The BEST Nursery sells soil, plants, pots; all the wonderful things that come with gardening. Our production line can harden up to a million pine seedlings a year, and we do lots of projects with local Landcare."

Behind the BEST Nursery lies the BEST Food Garden, a project stream close to the hearts of staff.
The Garden operates alongside charities, schools, aged care groups, and disability organisations throughout Inverell and its surrounds, Kate says.
Produce is grown and harvested specifically for the BEST Food Garden and distributed directly and through our partners to people in need, completely free of charge."
She continues, "We are currently delivering to 120 people weekly. People are welcome to come up to the garden and volunteer if they would like to!"
Finally, BEST also runs a Harvest Trail Services program that connects jobseekers travelling around Australia to seasonal work in the agriculture sector.
"You are valued and appreciated, whether you're by yourself or part of a larger group. We are profoundly grateful for the communities that we reside in," says Kate.
BEST would like to thank every individual who has contributed to the organisation's success and growth over the last quarter-century.
BEST Employment's long and short-term goal remains the same- to change lives for the better, in whatever way they can.
CEO of BEST Employment, Penny Alliston-Hall chimes in. "Whether we are assisting someone to gain employment, giving someone a single meal, or helping them find better housing, our aim is to improve their life and independence.
Changing one life means we're doing our job correctly. Changing many lives means our purpose is achieved."
Penny concludes, "As much as we are an employment agency, we really are a community minded, not-for-profit company. BEST's role will always be grounded in the enhancing local communities, no matter where it takes us."
To find out more about BEST Employment, visit the BEST website and follow the team on social media: