Tamworth Police have arrested and charged West Tamworth man Codey O'Brien over two counts of armed robbery with a deadly weapon and possession of a prohibited drug over the weekend.
Police were called to the Summers Oxley Vale Superette at 7am on Sunday where O'Brien, 26, is alleged to have threatened two female staff members with a knife, leaving with cash from the premises. 
It was further alleged that O'Brien had also used a knife to threaten a man on Goonoo Goonoo Road at 5:45AM.
After extensive inquiries, police arrested O'Brien at his West Tamworth home, where he was found to be in possession of a white powder which police believe to be methamphetamine.
In a post on the store's Facebook, the owner thanked the Tamworth Police.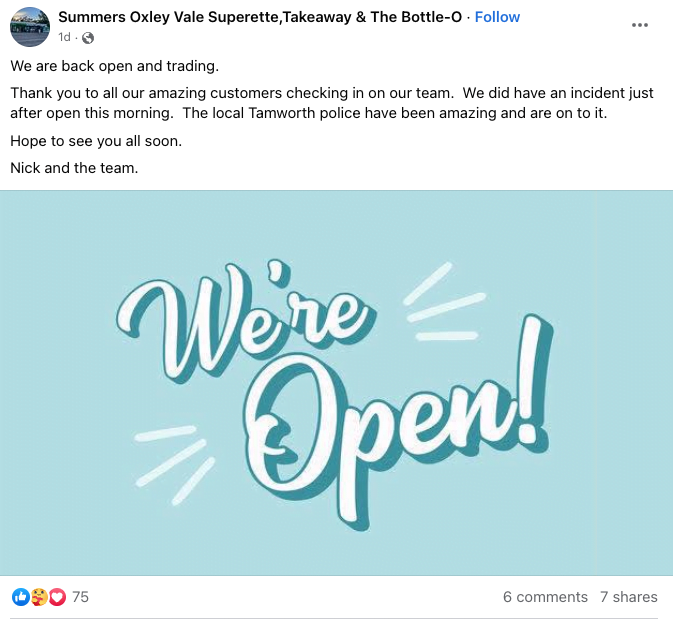 O'Brien was denied bail, and appeared in court this morning. 
The Oxley Vale Superette was open and trading again today.
Like what you're reading? Support the New England Times to keep providing hyper-local news, for the New England and by the New England, pay wall free. Make a small contribution today.