Armidale Council is seeking to replace wood heaters in 100 local households as part of a pilot program to improve air quality in the region.
Domestic wood heating has been a major source of air pollution in Armidale, with research finding there are 14 premature deaths each year which can be attributed to air pollution from wood heaters. Live data from the PurpleAir monitoring system, available on the Sustainable Living Armidale website, shows the air pollution at unhealthy levels being reached most nights at this time of year, especially in the centre of town.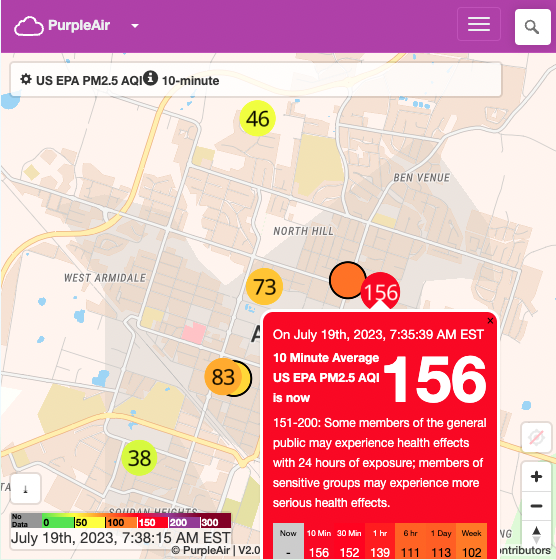 Armidale Councillor and UNE Adjunct Professor Dorothy Robinson has a strong interest in the issue, and has been advocating outside of council to control the risks associated with using wood heaters. 
"If we didn't have wood heaters, we would be one of the cleanest places in Australia," Robinson said.
There are approximately 3000 wood heaters currently in Armidale and due to the local topography of the area, smoke from the heaters settles over the city rather than dissipating into the atmosphere, creating the health hazard.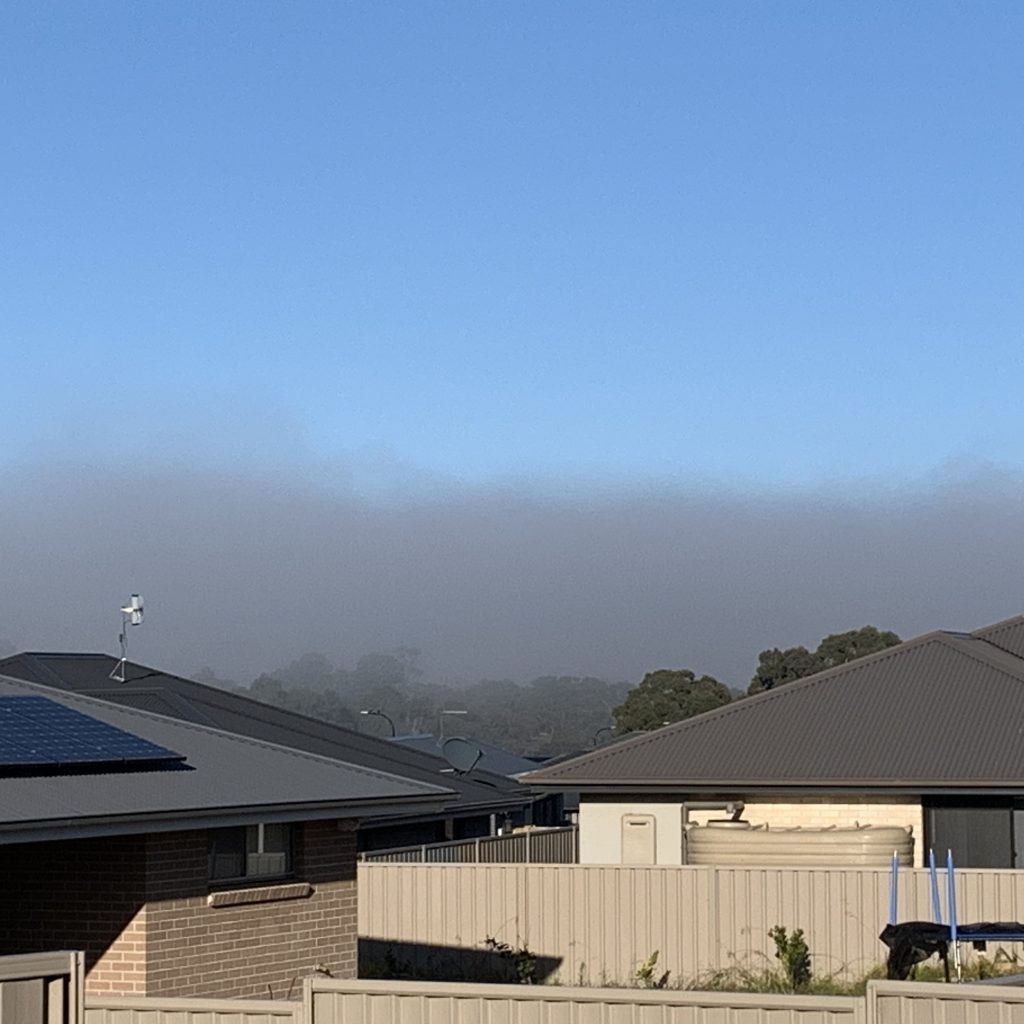 Particles of wood smoke are known as PM 2.5, as they are less than 2.5 millionths of a metre in a size. The World Health Organisation recommends the concentration of these particles should not exceed five micrograms per cubic metre but in parts of Armidale the concentration nearly triples that guideline.
"It means you might die earlier than you would otherwise if you lived in a healthier place."
"You might die earlier of a heart attack, or a stroke, or you might get dementia."
"But then again like cigarette smoke, you might not," Robinson said.
An article in the Medical Journal of Australia, authored by Robinson and colleagues from Sydney Medical School, the Menzies Institute for Medical Research, and the University Centre for Rural Health, advised effective measures to reduce wood heater pollution are needed. Among the recommendations, the paper argues for public education about the damage to health caused by wood smoke, providing incentives to switch to less polluting heating, and regulations that limit the use of wood heater.
The council-led pilot program would provide households who no longer want to use wood heating with subsidies for an energy audit and to install reverse cycle air conditioning.
But Robinson says the State Government also needs to provide more assistance to help educate people on the risks of wood heaters and make the switch to an alternative heating method.
"I think it's mainly lack of awareness and lack of government support for doing the alternative,"
"State government sets the standards and they aren't doing a good job on that, they think they are but then they expect local councils to do something about it," she said.
NSW Environment Minister Penny Sharpe was contacted for comment but provided no response to the New England Times.
Like what you're reading? Support the New England Times to keep providing hyper-local news, for the New England and by the New England, pay wall free. Make a small contribution today.