The North Star Sporting Club's premier fundraising event has returned, after it was forced into a two-year hiatus during the COVID-19 health pandemic.
Nearly 300 hundred people attended the Night at the Star cocktail event with guests travelling as far as the Gold Coast to support the small north-west community, enjoy paella cooked under the stars, and be entertained by music from local Phil O'Shea.
It's only the second time the club has been able to run the event, which began in 2020 to bring people together during the most recent drought. The first event raised more than $20,000 for the volunteer operated club.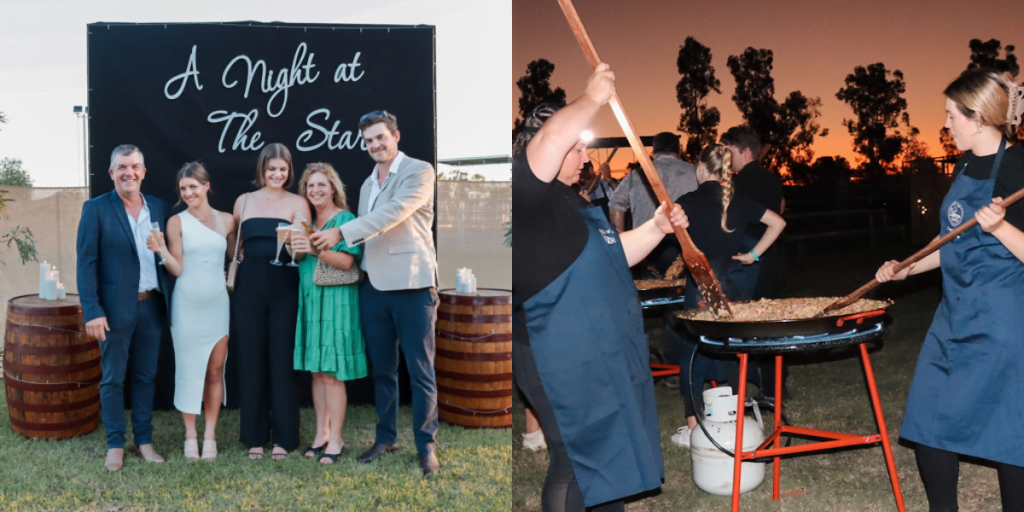 Organiser and North Star local, Emma Ostwald says they are still yet to tally how much this year's event raised, but it will help to keep the club operating.
"The Night at the Star cocktail party was a huge success again,"
"The club appreciates all the support it received on the night as it raised much needed funds for repairs and upgrades to our sporting club, which is the hub of our community and is heavily relied upon and valued," Mrs Ostwald said.
The North Star Sporting Club has been operating for nearly 50 years, and plays host to community events, pony club and camp drafting events.
Top image: Organiser Emma Ostwald and husband Andrew at The Night at the Star (Madison Klupp)
---
Something going on in your part of the region you think people should know about? Send us a news tip or email newsdesk@netimes.com.au.