As voters head to the polls this week the New England Times Poll has revealed that health and the economy are on the minds of local voters… and not education.
Both major parties have been banking heavily on education as a tent-pole issue for this election. Over 40 different announcements have been made about teacher shortages, school buildings, accelerated degrees for teaching and early childhood education, pay caps, demountables, online learning, a range of curriculum ideas. and even banning mobile phones in schools. Labor held an education specific election forum in Tamworth. The Nationals waved a big carrot of new school for Moore Park. The future of Armidale Secondary College is on the table.
However, barely 5% of the respondents to our poll say they have education at the top of their list personally, and less think that it is the biggest issue for the election. Note, I have not corrected for the Armidale bias in the sample… so if you think these results would be different if we included the education city, think again.
What is the biggest issue for you personally? What are you most concerned about?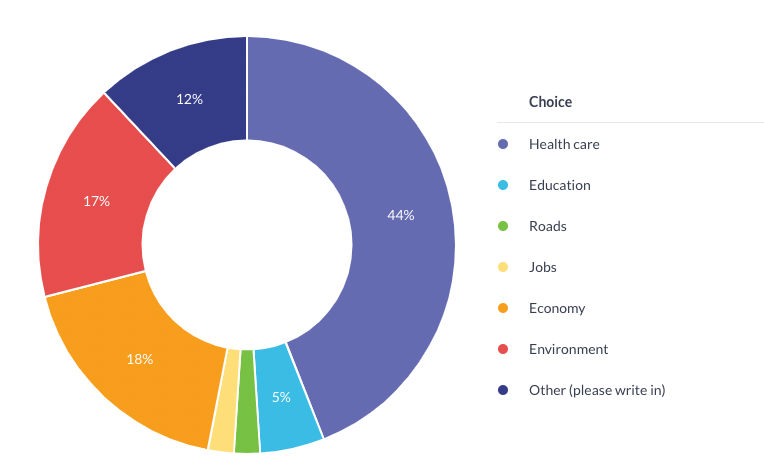 What do you think will be the biggest issue in this election? What will the candidates be talking about most?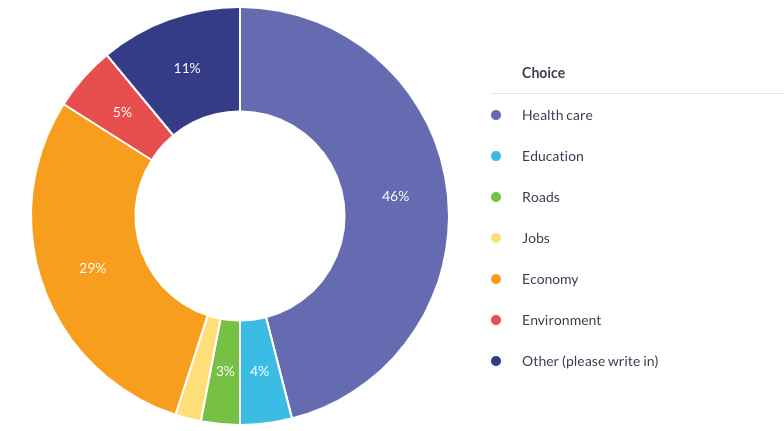 Most of the others were people saying both the cost of living/economy and health were important. (And two respondents said trains.) The one area of significant difference between what is important to the election, and what is important to New England voters personally, is the environment… but again note the Armidale bias in the sample that may exaggerate that a bit.
Those who did care about education cared about it a lot.
"Time to get rid of Adam Marshall. He should be sacked for what he's done to public secondary schools in Armidale."
Male voter in Armidale, aged 45-54
But those who cared about health often had personal stories to tell, resulting in that higher priority. Many were passionate about the need for New England to divorce itself from the Hunter health district.
"Tamworth incumbent should have addressed his electorate's needs and supported Northern Tablelands, in pushing for Northwest New England health, which is a no brainer. My family has experienced the personal loss and trauma associated with unwieldy Hunter New England Health, when a close accessible centre with all support would have saved lives."
Male voter in the Willow Tree area, aged 65-74
I think, when it comes to health care, Regional communities don't want to hear that a party is planning to look at planning. They want action. The best thing would be to find a way to operate New England as a separate Health district to the Hunter without sacrificing some of the benefits (access to specialist in Newcastle etc).
Male voter in Armidale, aged 55-64
But the biggest sentiment from our respondents was that it has been an oddly quiet election. That's certainly the case in the Northern Tablelands.
"I have never found an election run-up so disappointing in relation to knowing who the candidates are and what they stand for. I'm new to town and I can tell you it has never been like this anywhere else I have lived. Is the sitting candidate so sure they will win that they don't need to bother? I haven't had one letter in my box, I have only seen one sign on someone's fence and only met the Labor candidate at the markets last week."
Female voter in Glen Innes, aged 55-64
"It's been a very quiet election in these parts and that concerns me. ALP haven't stumped up a decent candidate in decades and for the most part Adam Marshall does a fine job albeit having to deal with significant internal issues inside the National Party."
Male voter in Armidale, aged 35-44
The sample is too small (and I may take the business of election polling a little too seriously) to predict any outcomes. We'll just have to wait and see come Saturday night! Tamworth is likely to be the only one of the four seats in our region worth watching, but the voter behaviour nerd in me is also interested in how all that flooding shakes up the other three seats. Likely to be some unexpected results in a few places.
Fo our next poll, we're going to talk about something that hasn't been mentioned much this election: crime.
Take part in the next New England Times Poll here
---
Have something to say about this story? Submit your own opinion piece, or quick word, to The Net.