So you've probably heard the incumber Janelle Saffin and know a little bit about her, but who are all the other candidates on the ballot in the Lismore?
Here's the list in the order they will appear on the ballot paper. If they have a website or Facebook page we've linked it to their name.
Candidate
Party
Home Town
BERTALLI Matthew
Shooters, Fishers And Farmers
Tenterfield
SAFFIN Janelle
Labor
Boat Harbour
McKENZIE James
Independent
Eungella
CROSTHWAITE Allen
Independent
Tenterfield
ROSAYRO Vanessa
Animal Justice Party
Lismore Heights
HONNIBALL Ross
Sustainable Australia Party –
Stop Overdevelopment / Corruption
Goonellabah
GUISE Adam
The Greens
North Lismore
RUBIN Alex
The Nationals
Tenterfield
Nominated candidates for the electorate of Lismore
We asked all candidates the same 5 questions to give them each an equal opportunity to state their case. Multiple attempts were made to contact the two independent candidates without success. The Echo in Byron Shire and Lismore App have also reported being unable to contact Allen Crosthwaite, the 'rail independent' in Tenterfield. The Echo did get ahold of James McKenzie, who told them he has no intention of taking a seat in parliament. The Sustainable Australia Party – Stop Overdevelopment/Corruption and Shooters, Fishers and Farmers, have not replied to anyone about anything it seems, and we're all out of puns about why. All of the other candidates answers are below, again in the order of the ballot.
---
Ness Rosayro – Animal Justice Party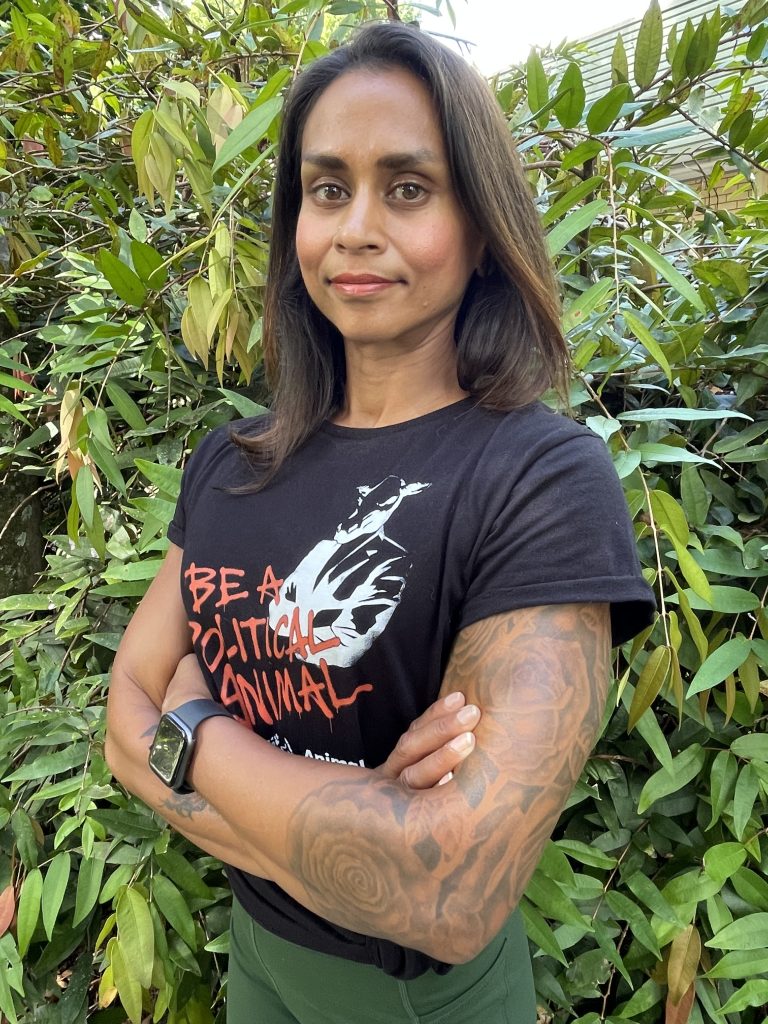 Why do you want to be the local member for your electorate?
I am a mother of two children and mother to two fur babies, I am a wife, I work full time as a social worker in flood recovery with vulnerable women and children. I am an ordinary woman. I want to be the local member for Lismore, because ordinary women are capable of extraordinary change. I imagine a world where animals and people live together in harmony with our planet. The Animal Justice Party policies are designed to protect animals alongside protecting our environment and instilling social justice principals in the area of health care, affordable housing, equal educational and employment opportunities. I am kind, I practice compassion, I believe in non-violence solutions and I am a rational, university educated women who understands the science. The rate of logging in native forests will result in the extinction of koalas by 2050 and the rate of coal and fossil use will result in irreparable environmental damage. The NSW Government spent 30 million in 2017 to improve track safety at Greyhound tracks, yet this year alone, we have had 11 deaths. This 30 million track program has failed. I imagine a world where 30 million could be spent to improve the lives of vulnerable people with stable and secure housing. I imagine a world where 30 million would be invested into renewable energy, habitat and species protection. I imagine a world where 30 million could support an increase in wages for nurses and midwifes across NSW. I want to be your local member to hold our government to account. As a community member, it is clear to me that our prioritises need to be reassessed. As your local member, I will not only hold to our account our government of the day, but I will act to ensure kindness and compassion for animals, people and the planet.
What do you think is the most important issue facing the electorate and why?
I am a Lismore resident, who experienced my community's devastation following the flooding disasters. The government response to my community has been inadequate and has exacerbated the disadvantages many of our community members have experienced, even before the floods. Stable, secure and affordable housing in our region is an important issue, however despite the rhetoric, no action has been taken. It reminds me that the most important issue is therefore Kindness. Kindness for people, animals and the planet. Without governing from values, our decision making will fail to achieve meaningful action. Kindness for people would bring about adequate funding for housing solutions in our electorate to support those disadvantaged in our community. Kindness for people would recognise the role that our healthcare staff play and financially remunerate them for the exceptional role they play in our community.
Kindness for animals would acknowledge the impending extinction of native species and move swiftly to ensure their survival, kindness for animals would be act in a way that ensures that our children know koalas and kangaroos that grace our electorate by funding our sanctuaries and animal hospitals, kindness for animals would introduce Veticare to ensure animals have access to health care, the same way that people do with Medicare and that our community members who may otherwise not be able afford the prohibitive veterinary costs can ensure that animals in need get the care needed. Kindness for the planet would cease logging in native forests preserving our precious resources, kindness for the planet would address the gaps in bio-diversity offsets schemes to ensure that future development really does protect our environment and protected species.
Kindness would put animals, people and the planet above profit.
What do you think is the most important issue facing the whole state and why?
Kindness. Or there lack of. Animals, people and the planet are all interconnected. The social and emotional wellbeing of people and stability in their living circumstances depends on us addressing our connection to animals and the planet. The Animal Justice Party values Rationality. We have the evidence that our current trajectory is not sustainable. Australia is growing warmer, experiencing changes in rainfall, catastrophic bushfires, record flooding and rising sea levels. Fossil fuels including coal are the leading emitter of greenhouse gas and we need to move to net zero by 2035. The connection between addressing environmental sustainability and animal welfare is strong. As we move to ban logging and make habitat protection a priority we move to address species extinction, particularly of koala's who will be extinct by 2050. Funding the amazing work of animal hospitals and reforms to bio-diversity offset schemes will protect precious koala habitat. Animals are more than just our pets, they play a significant role in our wellbeing and cost should not be a barrier to the animals of our families accessing health care. Veticare can encourage animal ownership amongst the socioeconomic vulnerable because we know the social and emotional value of our connection to animals and how animals can bring us peace. As we prioritise animals and the planet, we can, as people, achieve longevity and thrive. A kind approach to politics that seeks to address disadvantage, do right by the planet and vulnerable animals is the most important issue facing the state. I will work towards long term solutions. Anything less would be a short-sighted band aid.
Why do you think someone would vote for you over your opponents?
The definition of insanity is doing the same thing and expecting a different result.
Many of the conversations we have had previously, we continue to have today. Much of what I outlined above, has been outlined many times before. It is time for change. It is time for a new politics, a kind approach. With no ties to major political parties and no dues to corporations, I can act without compromise on what matters. I am an ordinary woman, who believes that we are capable of extraordinary change… together. If you want change, voting is one of the fundamental ways that you can play a role, sending a message about what truly matters and that enough is enough.
Tell us something about yourself most people don't know.
If I had to pick between cake and ice-cream- I would always pick vegan ice cream.
I prefer bananas over apples.
I prefer Mexican over Italian ….tacos for ever!
Potato's are the all-time best vegetable…convince me otherwise?
---
Adam Guise – Greens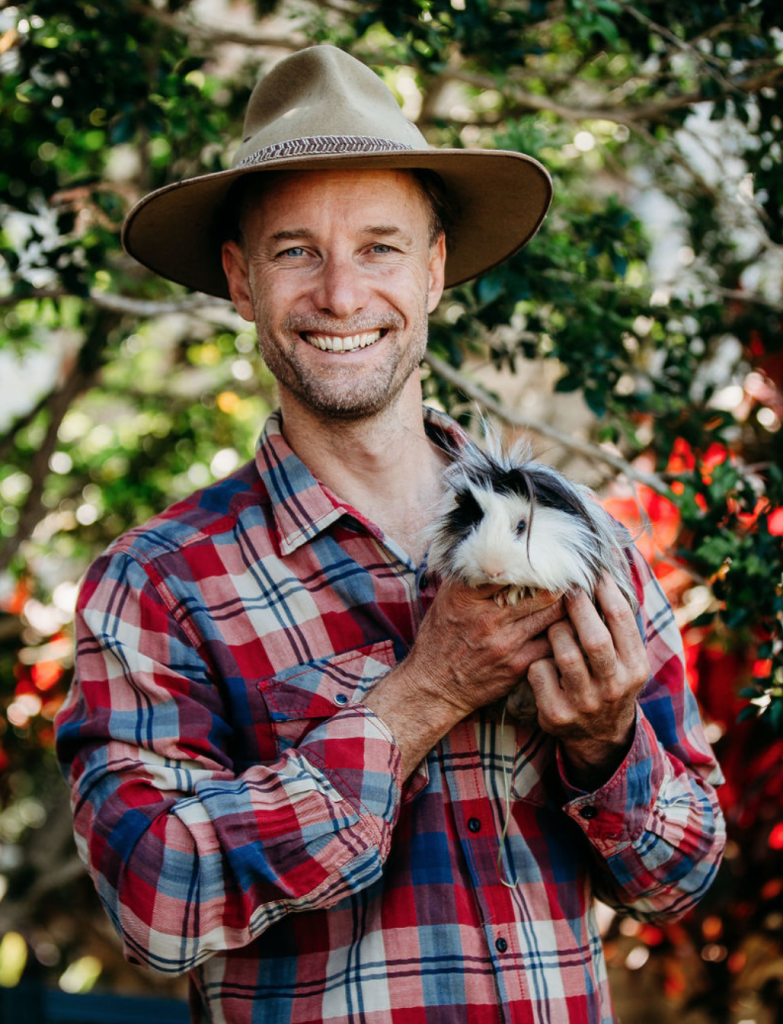 Why do you want to be the local member for your electorate?
I love and care deeply for our community who are on the frontlines of climate change, housing and cost of living crisis. The major parties have failed to take the urgent action necessary to tackle the climate emergency, and are still backing new coal and gas despite all the science. This is insanity if we want a liveable planet. While Labor and the Nationals still take money from the fossil fuel industry, our democracy is being corrupted. This has to change.
Electing just another puppet from the major parties will perpetuate more of the same: further cost of living rise, more coal and gas, and a widening divide between rich and poor. Your vote is powerful and by electing a Greens member, we would send shockwaves through the establishment and kick-start the transformational change we so need.
What do you think is the most important issue facing the electorate and why?
Timely access to affordable health services is a key issue for the Lismore electorate, particularly for Tenterfield caught between two local health districts and requiring long travel distances. Health staff have been hammered by the COVID pandemic and disasters, and working conditions has meant staff are stretched thin and overworked. It is difficult to attract and retain health staff to the region, and Tenterfield hospital has been inadequately staffed by nurses and doctors.
The Greens support health workers choosing to live in the regions, will fix the broken locum system, expand assistance for patients who need travel support, address the barriers to junior doctors choosing to become GPs, and establish a Rural and Remote Health Commissioner to monitor and report on the performance of NSW Health in providing health care to regional NSW.
The Greens have a plan to make sure that if you need to see a doctor, call an ambulance or go to hospital, you will get the care you need, when you need it, at no out-of-pocket cost. We will do this by increasing public services like public dental clinics, public mental health clinics and public GP and allied health clinics. We will look after our health workers with safe staffing ratios in public hospitals and a real wage increase, and we will repair our broken ambulance network.
What do you think is the most important issue facing the whole state and why?
The climate crisis is the most pressing issue facing our communities across NSW, as well as our struggling health system inflating the cost of living for everyday people. Coal and gas are causing more extreme floods, fires and droughts in NSW. The growing climate crisis threatens our safety and health, our food and water, and our future prosperity.
As the world's 4th largest coal exporter, NSW has a key role to play in tackling the climate crisis. Yet the Liberal, National and Labor parties all take big donations from coal and gas corporations and approving new coal and gas projects every year.
Without a plan to phase out coal and gas we face an uncertain future with more extreme weather and disruption, yet the Liberal, National and Labor parties won't move fast enough because they are beholden to corporate donors and vested interests. The Greens have a plan to keep coal and gas in the ground and make coal and gas corporations pay for the damage they're causing to communities and the environment, including building affordable housing in our communities.
Why do you think someone would vote for you over your opponents?
The Greens are people powered and unlike the Nationals, Liberals and Labor, we don't take dirty donations from corporations or fossil fuel companies. To take back our democracy we must ban corporate donations and remove the stranglehold of vested interests in politics. We can't allow companies making multi-billion dollar profits to keep buying influence from our elected leaders.
The Greens have the vision and the solutions to address the current crisis. Rather than handouts, let's tax corporations and billionaires their fair share so that families aren't shouldering the cost of living. We need to invest in public and affordable housing so that everyone has a home. We need real action on climate change by ending coal and gas and rapidly transitioning to a renewable energy economy. We must fund our public sector to make health, education, transport and social services affordable and effective. Native forests need to be protected so that we can end species extinction and meet our climate targets. We need to ensure our flood recovery is equitable and fair in order to get people out of harm's way and keep our community together.
Tell us something about yourself most people don't know.
I love guinea pigs! They're cute, entertaining and turn copious amounts of grass into black gold (poo fertiliser!)
---
Alex Rubin – Nationals
Why do you want to be the local member for your electorate?
In 2022, having been intimately involved in the flood response and recovery, it was clear to me that 'Lismore is still in Limbo'. Nobody is fighting to protect us from the next flood, bushfire or drought. I believe that the people of this electorate deserve better!
It infuriates me that people remain without homes; our recovery has stalled and nobody is focused on flood protection for our community's future. I want to bring a lifetime of experience to restart our region's recovery and build towards a vision of a 'Future Ready Lismore'. So, on 11 Nov 22, I resigned from the Army to run in this election. For someone who hasn't been a political staffer, councillor or activist it's a steep learning curve. This was not an easy decision for our family, but I believe this is my next mission. Regardless I jumped without a parachute!
What do you think is the most important issue facing the electorate and why?
The challenge for this region is rebuilding hope. After facing droughts, bushfires, mouse plagues and catastrophic flooding we need a to restore the confidence of our communities to rebuild and invest in the future. Our region needs to become Future Ready, this requires plan to make us drought proof and flood safe. The Northern Rivers is, ironically, both the most drought and flood prone in NSW. There has been a lack of action, and quite frankly we deserve better. But it is not too late, we stand at a 'fork in the road' with the opportunity to look beyond the current election cycle and rebuild our region for the benefit of the next generation.
Associated with the lack of hope is spiralling crime epidemic. As a parent, the rise in drugs and random crime across our region is horrifying.
What do you think is the most important issue facing the whole state and why?
I want to raise bar, as we have moved round this region one message is clear … everyone has lost faith in our politicians, the social contract has been broken! People are sick of the childish games, the deceit and lack true conviction. We all want to an end to the backroom deals, school yard bullying tactics, concessions and the trade-offs.
I want to be a new generation of leader, not a retail politician that just follows ideological or party lines, who genuinely cares about making life better for our regional communities. If nothing else, I aspire to earn back respect of the public.
My personal creed is that 'Leaders Eat Last' and I promise to check my ego at the door and fight for what our whole community will benefit from. I care, I want real change, and my promise to you is Accountability, Honesty and Leadership.
Why do you think someone would vote for you over your opponents?
Because I call it like I see it, I am in this for the long haul and people are sick of inaction. I want to defend this region from future disasters and rebuild our broken communities, which is going to take a decade of hard work that I am committed to see through. My focus has always been delivering practical solutions – it's how I was trained.
Our polices are future focused for regional Australians, to rebalance the growing divide between city and country. We must have:
Water Security – Flood protection & drought preparedness.
Roads & Bridges – Raising our roads to make them flood safe and pothole free.
Emergency Services – Investment in our immediate response to floods and bushfires.
Better Health Services – More healthcare workers, better pay and conditions.
Future Ready Education – Investment in early childhood education, smarter classrooms, and better subject
options for students.
Economic Development – Value added processing and 'Agile Industries' that supports local businesses.
Law and Order – Bringing back 24-hour manned Police stations (Crime is not just 9 to 5).
Tell us something about yourself most people don't know.
It might seem strange for a political hopeful, but I am actually a very private person. Everyone knows me as 'Alex the Army Guy', but few see behind the veil. What almost everyone does not know, it that my return home was under a compassionate posting.
After returning from a posting in Thailand, our family moved into a small two bedroom apartment, in Sydney. This was a pressure cooker and things were not going well, we dismissed our one year old son's behaviour problems as trouble adjusting to life, back in Australia. Our family came close to breaking point, when we discovered that Jak was profoundly autistic, with severe development problems.
Its hard to put into words the maelstrom of feelings and emotions, when you confronted with the fact that your child will be challenged for the rest of his life, and will require constant care and support. You blame yourself as a parent, wonder what you have wrong and even question your faith. There is a huge weight of guilt, awkwardness and shame; from the sideways looks, the comments and complaints from your neighbours
when your child is constantly screaming and having meltdowns.
The shockwave reverberates across the whole family, our eldest daughter shrinks away in embarrassment, in case her friends might see our son. There is constant medical appointments, therapy sessions and you live in fear for both his safety and what he might do to other children.
I tried to avoid the problem and continue to work long hours chasing the next promotion in Army. We reached a point where the family was imploding, the sacrifice needed to be made by me, for us to return back to our family support network. This is why I took a compassionate posting.
The move was difficult, but the change immediate. Jak was accepted into the local special school and we had space for him to play on his first ever trampoline. There are still challenges, but the pressure has drained away.
Being close to our family farm, with the dogs, horse and chickens has helped calm Jak and given our daughter a new circle of friends. I still lay awake at night worrying about how we will protect and care for Jak, and what his future will be if we are not able to look after him.
So why Lismore – because it saved our family.
---
Election Day is March 25, and prepoll is open now. Find a voting booth near you here: https://elections.nsw.gov.au/district-profiles/Lismore
---
Have something to say about this story? Submit your own opinion piece, or quick word, to The Net.