October is Small Business Month! And to celebrate, we're highlighting some of the great small businesses we have throughout the region.
Today we have an antiques store, cafe, and a milliner.
Cobwebs Antiques & Collectibles
Cobwebs Antiques & Collectibles are a husband & wife run small antique shop in the heart of Uralla.
They specialise in pre-1970's items. Bric-a-brac, china, porcelain, furniture, artwork, cutlery, glassware, craft, man-cave items, collectibles like tins & toys, kitchenalia, jewellery, linen, clothing, you name it. They also have beautiful Victorian and Edwardian pieces.
Russell & Patricia Blinkhorn have owned Cobwebs since 2013 and love every minute of it.
Russell & Patricia were delighted to be selected as 2 of 10 couples out of over 4,600 applicants by the English BBC to appear on 'Bargain Hunt' when it filmed down in Australia in 2011. They were the 'blue' team and made a profit on their purchases.
"We get stock in from England on a regular basis and these items are usually very hard to find in Australia."
"Our stock is priced very competitively, we do not go over the top with our prices and we have regular customers who return time and time again to grab a bargain."
Cobwebs Antiques & Collectibles open 5 days a week, Wednesday to Friday 9.30am to 3.30pm in the winter months, and 9.30am to 4pm in the summer months. On the weekends they are open 9.30am to 1pm all year round.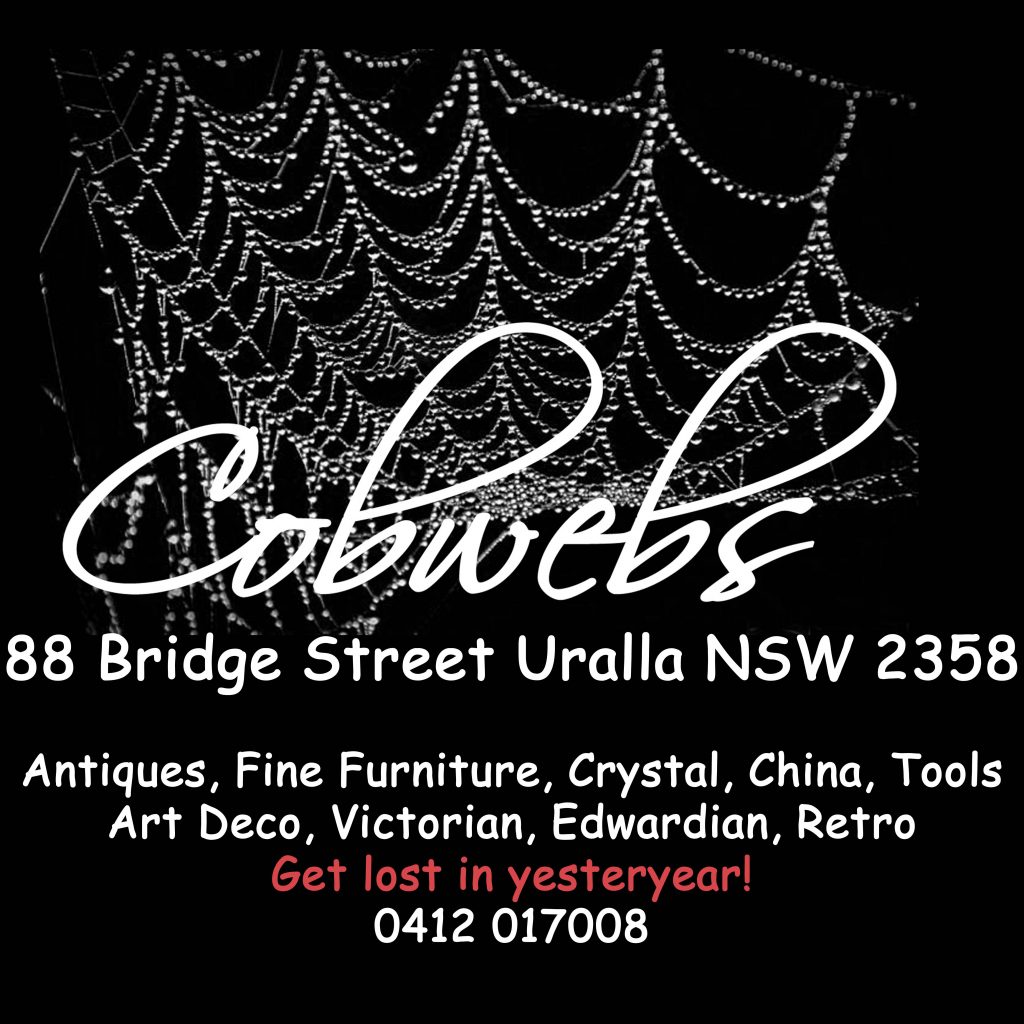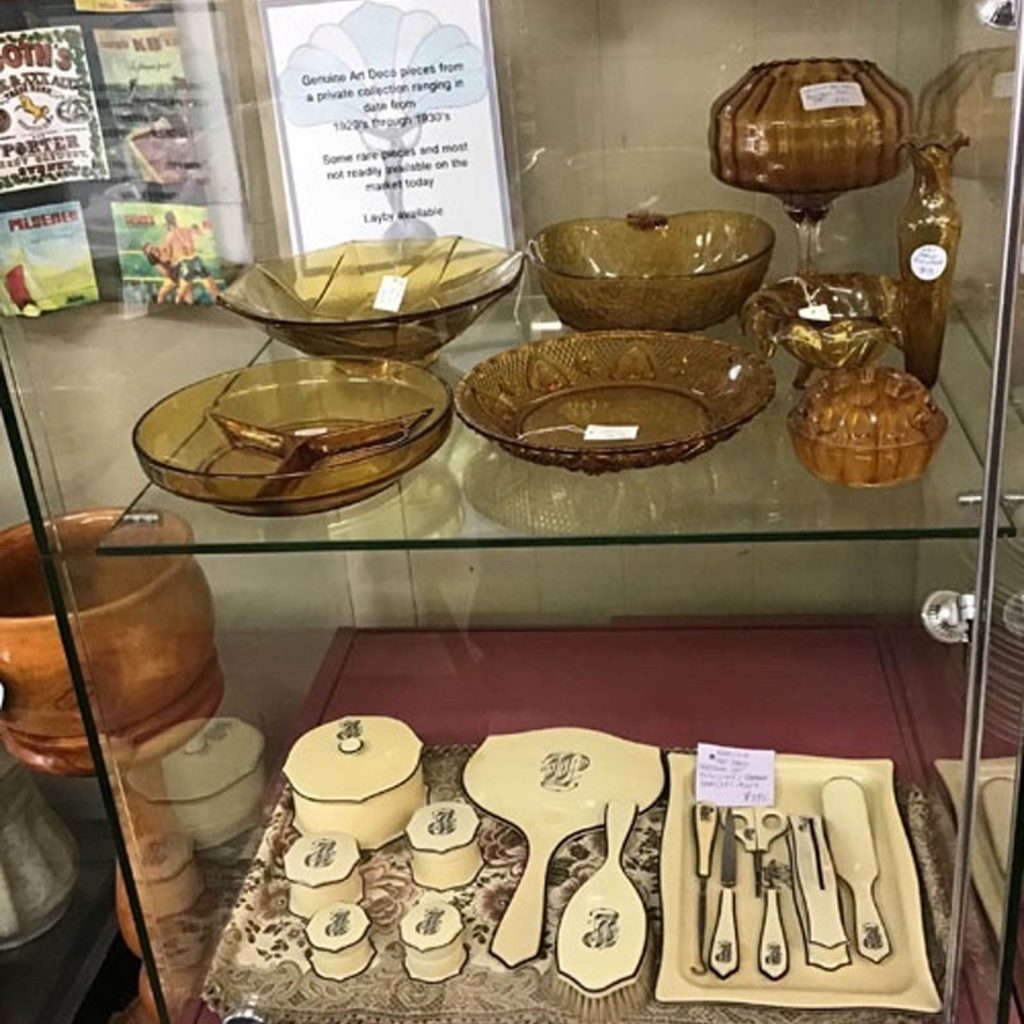 ---
LaneWay Cafe Armidale
Armidale is well known for its coffee culture, and LaneWay Cafe is a rich part of that serving up the widest range of single origin coffees in Armidale Monday to Friday 8-2pm.
Matt Neary moved his family down to Armidale from Brisbane to Armidale 5 years ago to raise his daughters in a tight knit family friendly town.
"We offer filter coffee and single origin coffee, bagels and we love to have tunes filling up the mall arcade."
"At LaneWay our goal is to bring our community new experiences that no other café in town is catering for."
LaneWay brings you Single O coffee as the house blend – KillerBee, as well as a rotation of single origins from the best roasters across Australia and abroad including – Proud Mary, Rueben Hills, Passport specialty coffee and Ickle to name a few.
Along with an ever-changing food menu, LaneWay offer delicious staples like toasties, bagels from Black Market Bagels (at Port Macquarie), croissants, banana bread and more.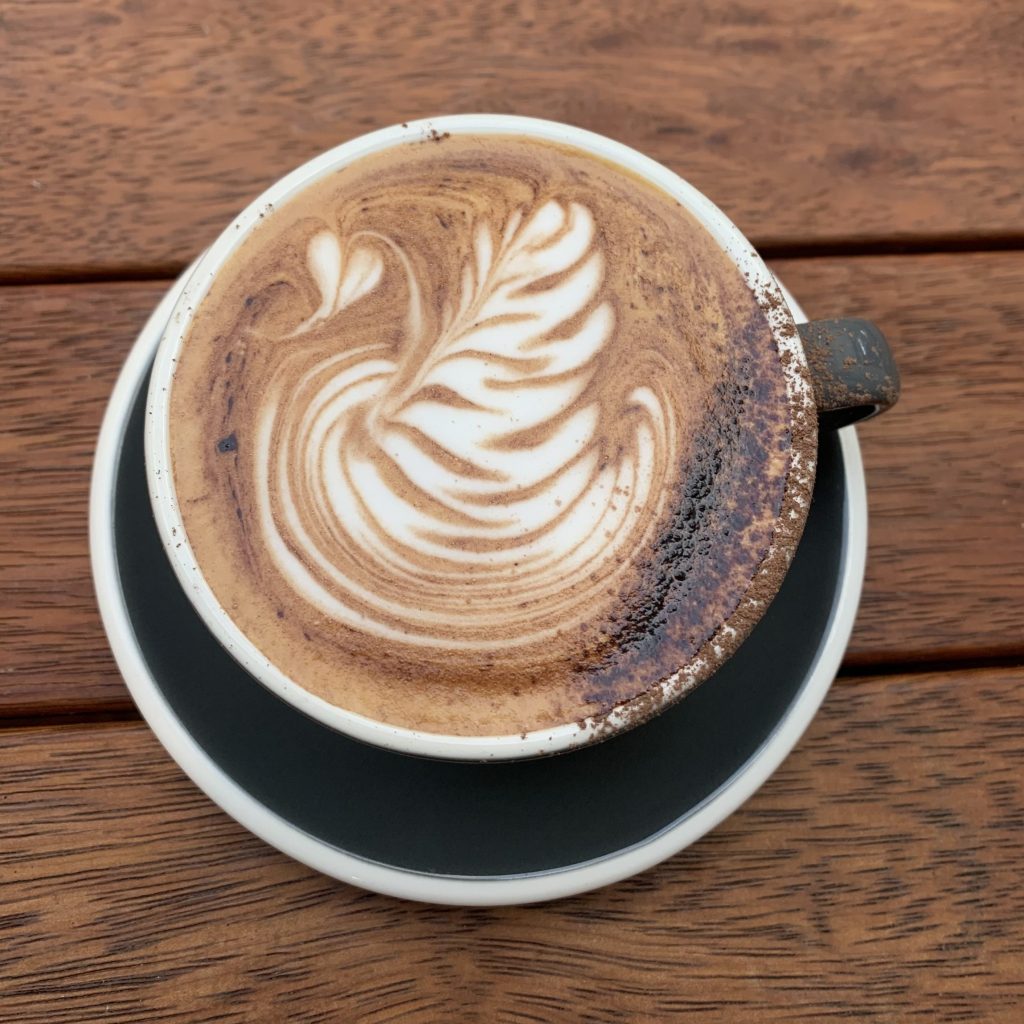 ---
JAMB Hats and Millinery
JAMB Hats and Millinery is a hand made hat business run from a studio out of Walcha and another at Currabubula. It produces a rang of hand made hats and fascinators.
JAMB Hats and Millinery specialises in making hand made felt from Australian fibres, that is then sculpted into hats of varying styles including fedora's, trilbys and cloches.
The business is owned and run by Jo Barr, a textile artist, felter, milliner, teacher, educator, farmer, mum and partner.
"Where possible I use fibres direct from the producers that have been processed in Australia."
"I like to explore with unique fibres. I am currently experimenting with ethically and legally sourced Australian possum."
"Working directly with my customers and fibre suppliers is a great part of the creative process."
"My focus is on making beautiful, unique, sculptured pieces of art using Australian fibres that can be worn by everyone."
Each piece is one of a kind and carefuly created to ensure it is comfortable, stylish and functional.
"Unlike most felt hats my hats are made from Australian Fibres and the felt is made by hand rather than under commercial conditions often off shore and only shaped here in Australia and often from fibres of unknown origin."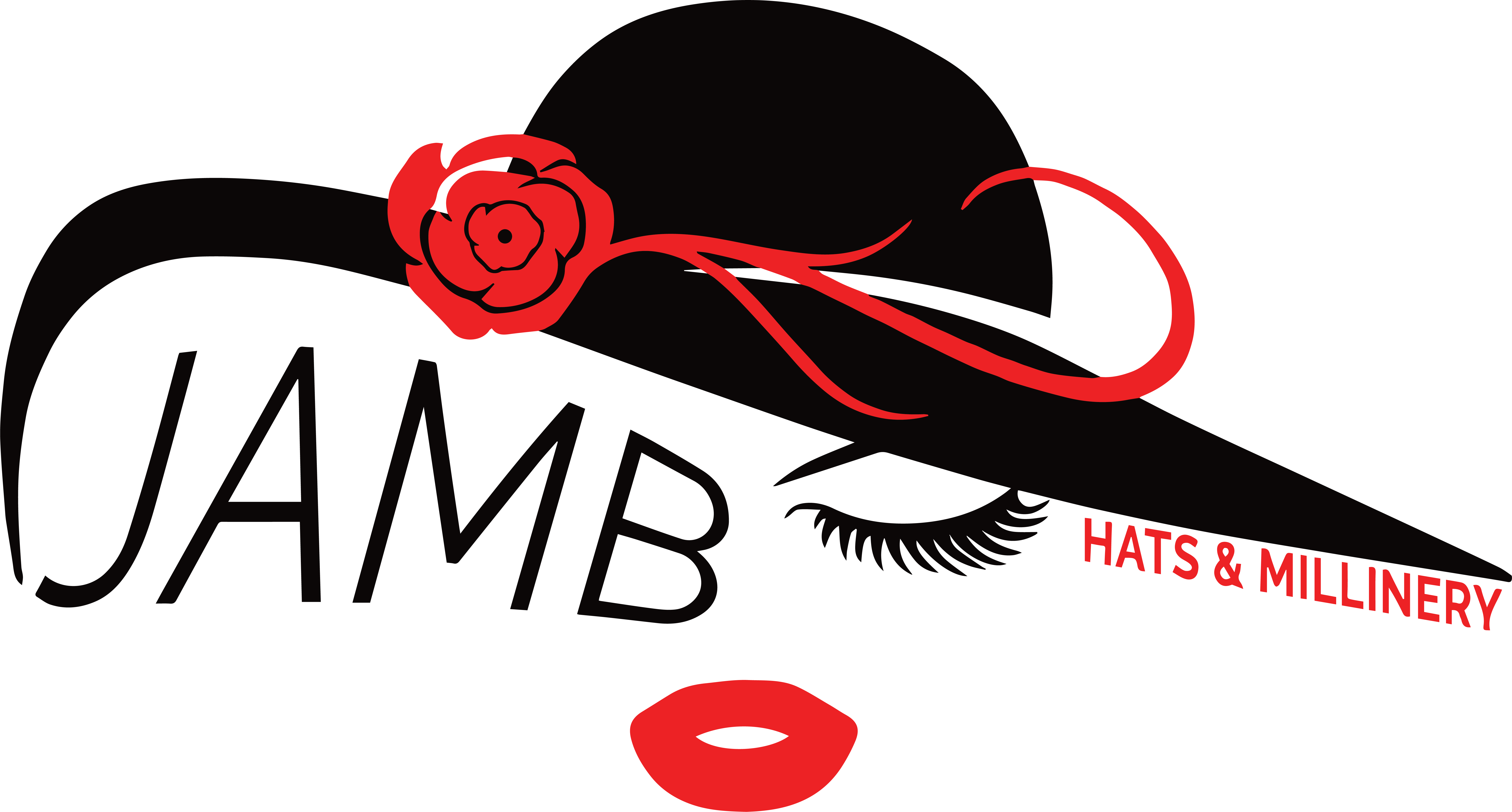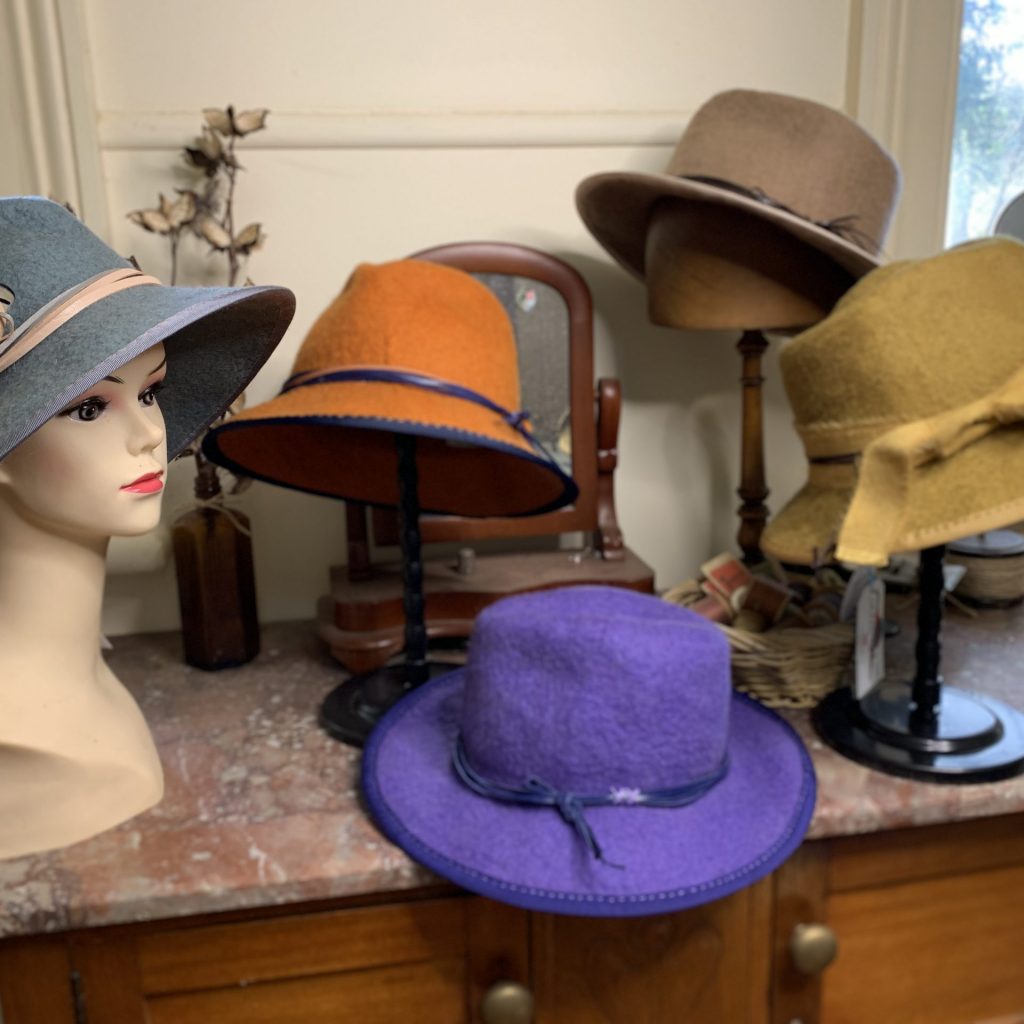 Throughout October, we'll run stories highlighting the great local businesses we have right here in our communities. This is a free service – the businesses highlighted have not paid for this story.
Please share this story to help support New England businesses!