Heralded as the sweetest event in the region, Warialda will host their Honey Festival on Saturday 21 October.
Warialda means "place of wild honey" in the local Aboriginal language and the town has celebrated their community in festival form annually since 2008. It is now considered one of the town's biggest events.
All are welcome to come and join in the festivities which will be held from 3pm – 8pm at the Warialda Recreation Ground. The afternoon will feature market stalls and live performances by local groups and schools, as well as the Rock City Rock Band.
Event organiser Courtney Loosemore from Gwydir Shire Council tells us the event will run in a similar fashion to last year's festival, however they will not be showing a family movie this year.
Ms Loosemore also confirmed that entry to the festival is still free and the popular $15 ride passes will be available again to keep the kids well and truly entertained all afternoon.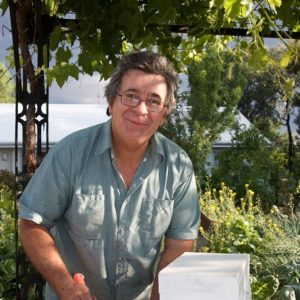 In a first for 2023 native bee expert Matthew Middleton from Beezotted will be on site to share his knowledge about the stingless species.
Mr Middleton will be bringing some stingless native beehives, and stingless bee honey for tasting. He will also have a range of information about native bees, bee hotels and books for those interested in learning more about the species.
The Fay Honour and Debbie Ford Busy Bee award will once again be awarded to a valued member of the community as a part of the festival. Nominations are open to an outstanding individual or group in the community and will be awarded based on their contribution to the Warialda district.
If you're interested in nominating someone, nominations are open until the 9th of October. The form is available via the festival's Facebook page or in person at the Warialda Visitor Information Centre.
Whether you're a Warialda local or are just looking for a fun family afternoon, the Warialda Honey Festival is a great opportunity to get out and celebrate the vibrant Warialda community.
For more information about the event visit the Warialda Honey Festival Facebook page. 
Like what you're reading? Support the New England Times to keep providing hyper-local news, for the New England and by the New England, pay wall free. Make a small contribution today.