"Regarde Jewellers is now officially open".
With the snip of the royal blue Regarde Jewellers ribbon begins a new and exciting jewellery experience for Armidale and the New England. Jewellers Jermaine Peters and partner Richard have this weekend opened the doors to their new venture with great support from family and friends.
Regarde Jewellers has been a successful online business for some time, but a desire to reconnect with his existing customer base and strengthen connections within the local community recently led Mr Peters to engage in some market research around the Armidale area. Feedback on potentially establishing a physical presence in the town was positive, so with the support of family, friends and the community Regarde Jewellers took a bold step to creating a modern, elegant display in the Armidale CBD.
"I'm exhausted," said Mr Peters. "It has been a huge effort to get this store setup and it is such a relief for this day to arrive. We have had so many late nights getting ready to open, but we are very pleased with the results."
The name 'Regarde' was inspired by Mr Peters' Belgian French heritage, meaning 'to look at', or 'eye-catching'.
"We wanted to encapsulate the feeling you get when you see a beautiful piece of jewellery; there is something different, it has a certain style and elegance", Mr Peters explained.
"We want to bring you jewellery that inspires and excites".
Having spent a number of years in customer service, Mr Peters places a great emphasis on the customer experience.
"Jewellery should always tell a story".
"Jewellery is a very personal purchase and it should be special," Mr Peters said.
The new store has a wide selection of jewellery pieces on display across a range of price points, from affordable everyday pieces to high-end wares for special occasions. A few pieces are exclusive to the shopfront only, making a visit to the new retail outlet a must for lovers of fine jewellery.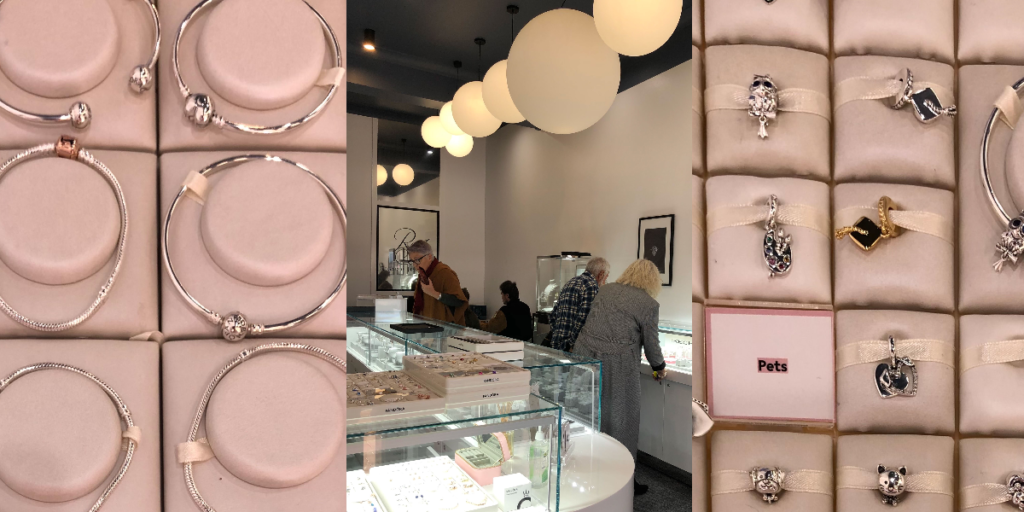 Regarde Jewellers are also very excited to have been approved as the exclusive retailer for Pandora's range in Armidale. They stock most of the catalogue, and will happily order any Pandora items not found instore. Regarde also has an offsite workshop for jewellery maintenance, repairs and refurbishments.
Mr Peters believes that, while online stores have their advantages, there are some aspects of purchasing a beautiful piece of quality jewellery that consumers really need to experience in person.
"Establishing a retail store allows customers to experience the jewellery for themselves, to see if it's suitable, understand how the weight and tone of each piece feels," explained Mr Peters.
The new shopfront is located at 4/93 Faulkner Street Armidale, across from the Armidale Police Station.
Like what you're reading? Support the New England Times to keep providing hyper-local news, for the New England and by the New England, pay wall free. Make a small contribution today.