With ANZAC Day upon us tomorrow, stories are shared and Australians gather to pay their respects and appreciation to those who fought, and continue to fight, for our freedom and the freedom of others.
Tamworth local veteran, Ben Lye, is one of many Australia soldiers who will be marching this ANZAC Day in honour of his services, those before and round him.
"I am very proud to have what I have done, and I look back on my time in the military and its one of the best times I've had because of the comradery, and representing your country, especially in the military, you don't take that lightly." said Ben.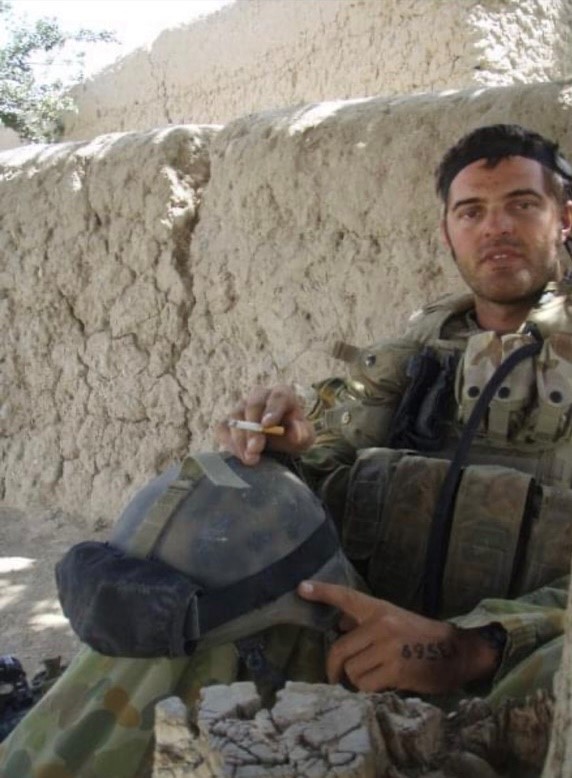 Ben was born in Tamworth and raised in Tintinhull, before enlisting in the Army where he was deployed three times overseas; 2006 to the Solomon Islands and twice to Afghanistan in 2007 and 2009 in the first and third battalions.
"I hold onto the funny times and try to remember the good times more than bad." said Ben.
"The way Afghanistan ended hurt me the most, but in remembering what we did over there and what we went over for was more important."
As a young boy, Ben has a passion to follow in his grandfather's footsteps, who serviced in World War II, and add to his family legacy.
"I spent a lot of time growing up with my grandmother and I took a real interest in listening to her talking about my grandfather who served in Borneo, and her two brothers who services in PNG and Borneo. This resonated with me that's the path I followed." said Ben.
After discharging 2012, Ben spent some time in the mines in the Northern Territory before re-enlisting in 2013 and finally, returning home to his roots in Tamworth.
At 42 years old, ANZAC Day now holds a special meaning.
"ANZAC Day is a day to remember to the blokes we lost, in Afghanistan for me, but also to remember the blokes that I served with throughout the years, to meet up with other local veterans, have a beer and a laugh about our services or anything. Just to chat with someone who has also been through something like you." said Ben.
"ANZAC day is a great way to catch up with the local guys you might not have serve with, but you share something in common."
This year local veterans and RSL NSW are calling on all Australians to 'Check on a Mate' and pledge their support for all veterans and their families.
"When you are serving you run into your mates every day, but when you get out you become isolated, away from the blokes you served with and to a different lifestyle." Said Ben.
"When you get out you don't know what to do with your life, so it becomes more prevalent to check on your mates."
Census 2021 data shows that one in 20 Australian households knows someone who has served in some form or another. So, check on a mate and help spread the word.
Check your local RSL NSW sub-branches for information on ANZAC Day commemorative services.
Here are some around the New England:
Armidale
4:45am to 2pm
Central Park
Guyra
5:45am to 12:30pm
Memorial Hall, 163 Bradley Street
Moree
5:50am
Moree Services Club
Barraba
6am
Memorial Clock
Manilla
5:30am
Manilla Soldiers Memorial Hall
Tamworth
5:30am
ANZAC Park- Memorial Gates
Glen Innes
5:15am
Glen Innes Cemetery
Gunnedah
5:30am
Cenotaph, Conadilly Street
Narrabri
5am
Narrabri West War Memorial
Wee Waa
5:45amWee Waa War Memorial
Boggabri
5:30am Baan Baa War Memorial
Inverell
5:45am
Cenotaph, Inverell Memorial Pool
Tenterfield
5:30am
Memorial Hall & Tenterfield Cemetery
Like what you're reading? Support the New England Times to keep providing hyper-local news, for the New England and by the New England, pay wall free. Make a small contribution today.