Organisers say three hundred people marched in the streets of the Armidale CBD last Friday in support of the Voice to Parliament.
The evening was organised by the Northern Tablelands for Yes (NTfY) group in partnership with ANTaR Armidale. Armidale Tree Group, Armidale National Parks Association, Armidale Sanctuary Humanitarian Settlement, Catholic Social Justice, Common Grace, Doctors for the Environment, Firebirds Community Choir, National Teachers Education Union, NSW Nurses and Midwives Associations, Nurses and Midwives for the Voice, Renew Armidale, Settlement Services International, Sustainable Living Armidale, Teachers for Yes, Walkers for Yes all participated in the event.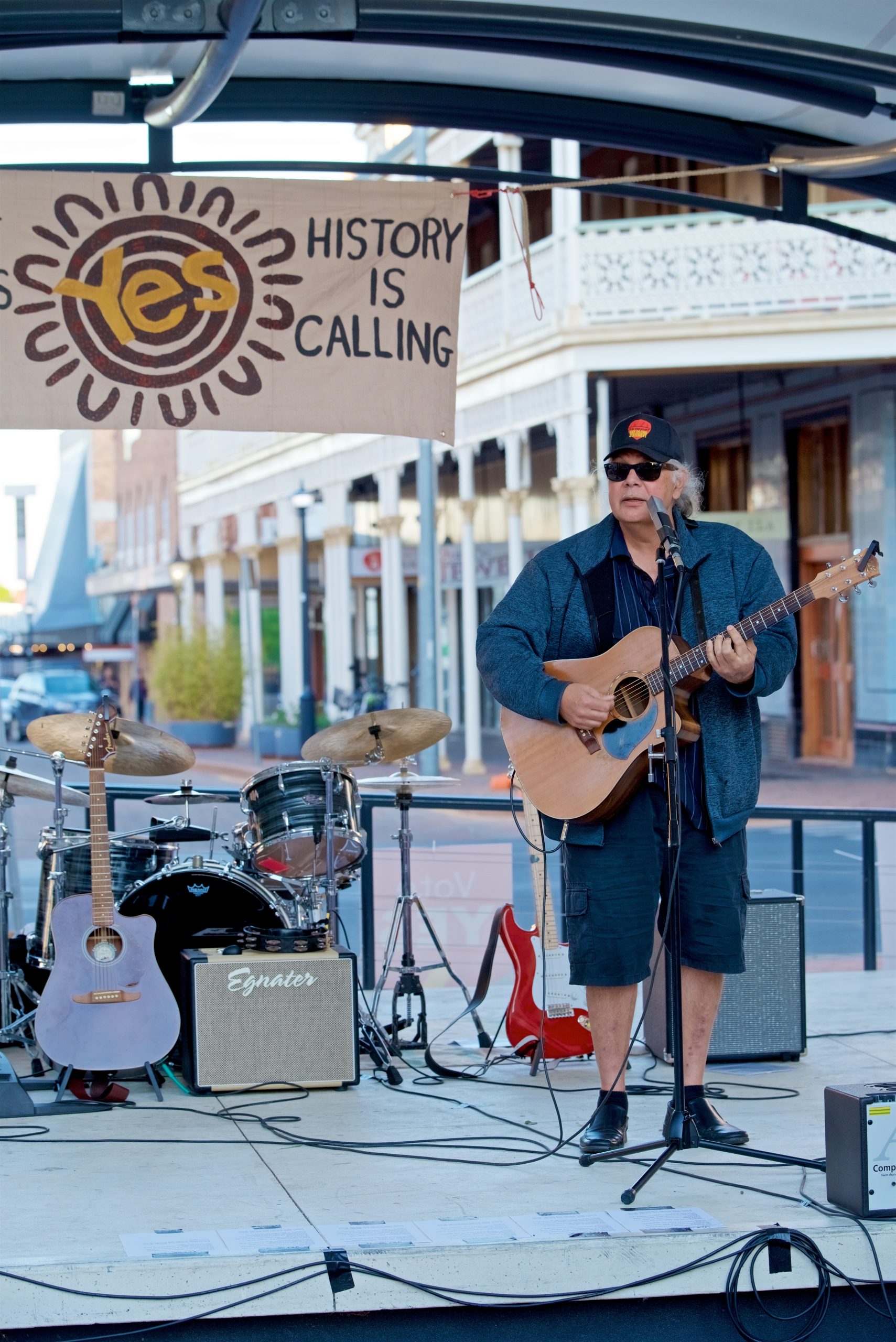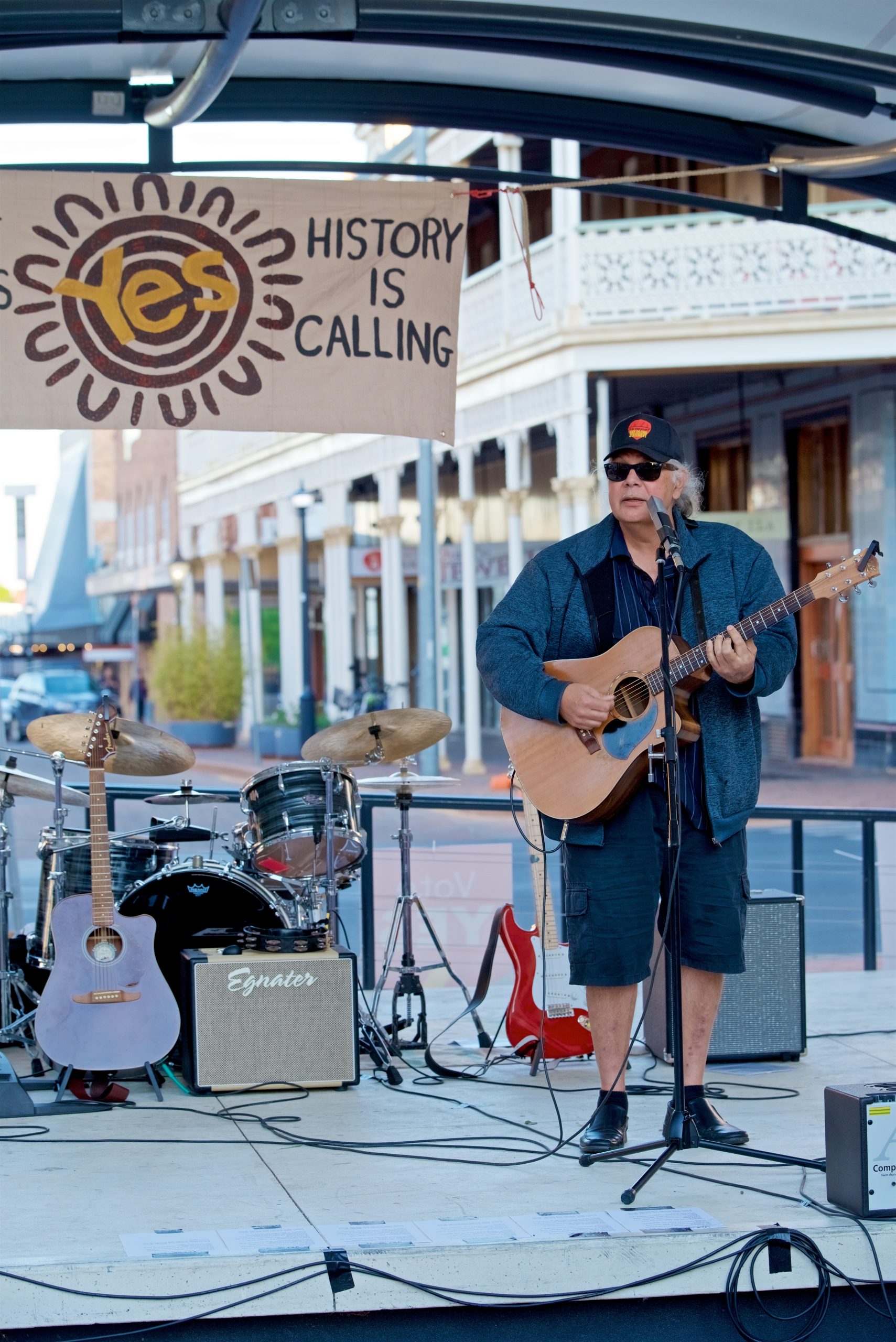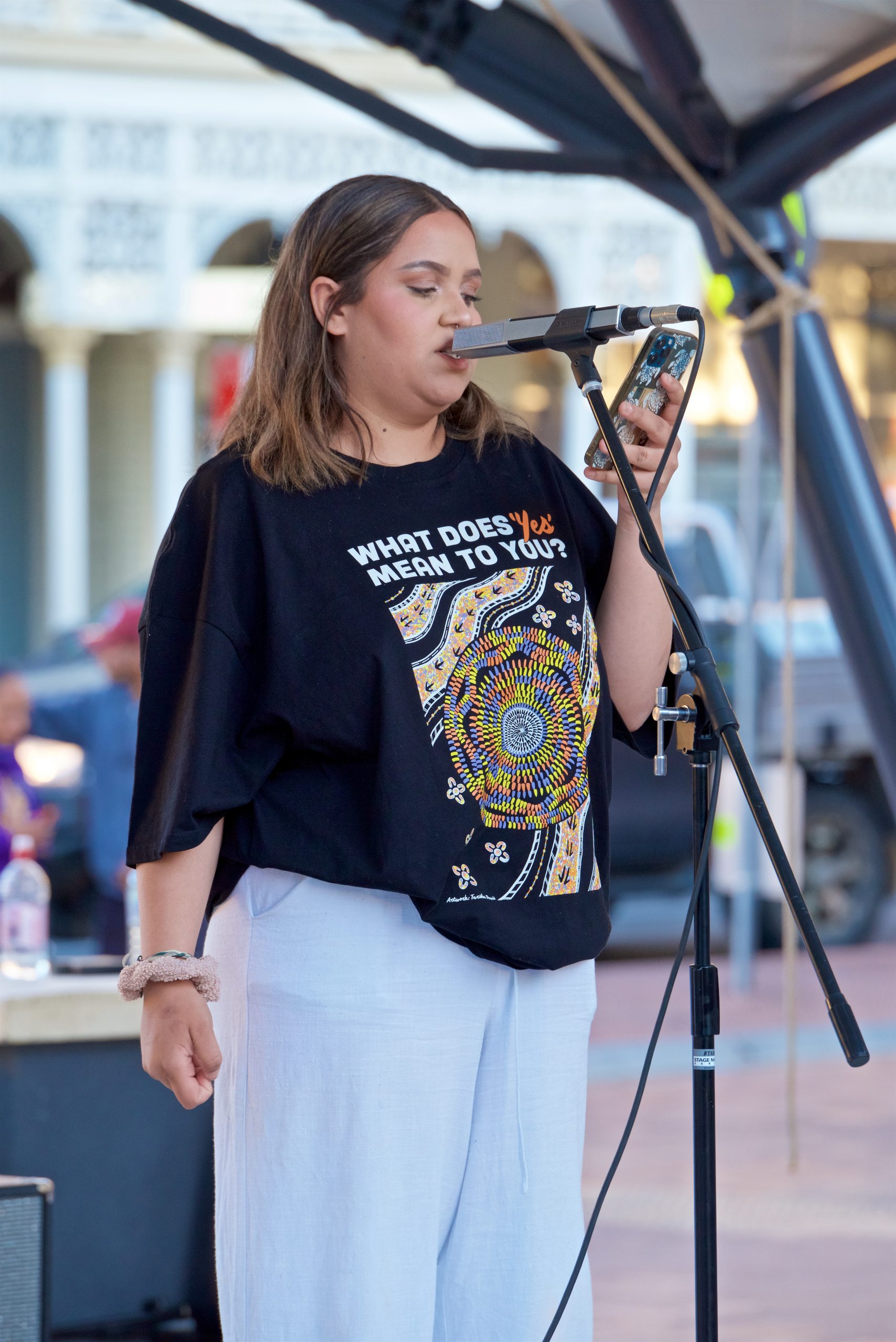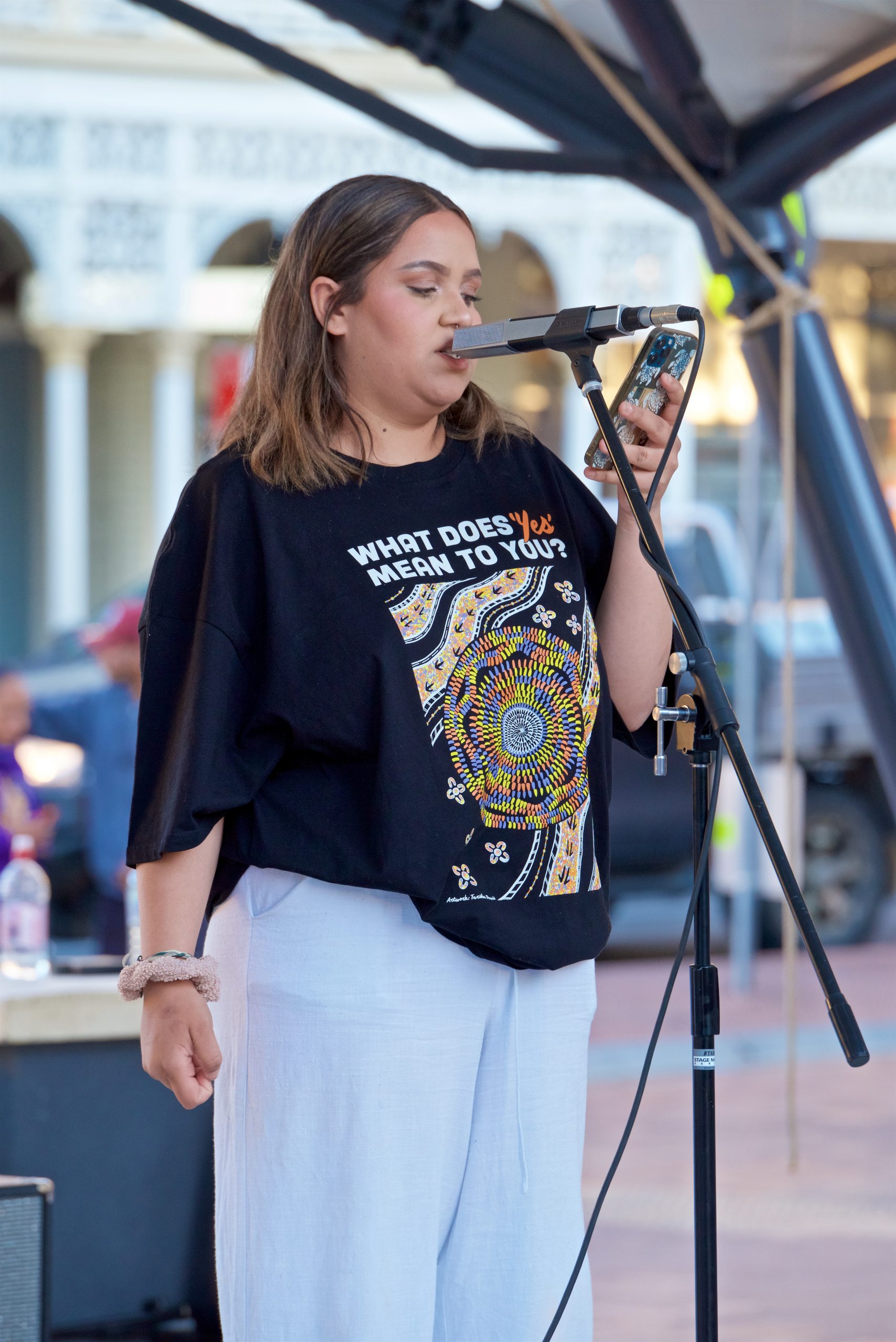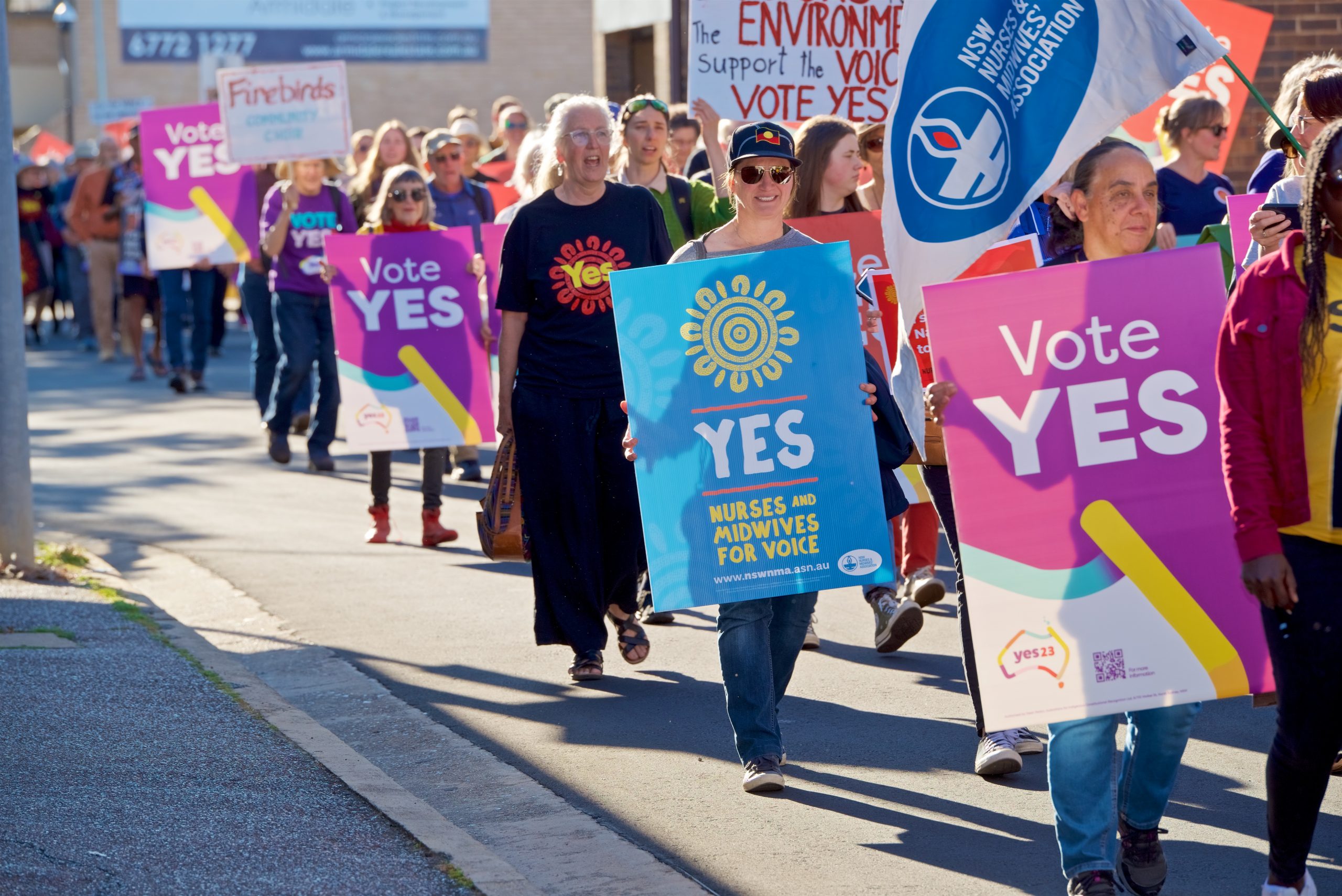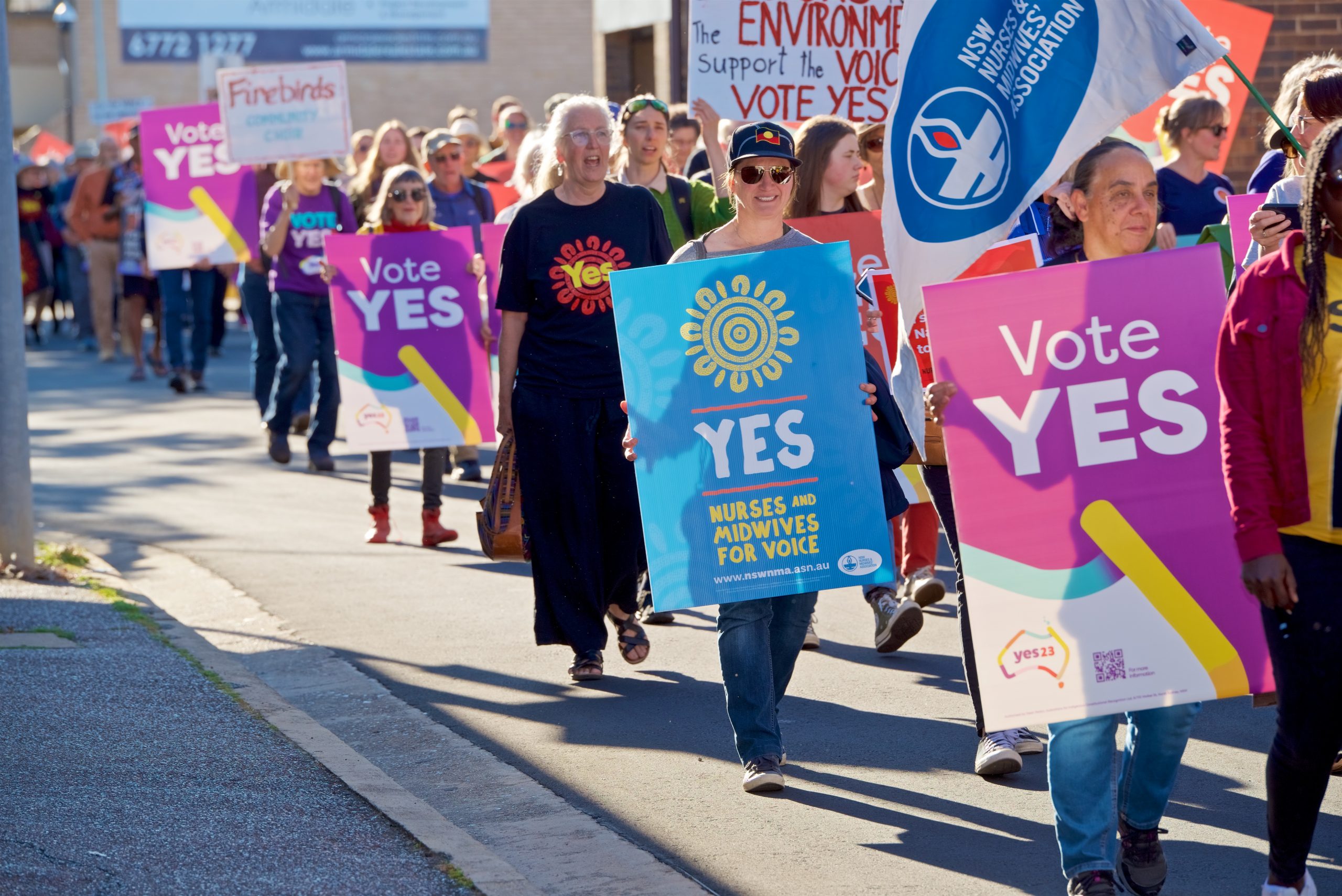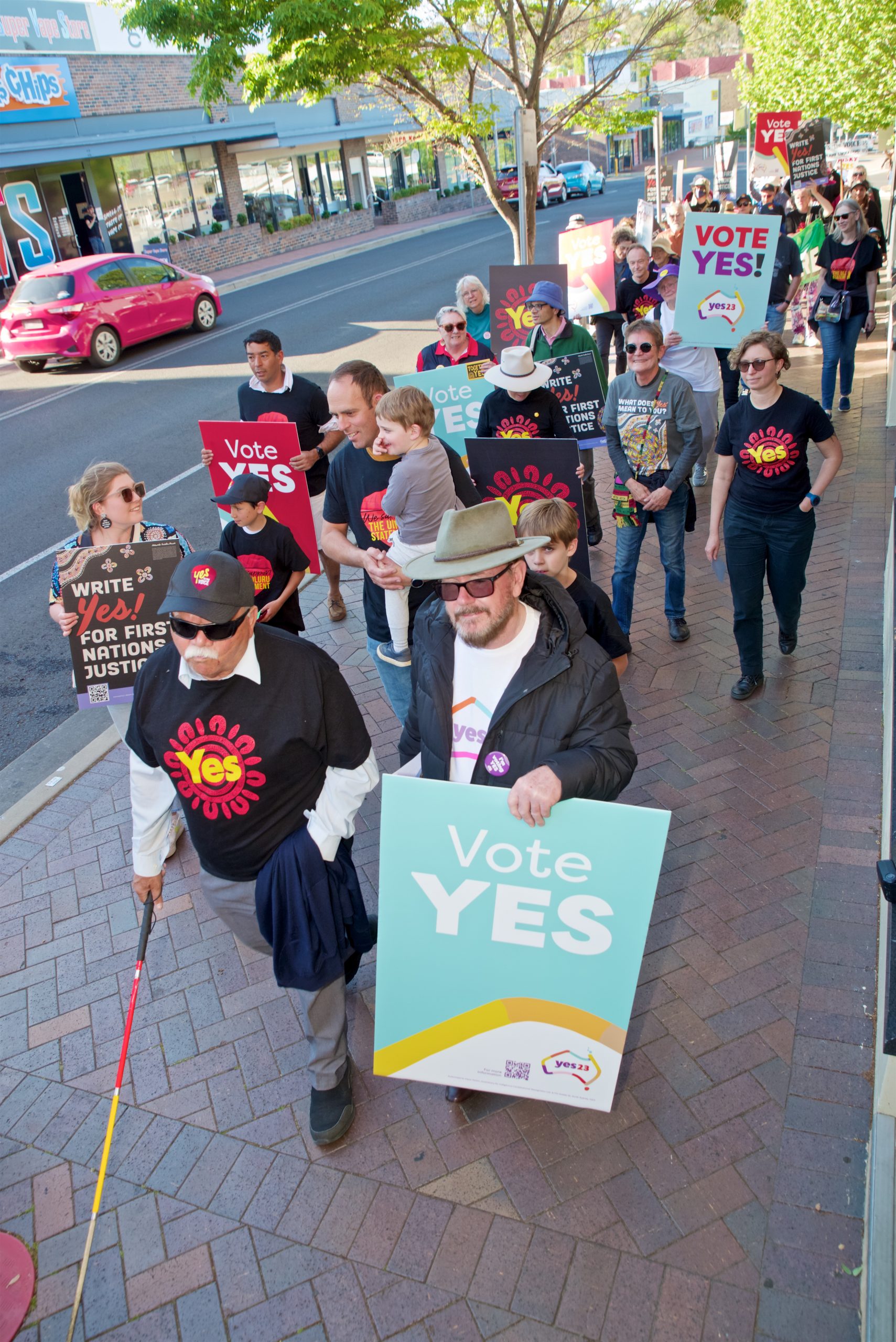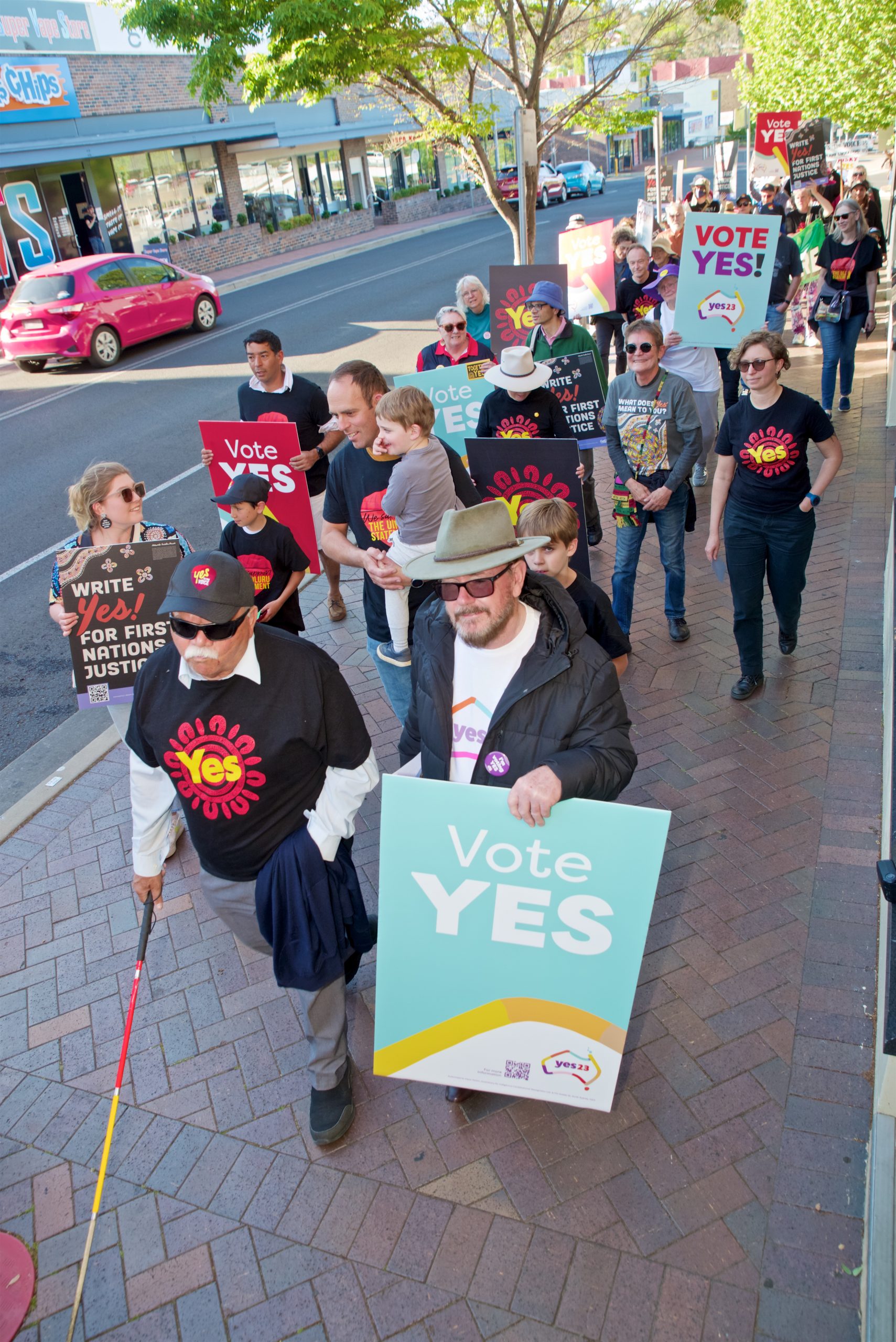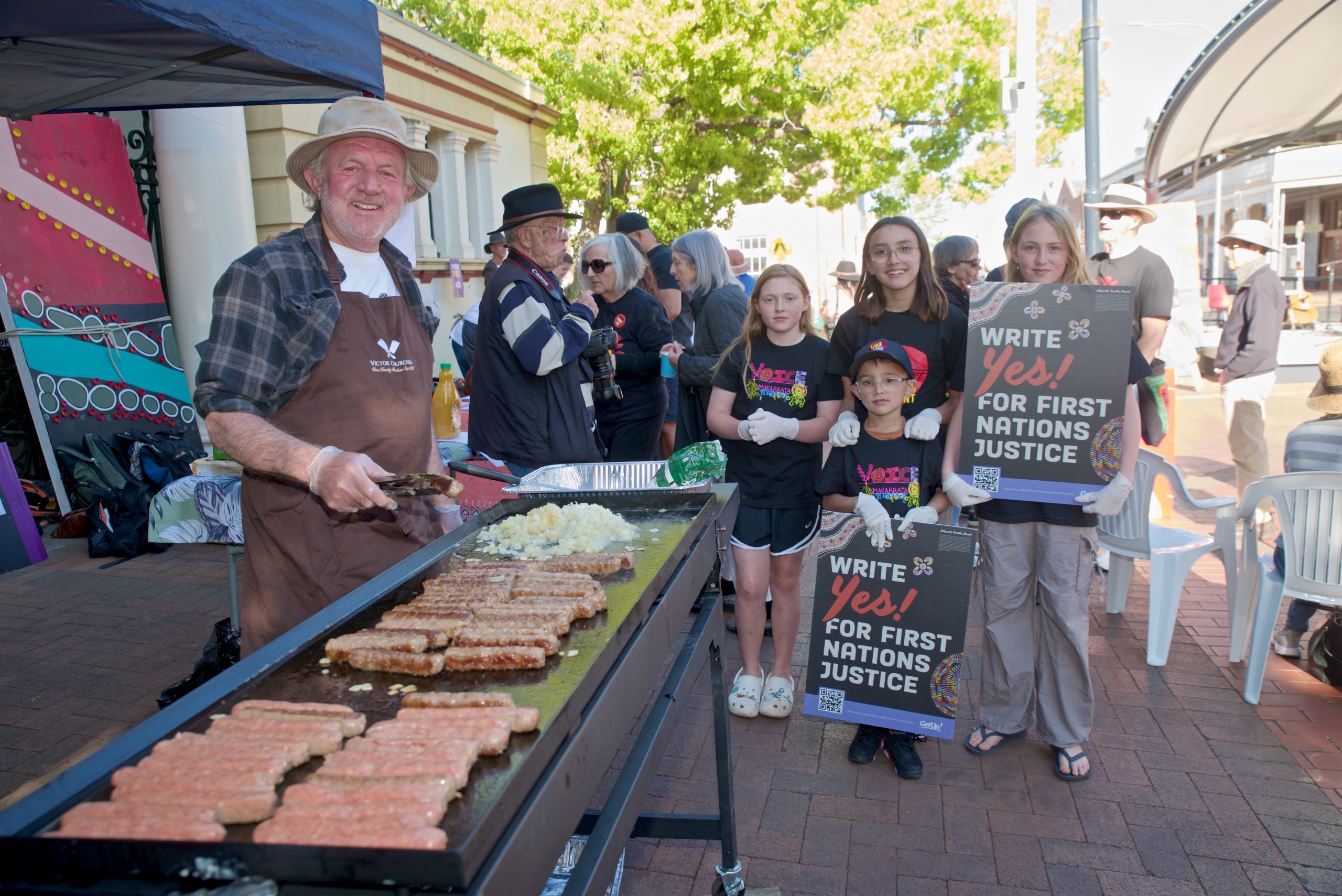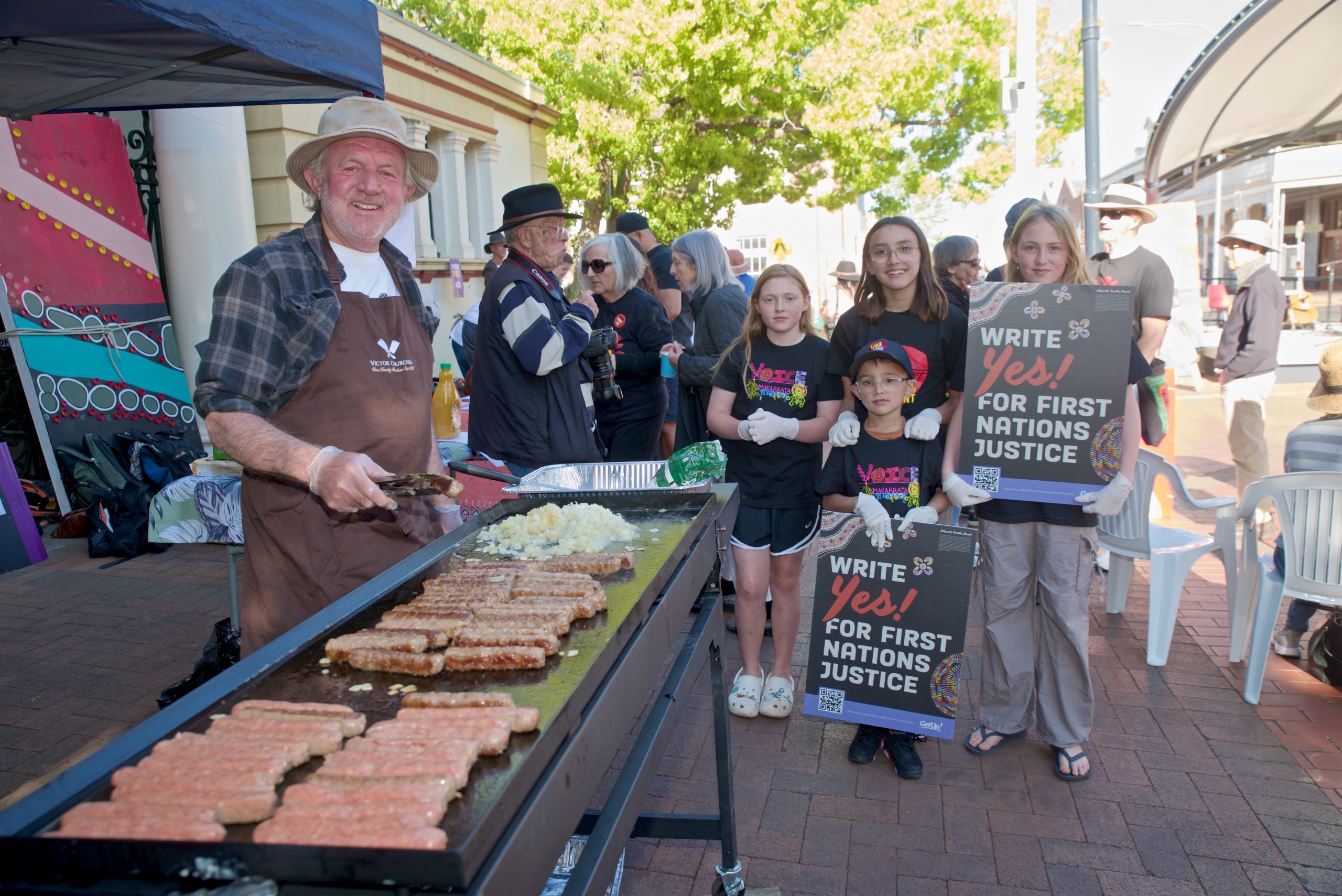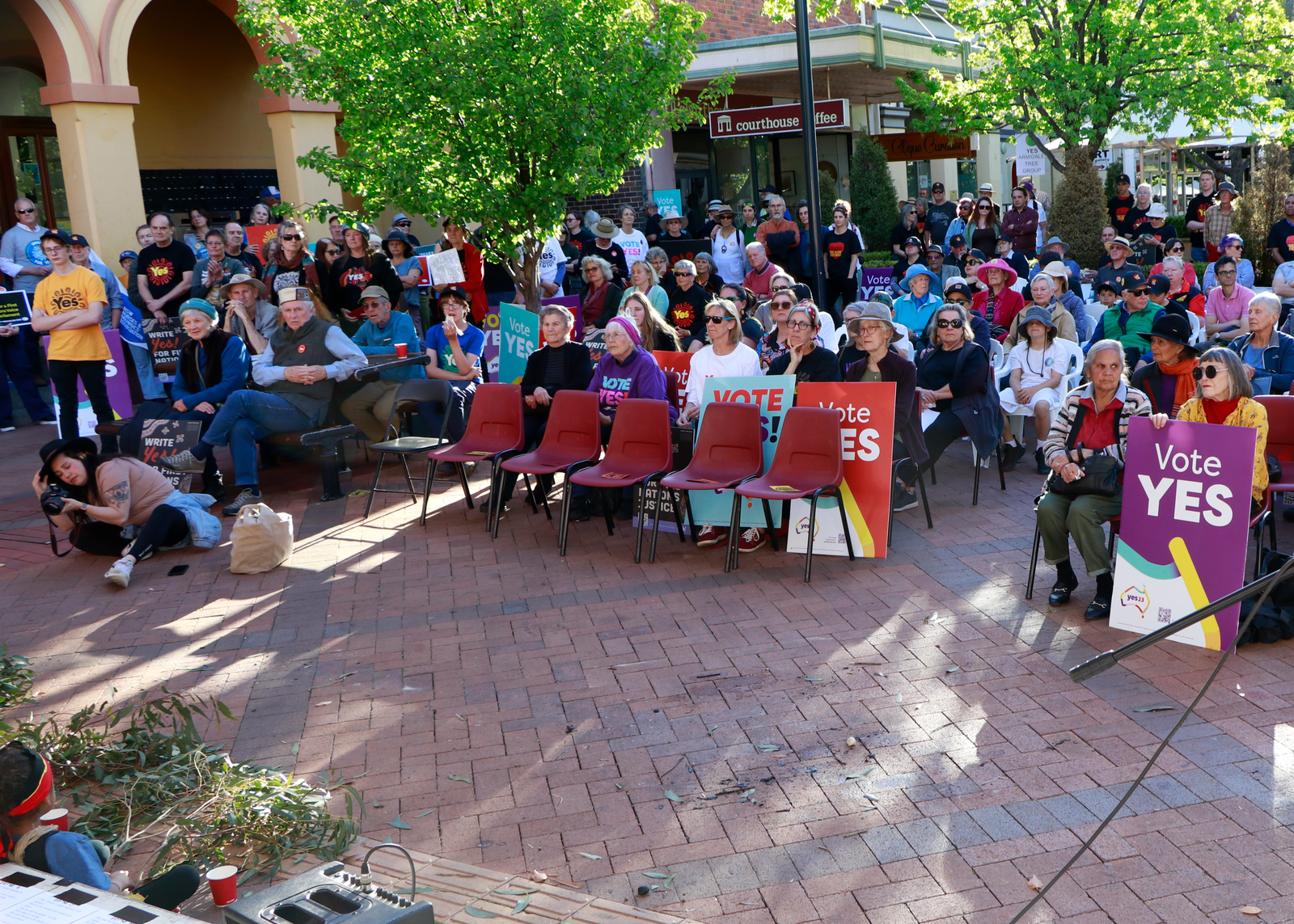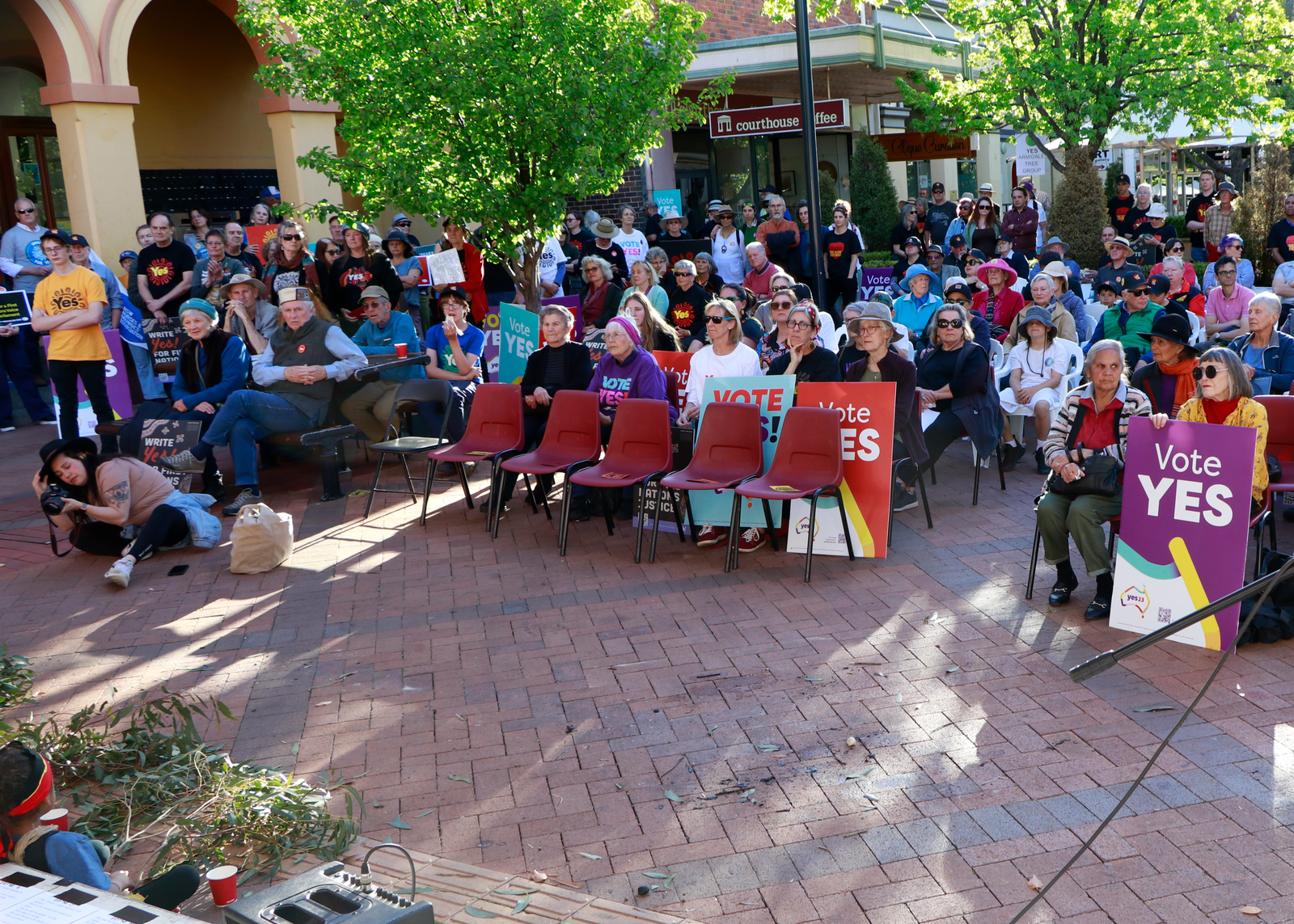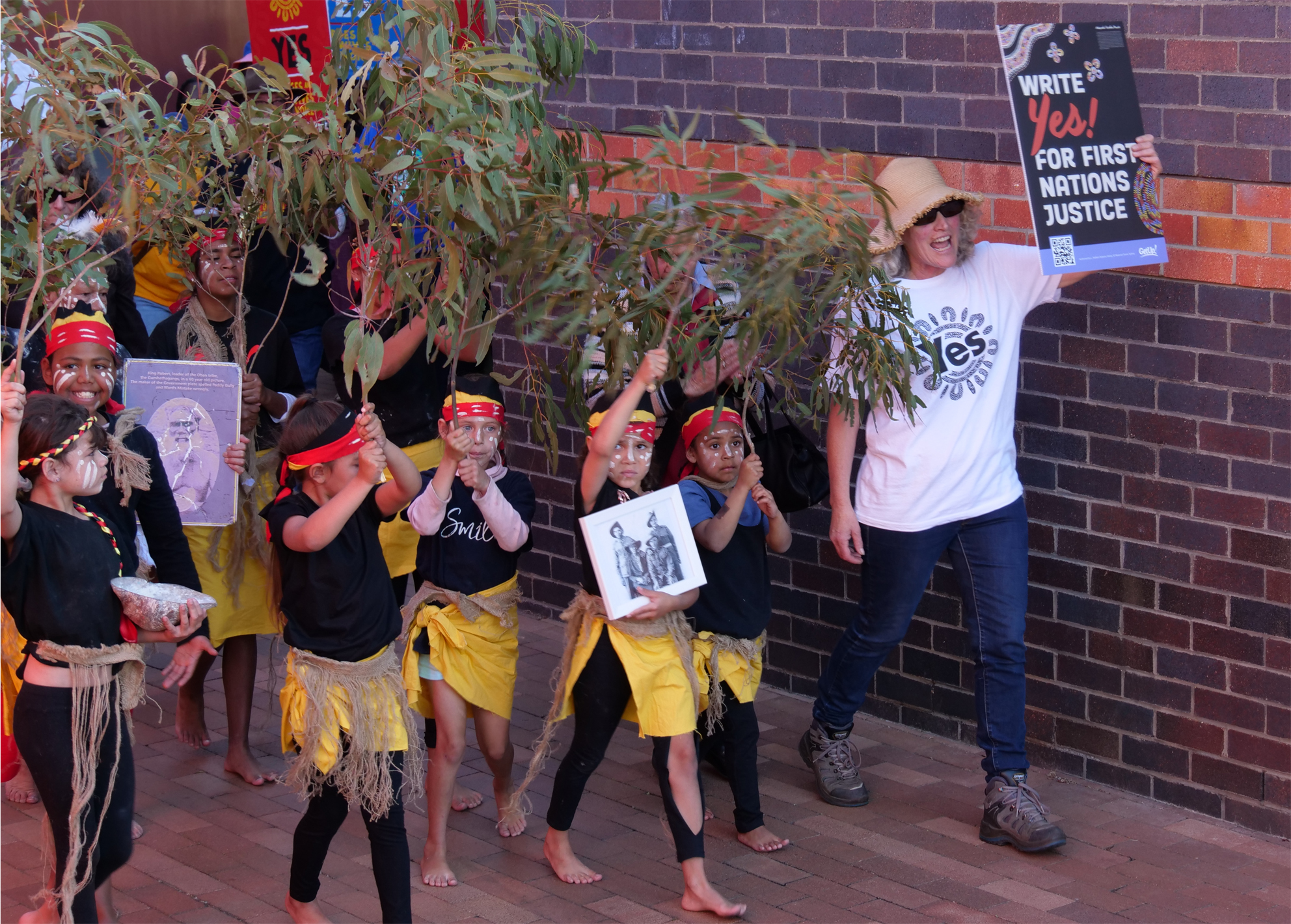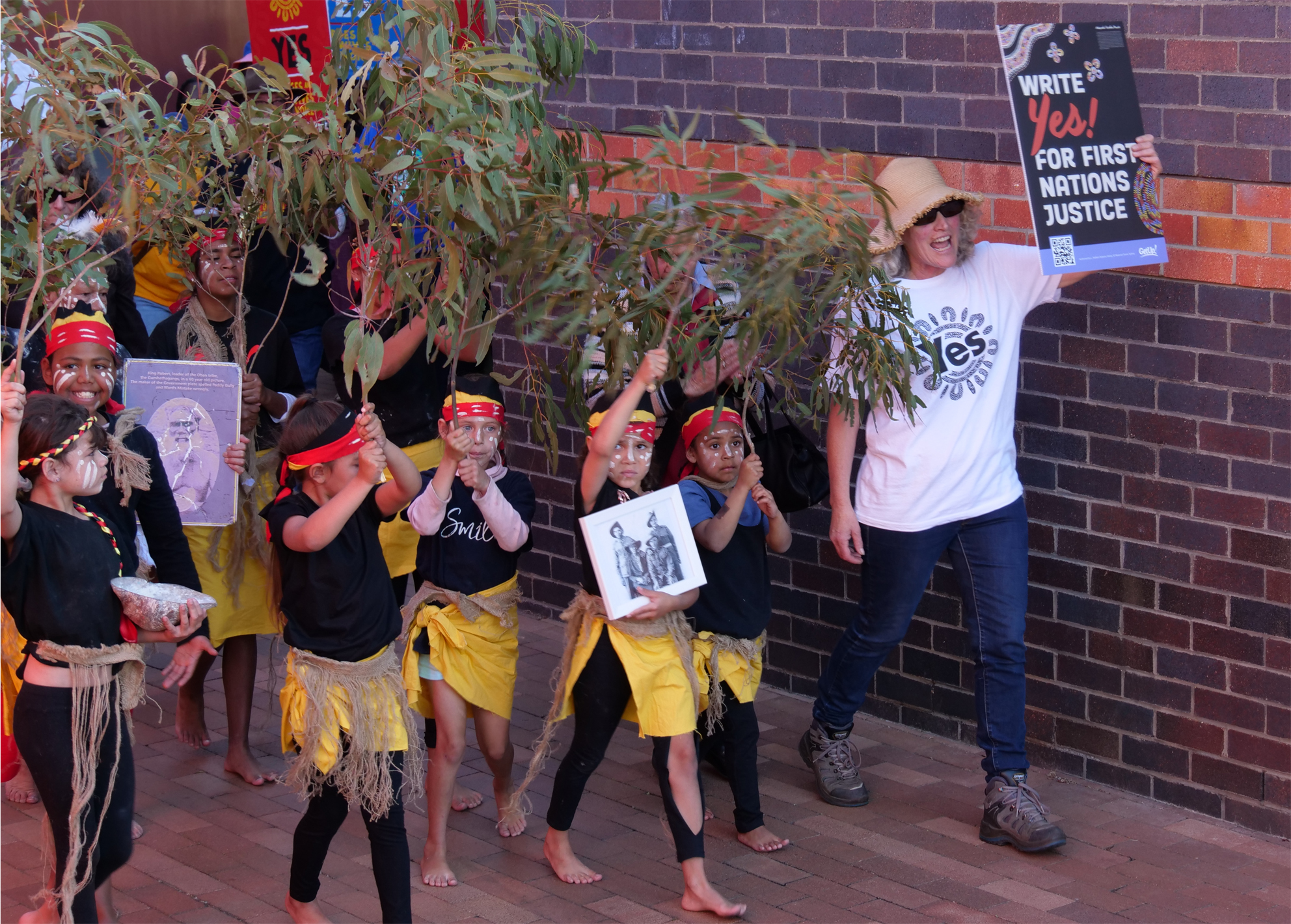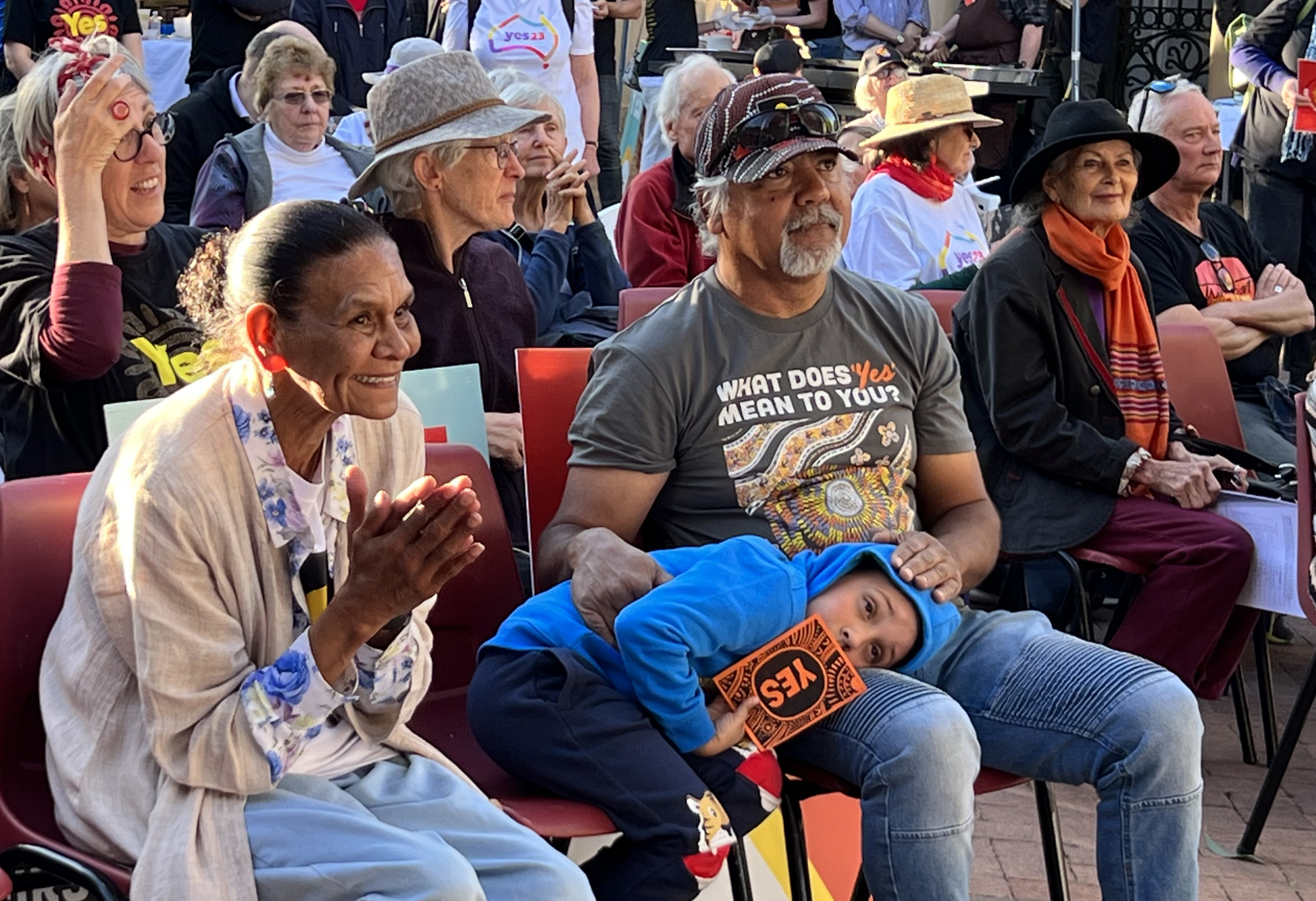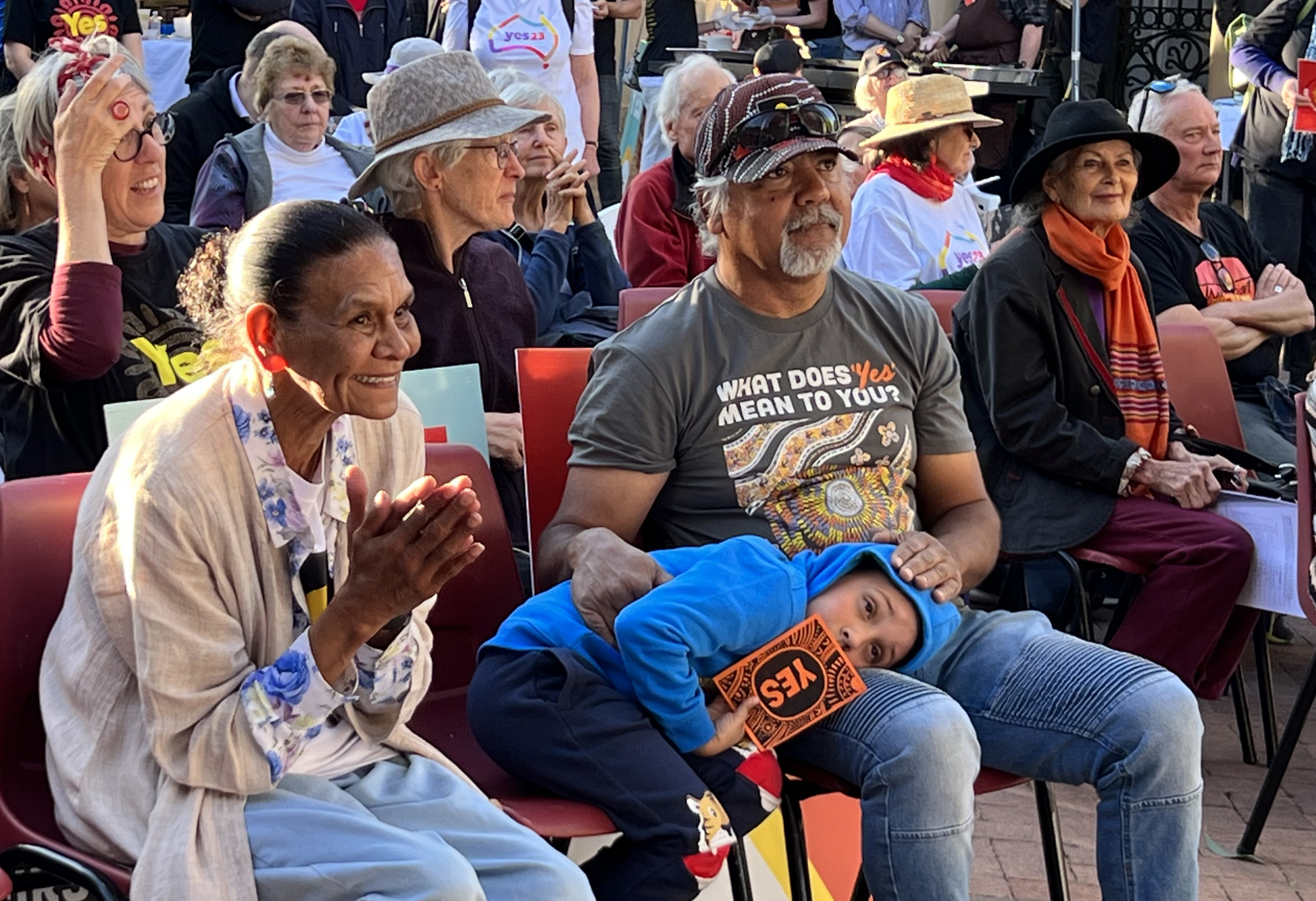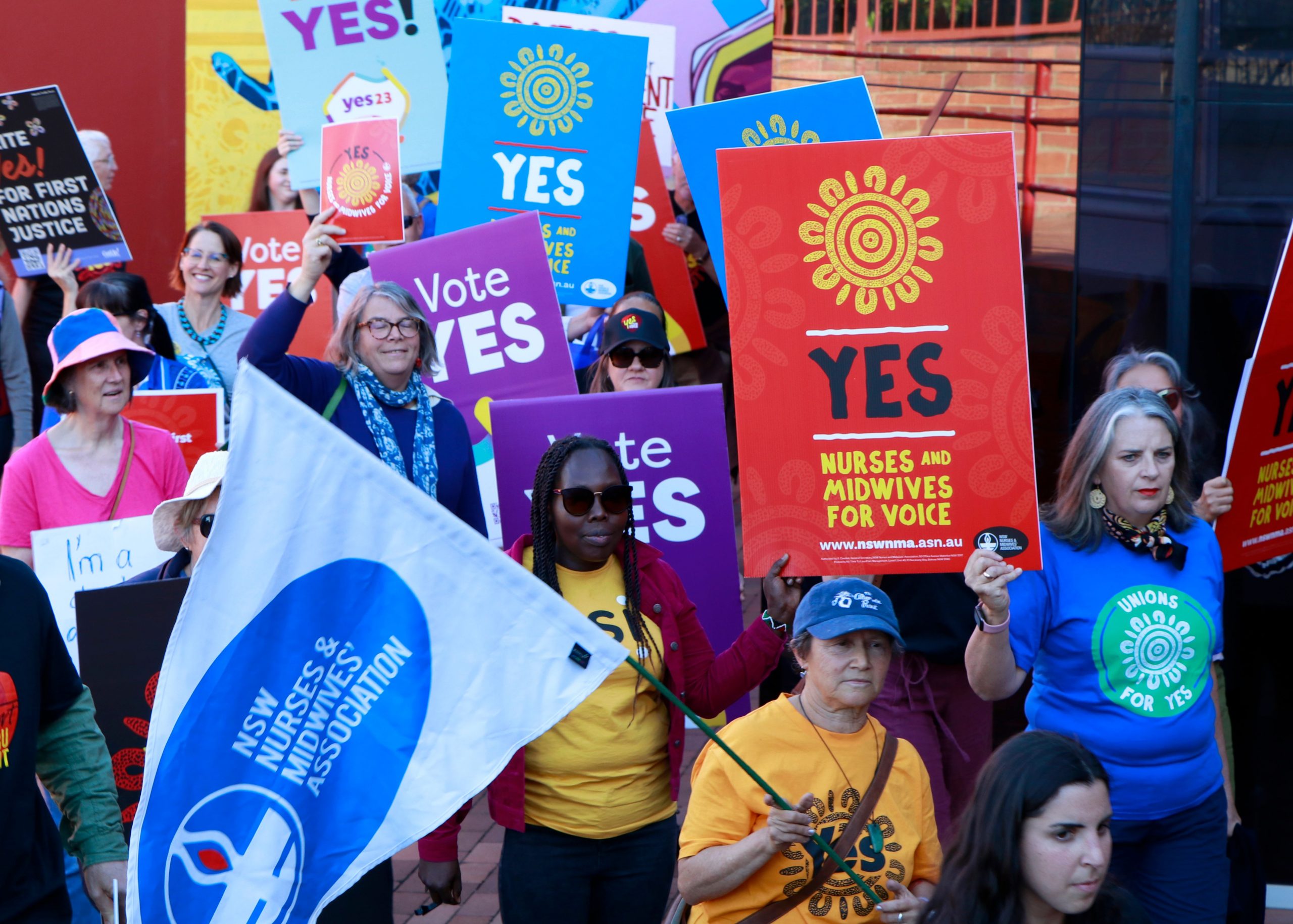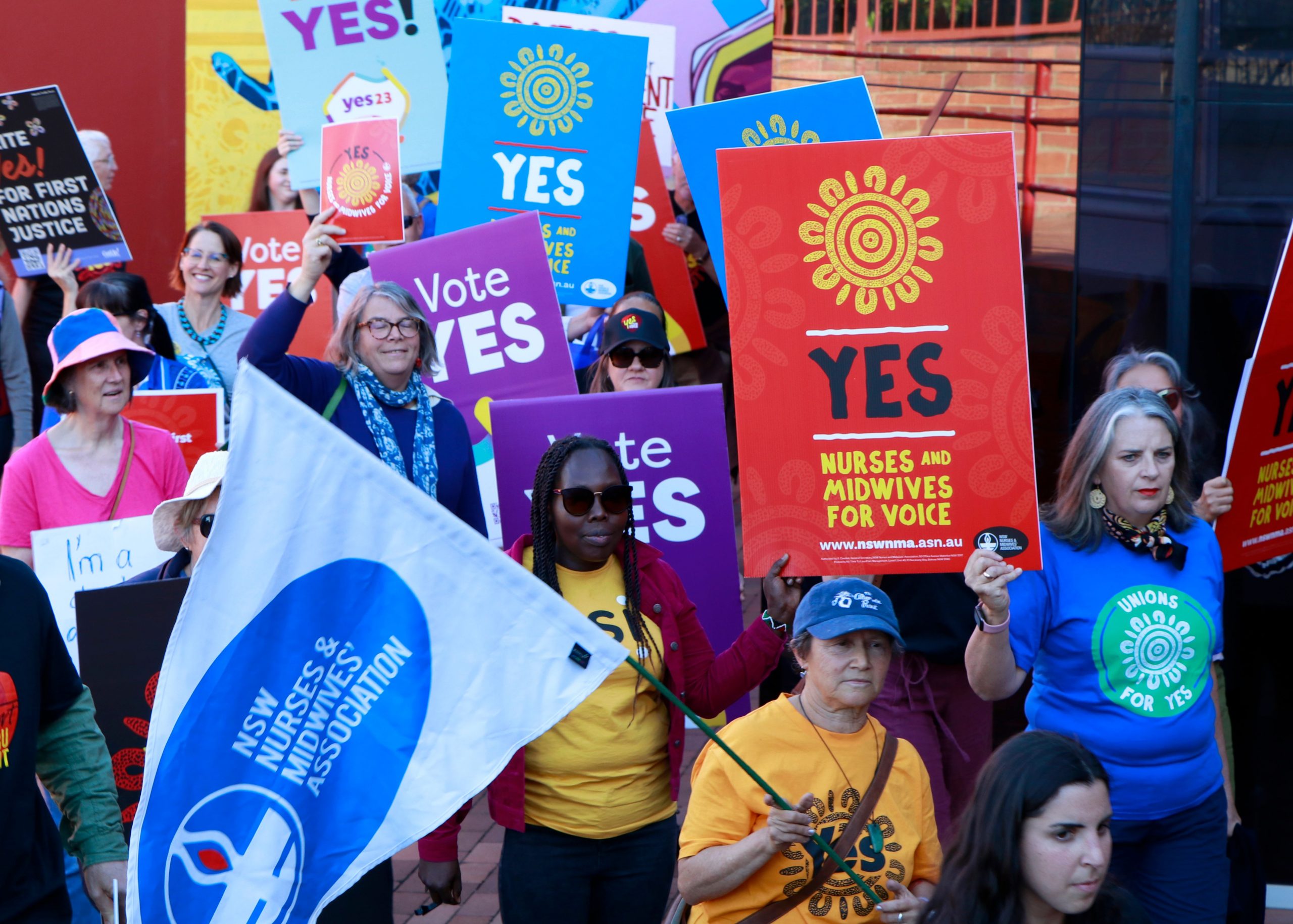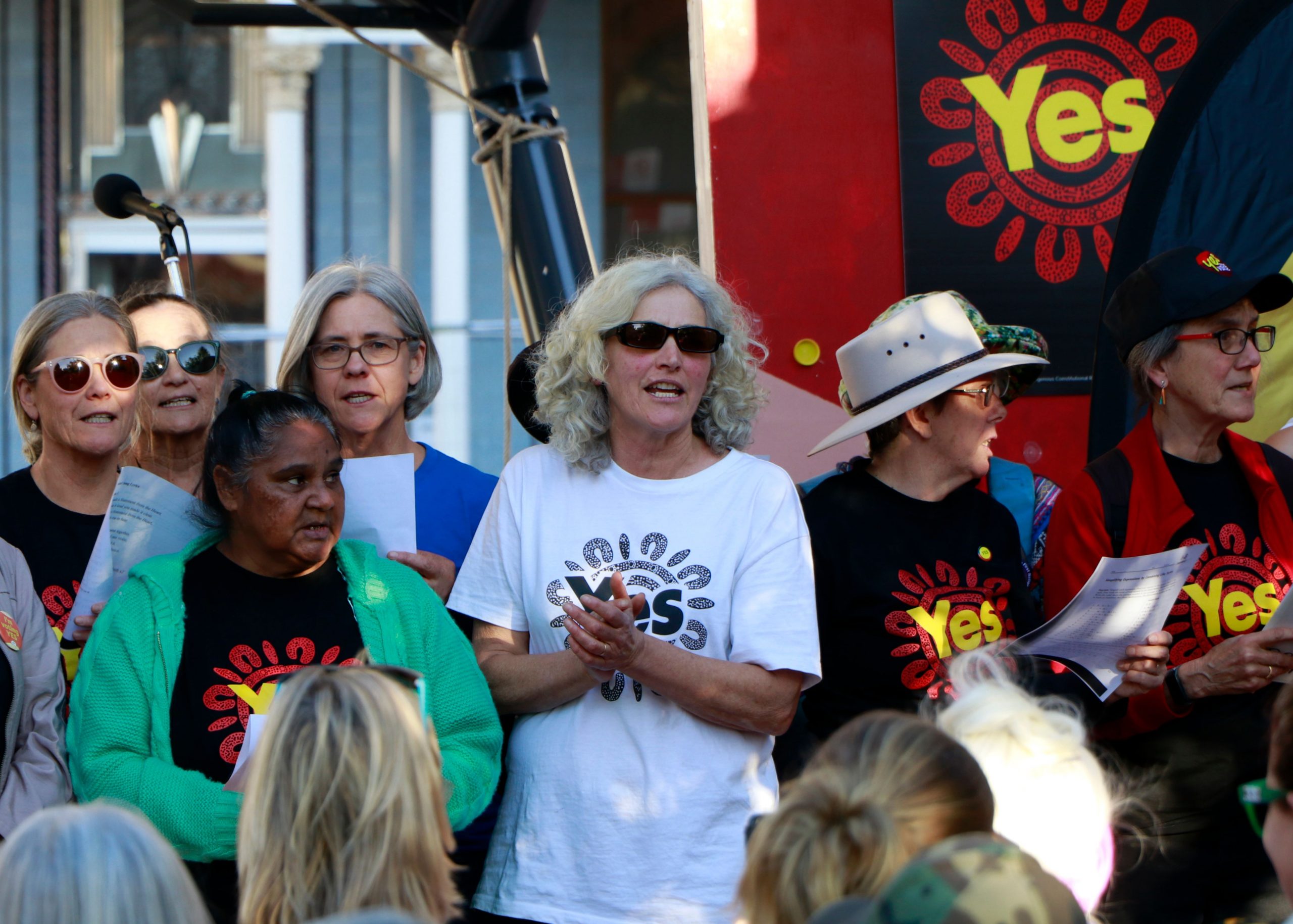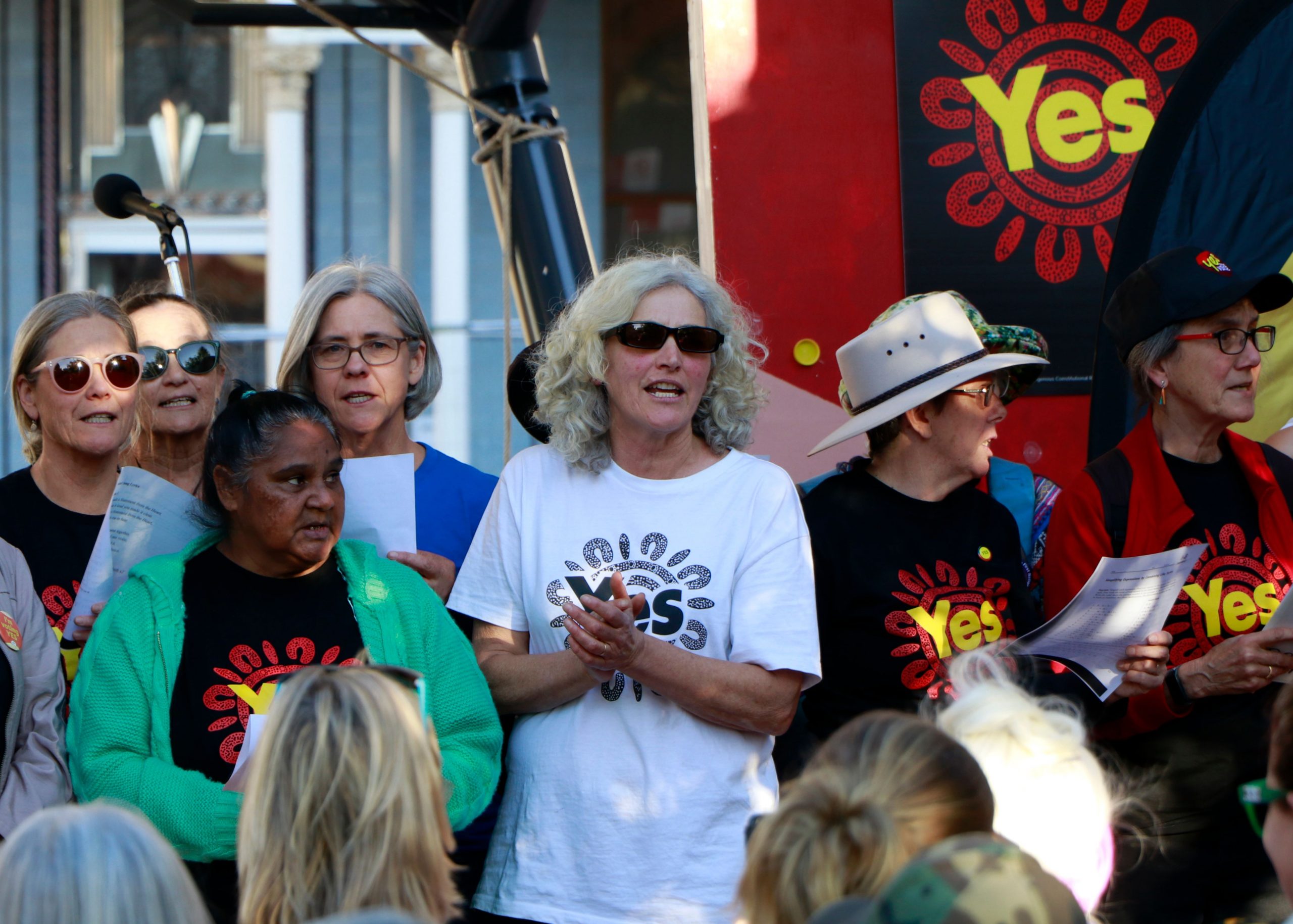 Buddy Knox ©DaveRobinson2023
Destiny Ahoy ©DaveRobinson2023
Yes 2023 March in Armidale ©DaveRobinson2023
Steve Widders and Jim Maher ©DaveRobinson2023
Sausage sizzle at Yes 2023 event ©DaveRobinson2023
Yes 2023 event audience ©Richard Jones
Viv Nano and Jinda dancers Minimbah school ©Richard Jones
Rose Lovelock and Bruce Cohen ©Patsy Asch
Nurses and Midwives For Voice ©Patsy Asch
Lyn Ahoy and Viv Nano ©Patsy Asch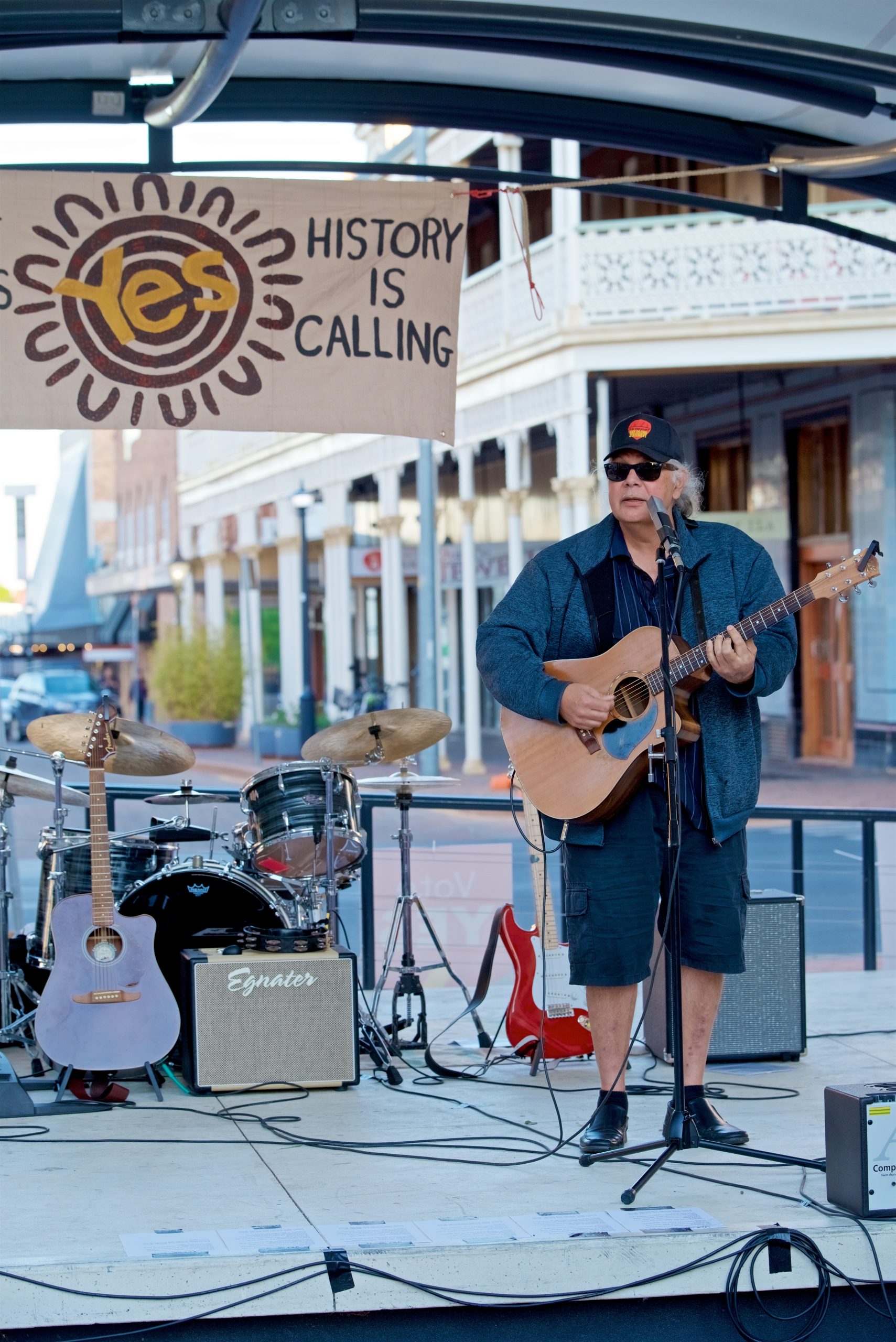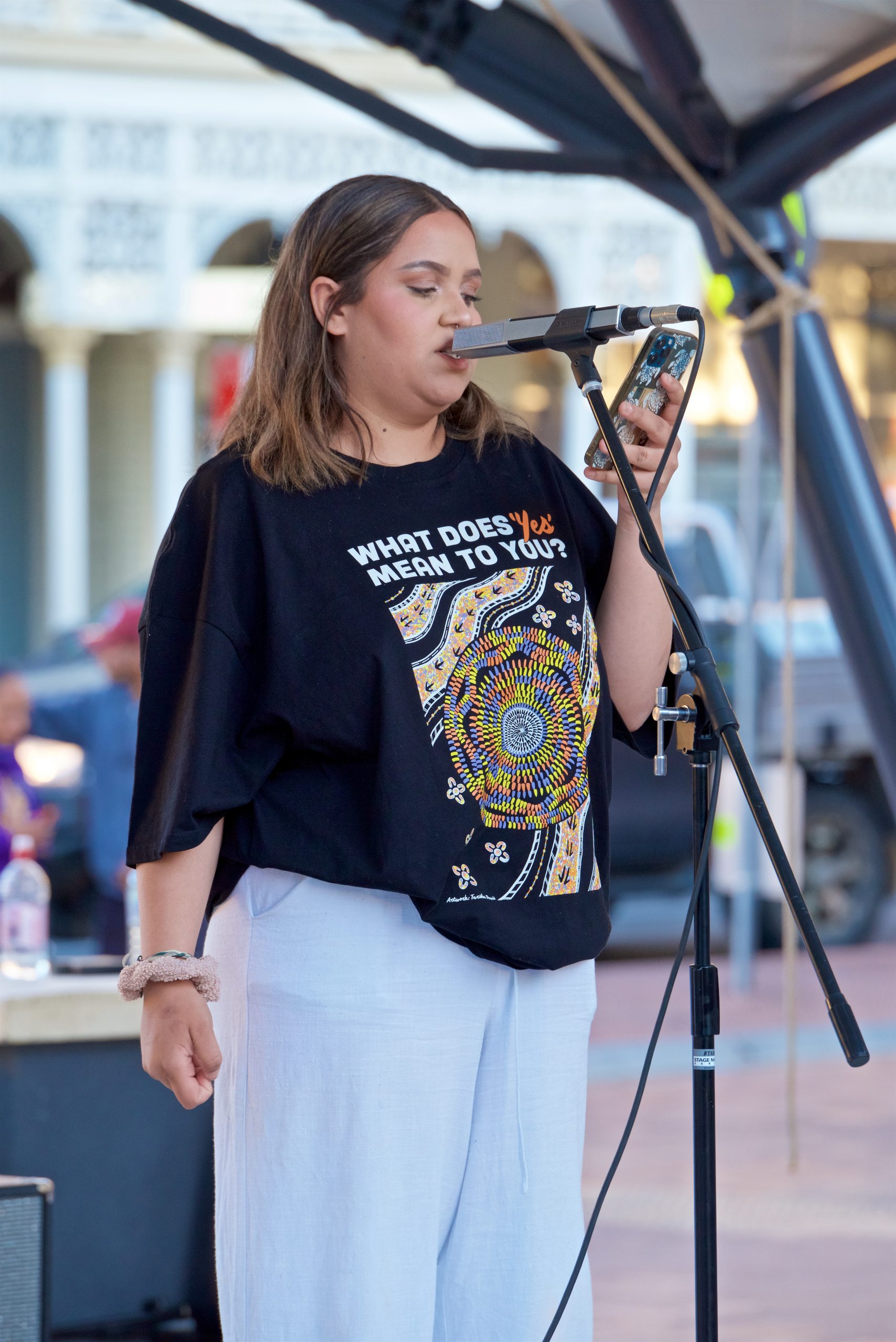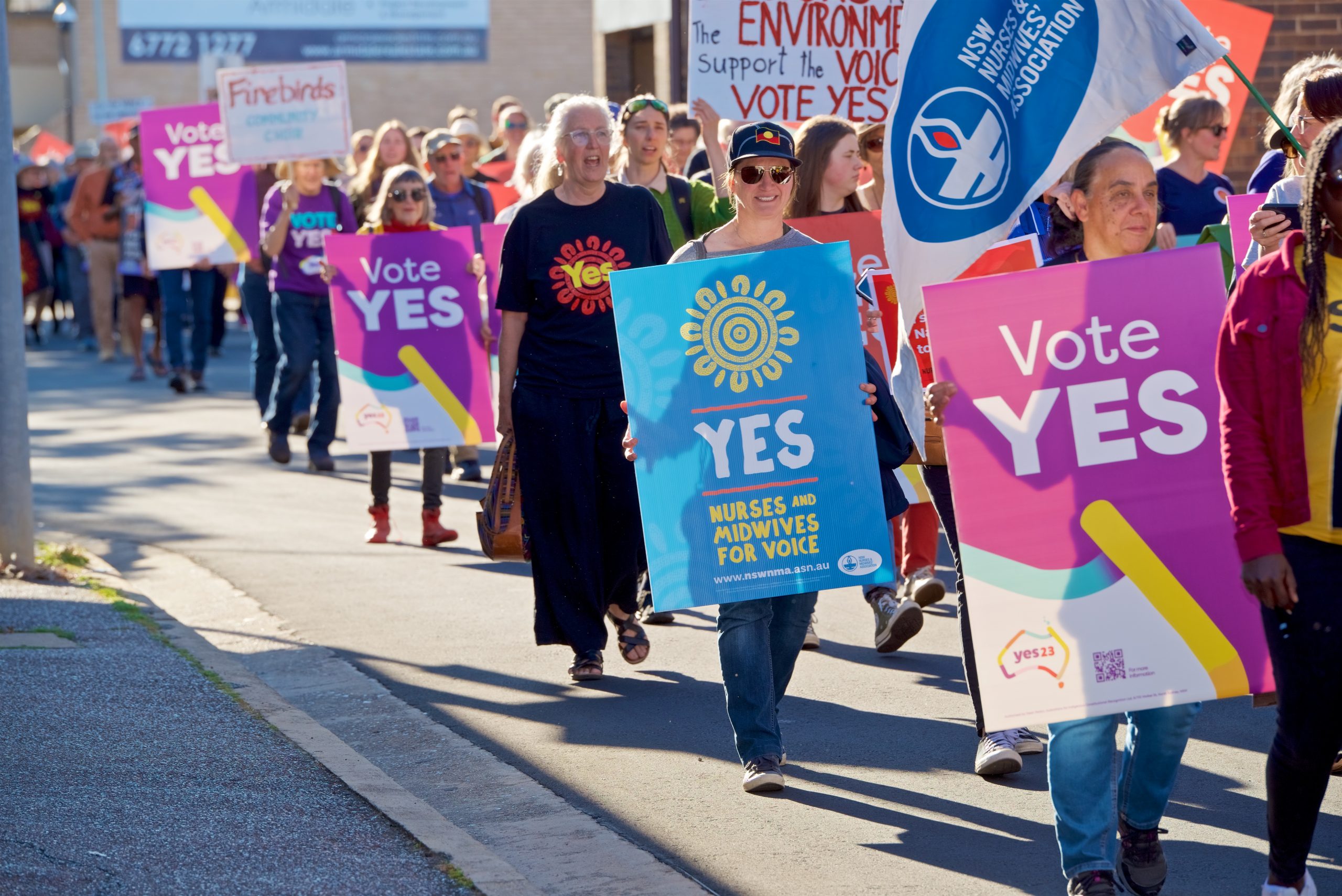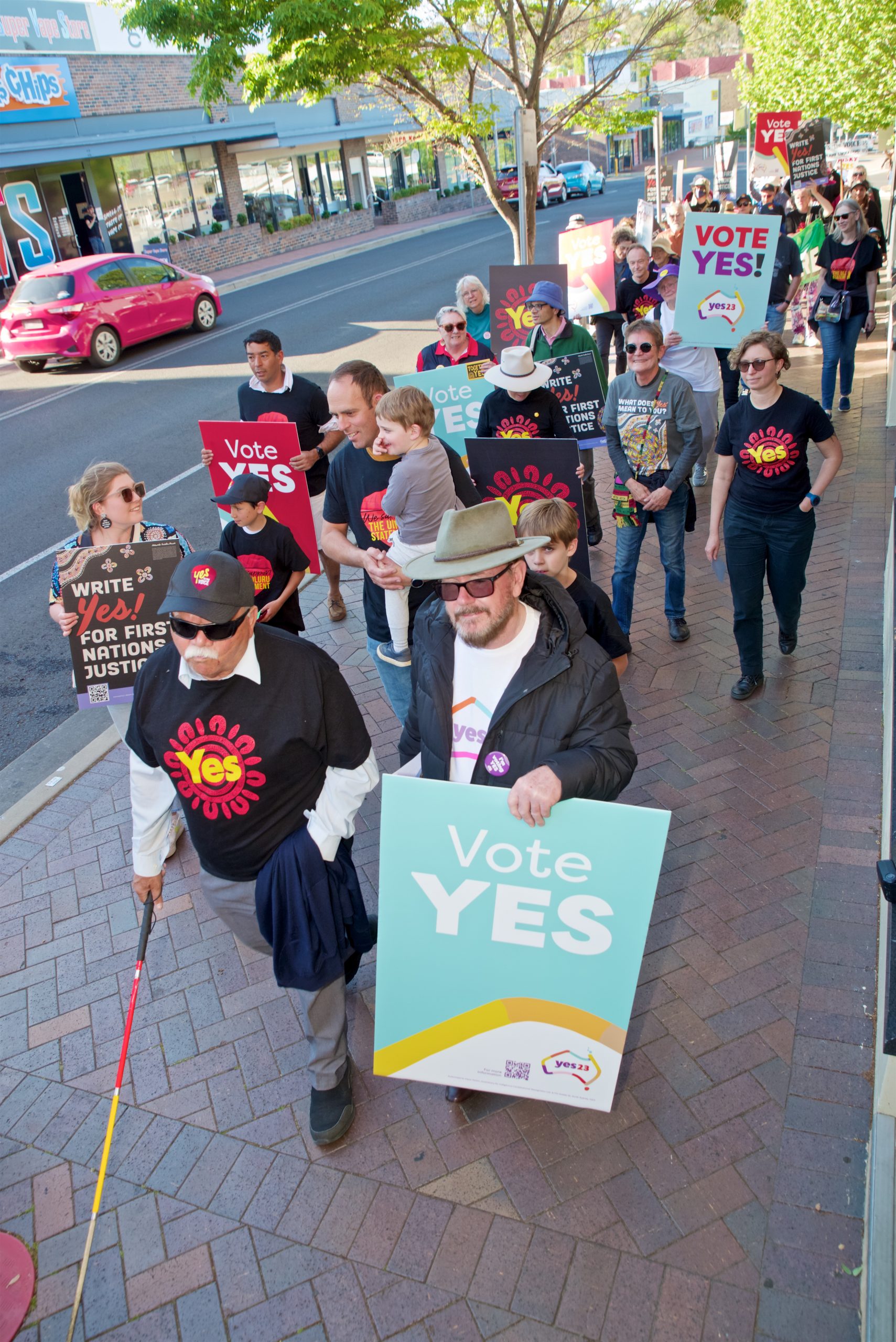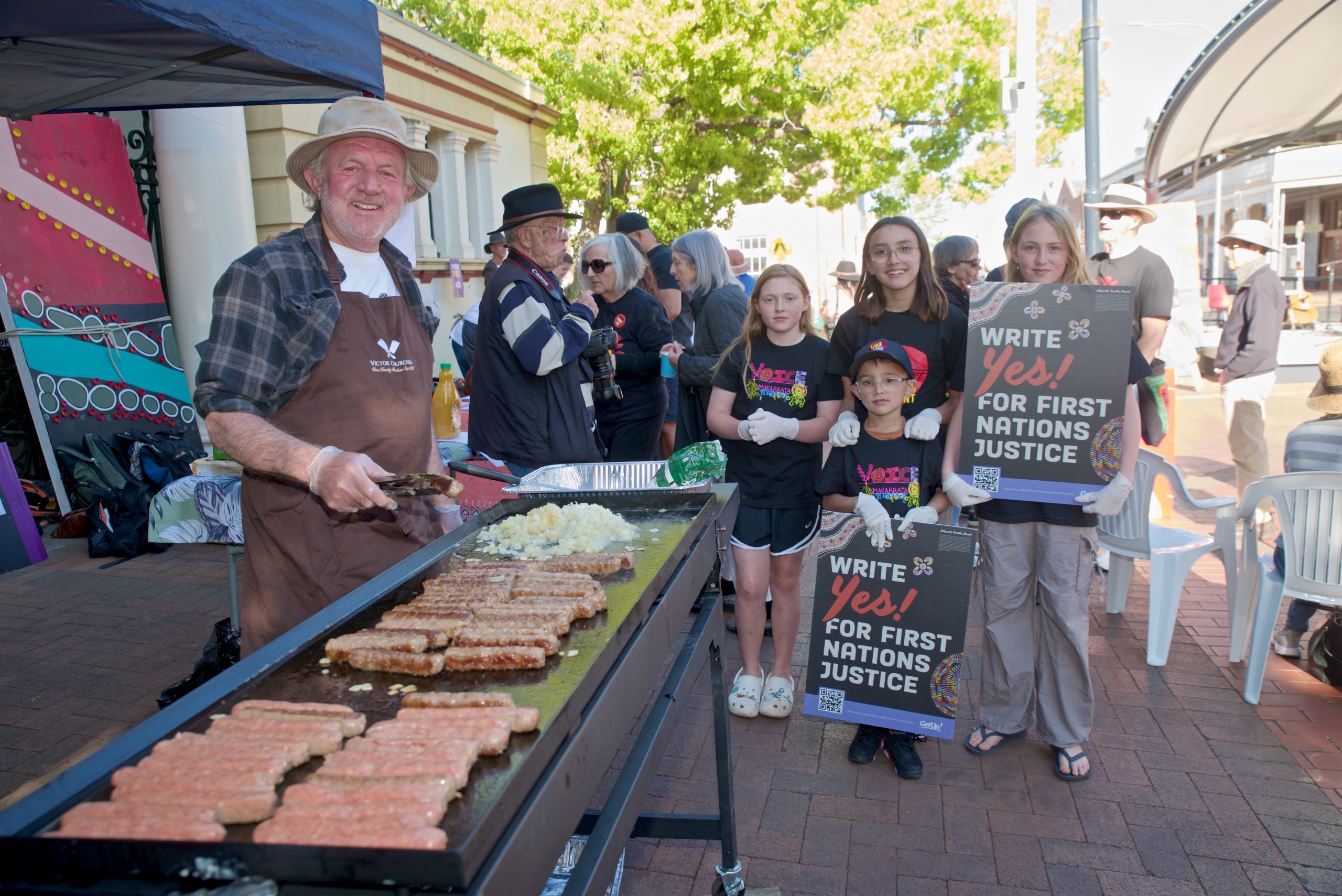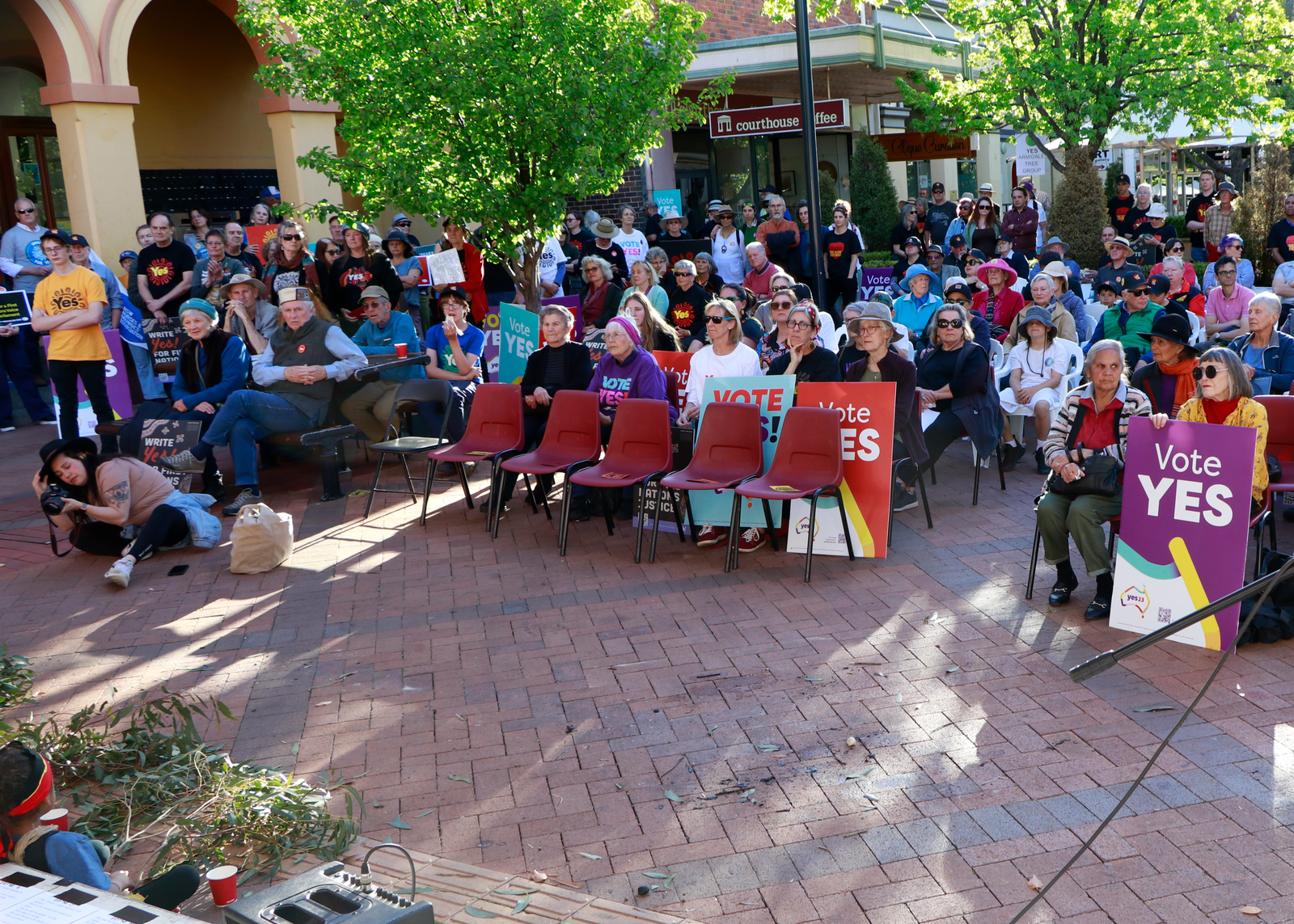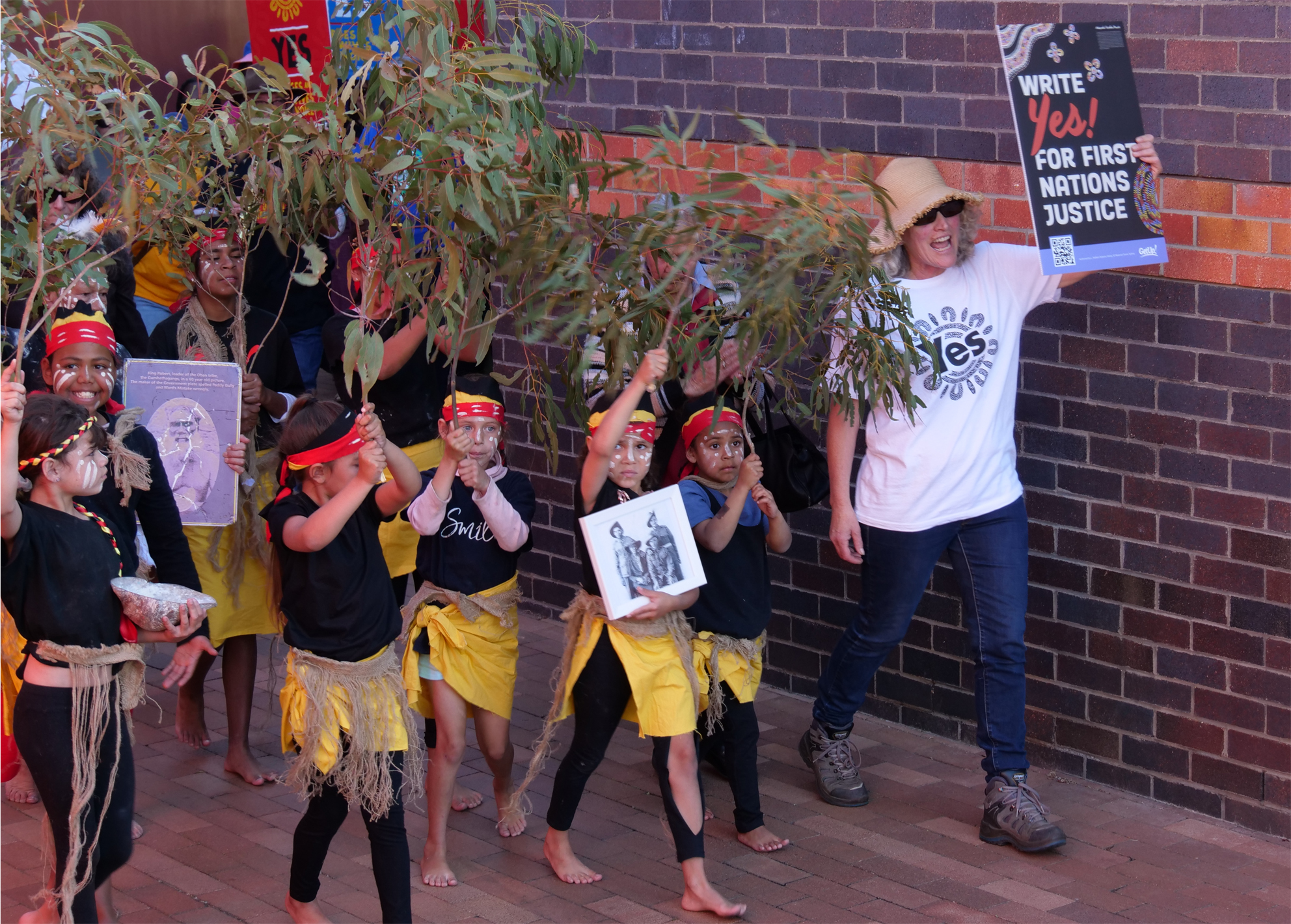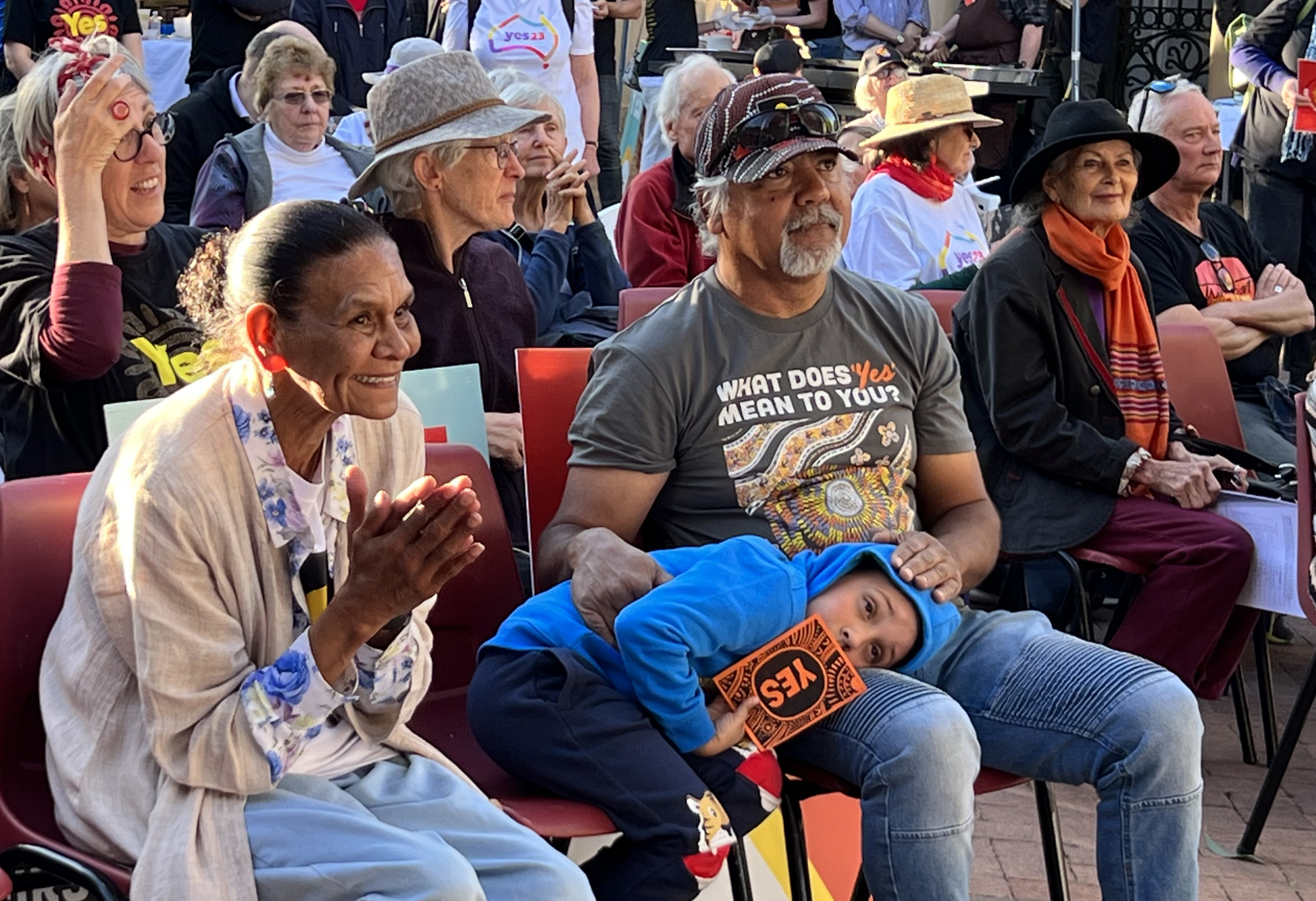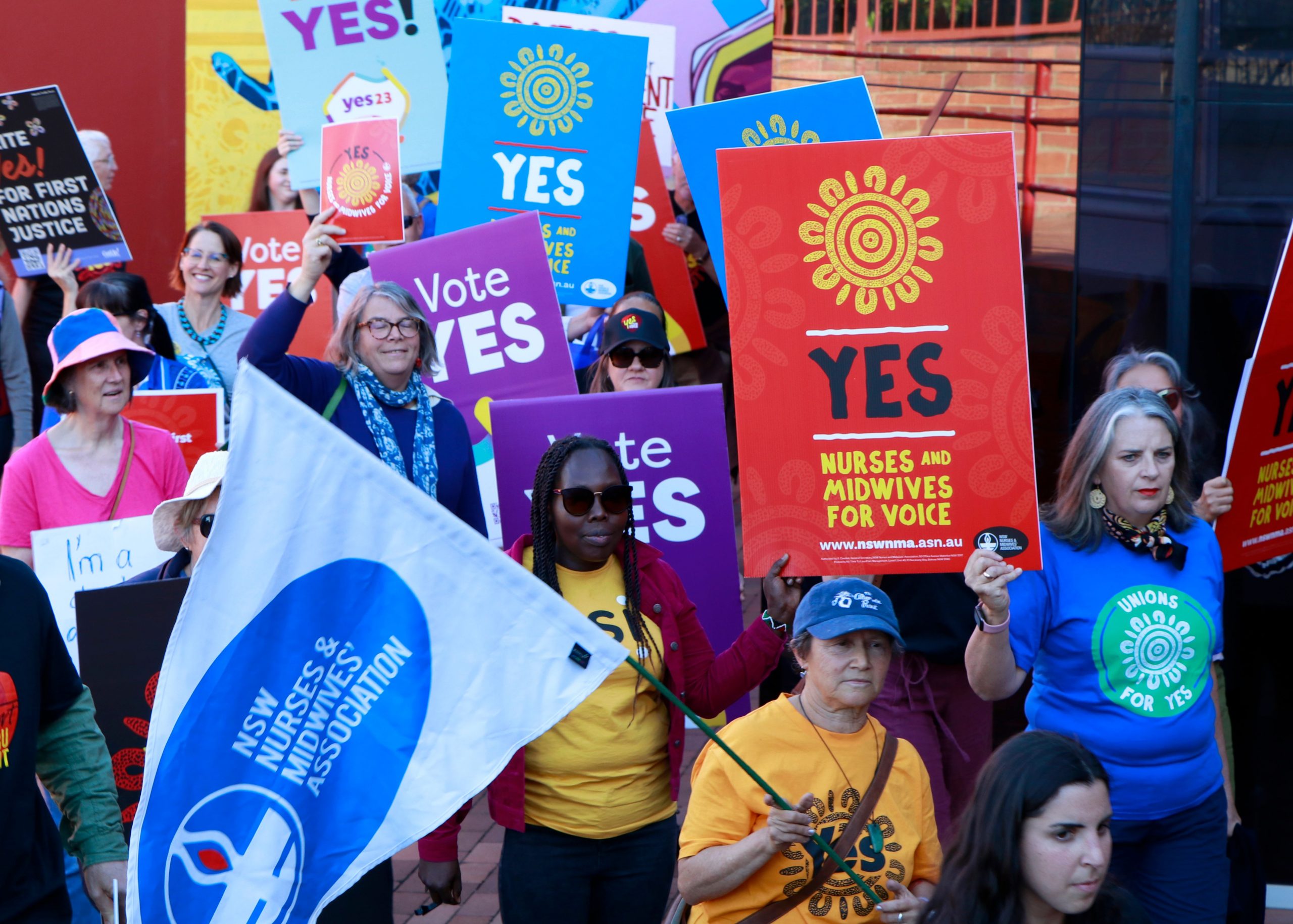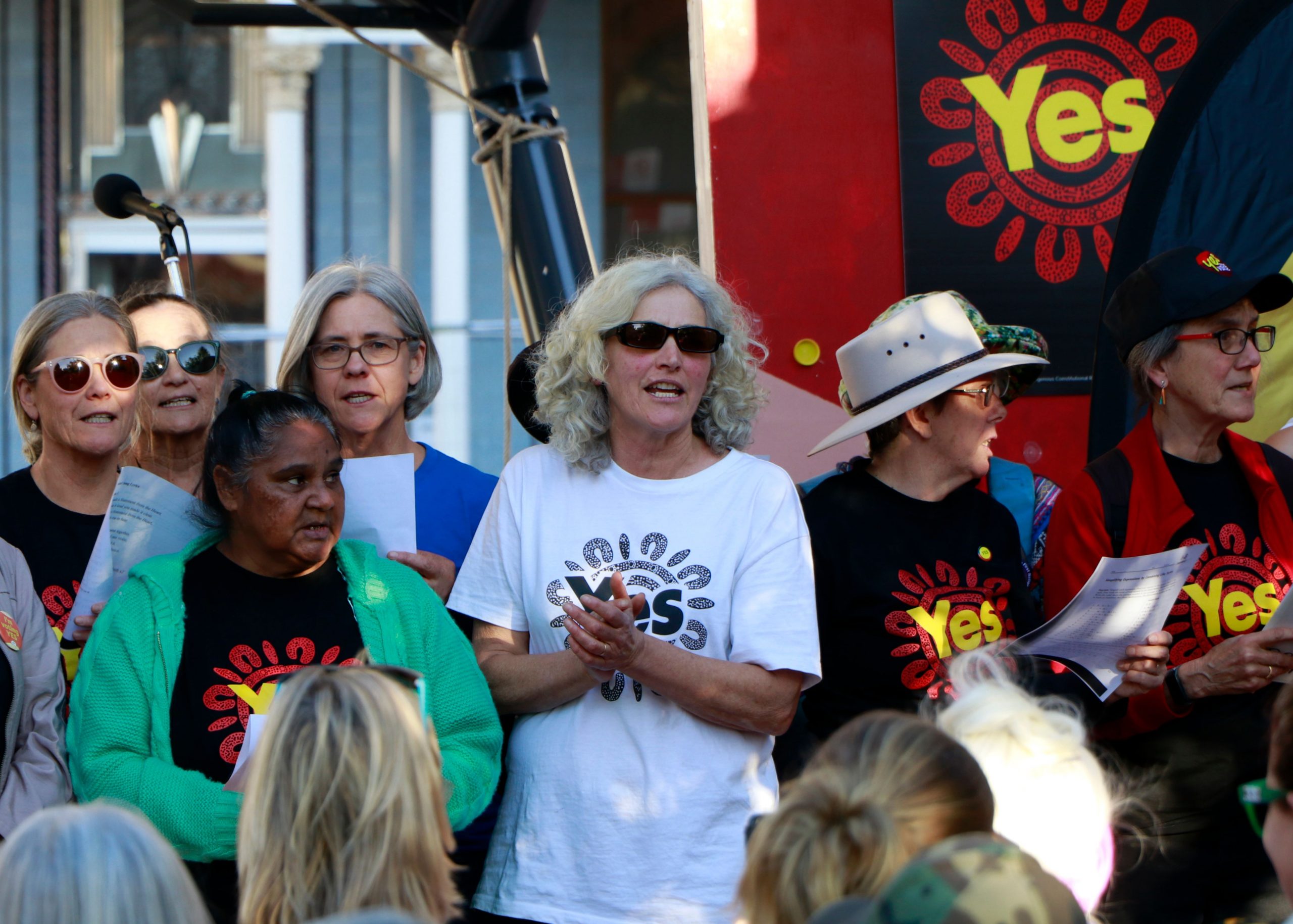 The march was a colourful event with many people wearing YES t-shirts or caps, and carrying banners or signs which displayed their support for YES or the name of an organisation or group they belonged to. There was a concert and other entertainment in the Mall following the march.
Event co-organiser Vivienne Nano said it was heartening to see so much support.
"Many people in our region agree that it is time for parliament and government to listen to the Voice of Aboriginal and Torres Strait Islander people before deciding laws and policies that affect them," she said.
After the march, ANTaR convenor Diana Eades addressed the crowd acknowledging that the gathering was being held on unceded Anaiwan land, and then requesting permission from Anaiwan people to hold this concert on their country. Anaiwan woman Fiona Lovelock responded with permission for the event to proceed, saying that "by coming together, supporting each other and amplifying different voices we can work toward a more inclusive and equitable society where all perspectives are respected and valued".
The crowd enjoyed an evening of entertainment beginning with Kerry Bulloojeeno Archibald Moran leading the young Jinda Dancers from Minimbah School, who welcomed attendees in three of the languages important to the region, Anaiwan, Gumbaynggirr and Dunghutti.
Musicians who followed were two popular local groups The Altones and Four Book Trilogy, and internationally acclaimed Gamilaroi blues singer Buddy Knox. Short and powerful speeches were presented by two young Aboriginal girls: Destiny Ahoy and school student Leila Doyle (reading a speech by Te'ella Kelly).
The concert concluded with all the musicians in a rowsing performance of Paul Kelly's "From little things big things grow" and John Farnham's "You're the Voice", with the audience joining in by singing and dancing.
The referendum on The Voice will be held this Saturday October 14.
Like what you're reading? Support the New England Times to keep providing hyper-local news, for the New England and by the New England, pay wall free. Make a small contribution today.