Glen Innes based photographer Daniel Schilling has taken out an international award for his photography.
Mr Schilling was voted Photographer of the Year 2023 at the FPCM 'Red Carpet' country music awards run by promotional company and magazine Fair Play Country Music. The award attracts entries from 42 countries and is held in Holland. Mr Schilling won the award with the below self portrait.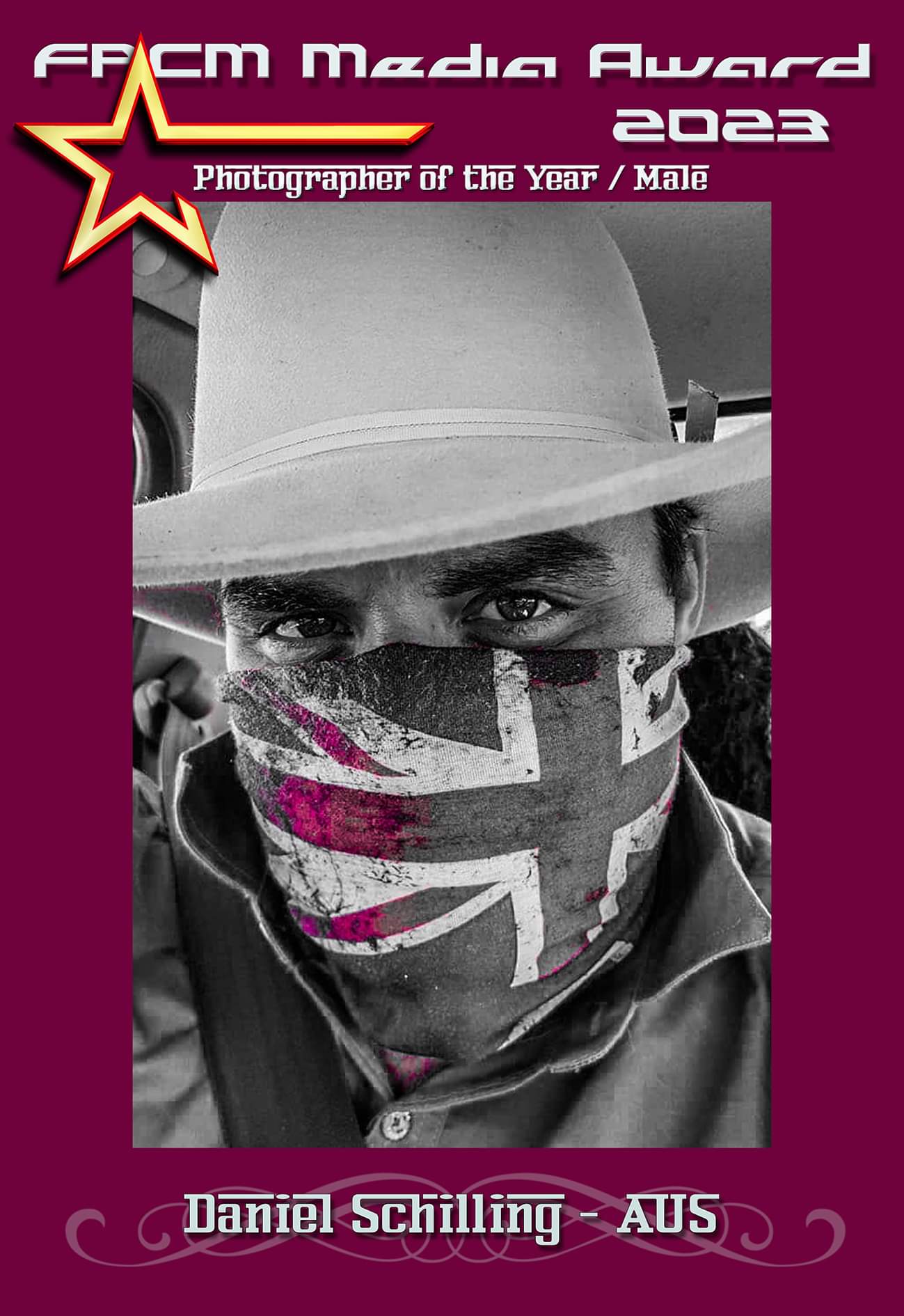 Mr Schilling says this is the biggest award he has won for his photography, and he understand's he's the first Australian to win this particular award.
"The award means a lot to me but means more to me that I get to be the first Australian photographer to bring this award back to the New England Area."
Mr Schilling says most of his work tells a story or brings back a memory.
"I take pride in my photos no matter how big or small the shoot can be," Mr Schilling said.
"Sometimes it takes 2 years for me to get a photo of something as I wait for the right time to what I want to capture and the story I want the photo to tell."
He thanked his followers and the community for supporting his creative journey and his business RD Photography.
"I have had a lot of support from my partner Rachel an d without her I probably wouldn't of taken photography very far."
"I have had great support from members of the community and beyond Glen Innes."
"And, it's just a massive honour to fly the flag for Glen Innes, The New England and Australia this year with this award."
Like what you're reading? Support the New England Times to keep providing hyper-local news, for the New England and by the New England, pay wall free. Make a small contribution today.