Homeless and vulnerable people accessing temporary accommodation across the state will no longer have to prove they have been rejected from private rentals to receive support.
Minister for Housing and Minister for Homelessness Rose Jackson said that from 1 July people in temporary accommodation won't need to complete a Rental Diary to demonstrate they are actively looking for housing.
"We want to ease the burden on people trying to find stable accommodation, not add to it," Ms Jackson said.
"We're committed to rebuilding our housing system and restoring dignity in the process. Part of that includes the removing the requirement of the unnecessary 'Seeker Diaries'."
"The Temporary Accommodation Rental Diary or 'Seeker Diary' was introduced more than 10 years ago, under the previous Liberal Government, and there is limited evidence it is improving housing outcomes for rough sleepers and other people at risk of homelessness."
"Women and children escaping domestic violence and flood victims are among the many individuals and families accessing temporary accommodation and we must do everything we can to support these people."
"Part of that is breaking down barriers they may already be facing, like time-consuming administration."
"Vulnerable people seeking housing need support not arbitrary, bureaucratic processes. In the face of a housing and rental crisis, we want to remove unnecessary requirements and the Seeker Diary is definitely one of them."
Residents in temporary accommodation will still work with the Department of Communities and Justice (DCJ) to help resolve their long-term housing needs.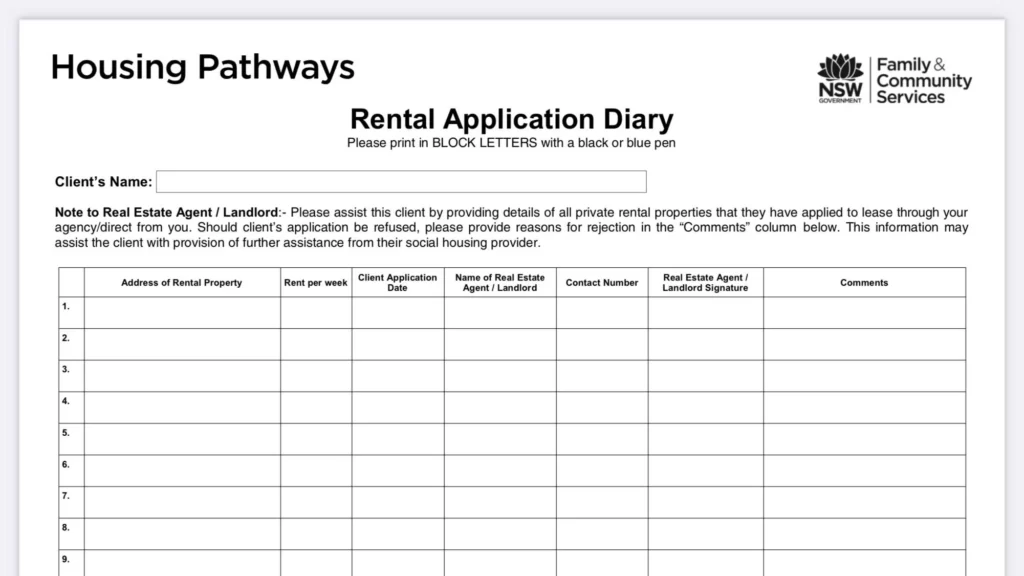 There will be a 12-month freeze on the requirement to complete seeker diaries while the scheme is thoroughly reviewed and assessed.
DCJ Housing staff are available to assist people in temporary accommodation to find stable housing. Residents can visit their local housing office or call the Housing Contact Centre on 1800 422 322.
"This change is about giving people in difficult situations proper support to help them into housing and providing a safe place to help develop long-term housing solutions," Ms Jackson added.
If you or someone you know is experiencing or at risk of homelessness, help is available 24 hours a day, seven days a week by calling Link2home on 1800 152 152.
Like what you're reading? Support the New England Times to keep providing hyper-local news, for the New England and by the New England, pay wall free. Make a small contribution today.