Wee Waa residents will now need to travel at least 40 kilometres to see a vet, with the local clinic forced to shut down after nearly 50 years in operation.
Clinic owner, Michael Read made the tough decision to close the surgery with him unable to find enough staff to service the Wee Waa practice on a full-time basis.
"It is disappointing for Wee Waa and I feel for the community, it is a move we had to make, but it is still so disappointing for the community," Read says.
Well-known local vet Martyn Powell established the surgery back in 1976 and ran it as one-man operation before Read joined the clinic in 1991, when he was looking for a job. He had never been to the town when he accepted the position.
"I took the Wee Waa job based on Martyn's personality and the interview, and I thought I'd be there for a year or two and 30 years' later I'm still in the district,"
The veterinary surgery was a mixed practice, which cared for 15 to 20 dogs on a daily basis. Staff would also frequently travel to nearby properties to take care of stock.
The clinic became a training ground for young vets and vet nurses, often hosting students at various stages throughout their study and in 1994 the business expanded opening a branch practice in Narrabri, which was sustainable until its vet numbers recently dropped from six to four.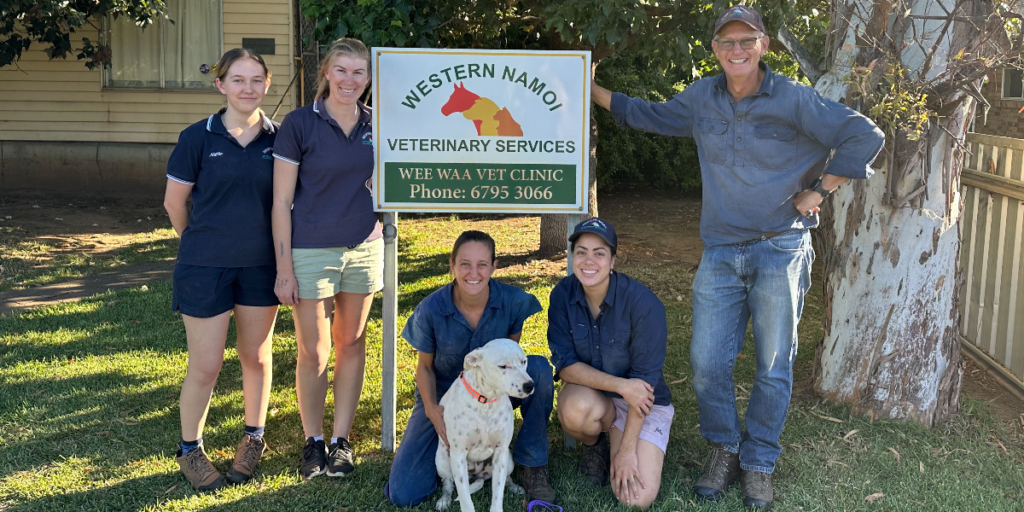 "We were just stretched too thin on the ground and so trying to service the two towns was putting a lot of pressure on everybody. We were losing work overall as we were trying to get to everything,"
Read says there is an inability to find vets in country New South Wales and in country Australia and it is getting harder to find young professional vets willing to leave the city.
"I believe there are 120 plus jobs advertised in regional New South Wales for mixed practice vets. There are already veterinary practices like my own that are folding in bigger towns and it is leaving a lot of farms without attention," he said.
While the clinic has cared for its last animal, Read is considering providing a satellite service for Wee Waa to help provide some preventative care for residents who can't travel.
"I've met so many wonderful characters and been helped by them along the way."
Like what you're reading? Support the New England Times to keep providing hyper-local news, for the New England and by the New England, pay wall free. Make a small contribution today.