The small community of Bald Blair near Guyra is finally getting to celebrate the centenary of their primary school.
Bald Blair Public School's Centenary Celebrations Committee will be hosting the "Reveal, Seal and Launch" Morning Tea at the school grounds on Saturday, 13 May, 2023. This event is to celebrate and showcase the completion of the school's centenary projects.
The school reached the milestone of 100 years in 2020. Due to on-going COVID restrictions, intended celebrations were postponed and finally cancelled. But the committee continued with planned centenary projects which will be displayed over morning tea on the Saturday morning commencing at 10am.
Engraved, commemorative pavers were available for purchase by the school's past and present community. These will be revealed for viewing along with a stunning, large head paver containing the school crest and dates of 1920 – 2020. The crest depicts an Angus bull's head, acknowledging Colonel White of Bald Blair Station's contribution to the history of the school.
A wooden 100-year time capsule box, crafted by Bob Burey, will be filled with items and sealed on the day. It is intended to be opened in 2045 when the school is 125 years old.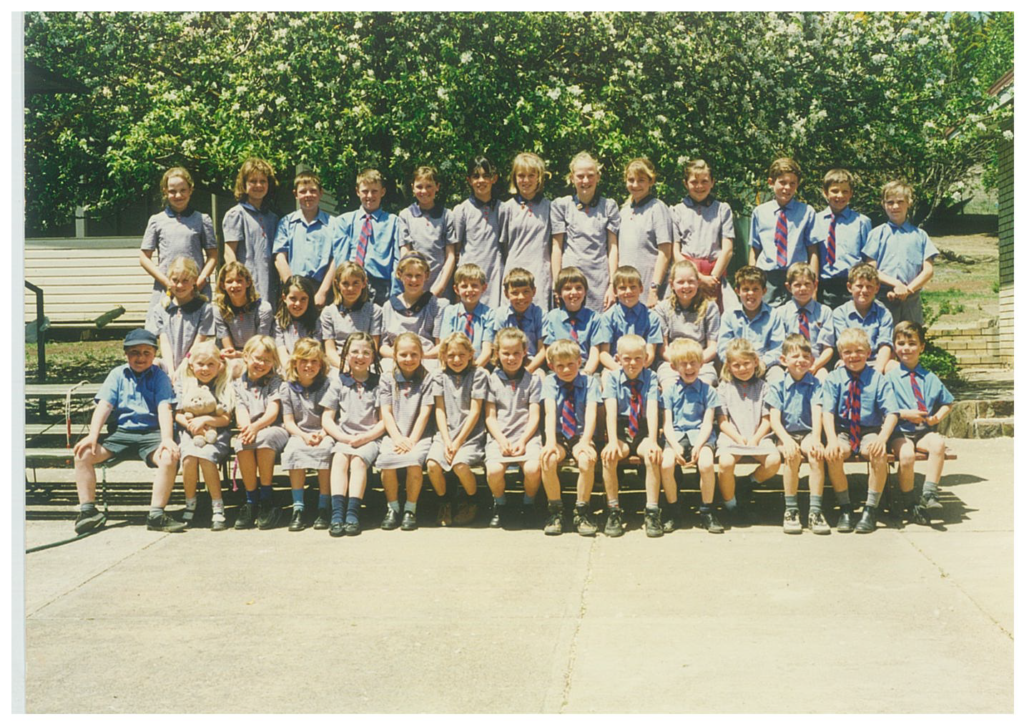 Jane Moffatt has compiled a book, "Celebrating the Centenary", which gives a history of the school since its early beginnings in 1920 through to 2020.  The book contains many fabulous photos and articles submitted by past students and staff.  The book will be launched on the day and will be for sale at $25 each. Those unable to attend can also order the book with an additional postage fee of $8.
Past and present students and staff, their families and interested community members are welcome to attend the morning tea. The school will be open for self-guided tours until 12.00pm. The grounds are looking magnificent with the rain and colourful autumn leaves.
RSVP is required by Wednesday 10 May, 2023.
Contact Kristy Campion at BPPS (Wed-Fri) 02 6779 1578 or Jane Moffatt on 0412 660601.
Like what you're reading? Support the New England Times to keep providing hyper-local news, for the New England and by the New England, pay wall free. Make a small contribution today.