So you've probably heard of Adam Marshall and know a little bit about him, but who are all the other candidates on the ballot in the Northern Tablelands?
Here's the list in the order they will appear on the ballot paper. If they have a website or Facebook page we've linked it to their name.
Nominated candidates for the electorate of Northern Tablelands
We asked all candidates the same 5 questions to give them each an equal opportunity to state their case. Alan Crowe of the Sustainable Australia Party – Stop Overdevelopment/Corruption was probably busy telling people not to have children, we think Peter O'Loghlin of the Legalise Cannabis Party was possibly sampling the policy examples, and Michael Hay must have been off fishing, as they did not respond to the questions. All of the other candidates answers are below, again in the order of the ballot.
---
Darshan (Billy) Wood – 'Rail' Independent
Why do you want to be the local member for your electorate?
Because I believe our region is naturally placed to be a major engine room for agriculture and manufacturing. We are not taking full advantage of our unique position, being centrally placed between two major cities which are choked up with urban sprawl.
What do you think is the most important issue facing the electorate and why?
There has been a disability and a discrimination perpetuated upon the electorate for over three decades. Those north of Armidale on the Great Northern line have been denied the ability to access train services within their town, to travel south to Sydney, and the whole of the electorate has been denied access to train services to travel north to Queensland. This is a major neglect of duty that cannot be suffered by our electorate, our state or our country any longer.
What do you think is the most important issue facing the whole state and why?
We have hard working people. We have huge resources. We have ample land. Yet people are facing hardship at every turn. Housing crisis. Health crisis. Electricity crisis. Education crisis. The government has abdicated its role as public trustee to protect the property and uphold the rights of the people and allowed corporate interests to prevail over that of the public. We are all suffering as a result.
Why do you think someone would vote for you over your opponents?
Because I believe I can have a strong impact on upholding the responsibility and accountability the State government has to the people of our electorate at State level, and the responsibility and accountability local government has to the people within the local community. I also have the vision to see our region achieve it's potential as the prosperous and productive powerhouse that it can be…It is time to wake up the sleeping giant.
Tell us something about yourself most people don't know.
My name is Darshan "Billy" Wood. Billy was my grandfather's nickname that I inherited when he passed away shortly after I was born.
I grew up south of Brisbane in Logan City where my parents established and ran a manufacturing business producing high quality air compressors suited to trade and industrial applications.
Some of my favourite childhood memories growing up are tied to my parents factory and the staff and working with my Dad after school, on the weekends and during school holidays to earn pocket money.
After completing high school I gained employment working in various fields such as engineering, manufacturing and the hospitality industry.
I moved to Guyra with my parents in late 2007 to establish a business producing ornamental concrete products such as fountains, statues, urns and pedestals, planters and columns. Our business is one of the last of it's kind in our country producing products of similar size and range.
I now have a young family of my own being raised in The New England and hopefully they will be able to take over the family business when the time is right.
---
Gary Hampton – Public Education Party
Why do you want to be the local member for your electorate?
I have lived in Inverell with my wife, children and now grandchildren since 2010. I have also previously worked within the Northern Tablelands electorate and wider country NSW throughout my 34-year teaching career. I want to be the local member to support the communities of the Northern Tablelands, and ensure fair funding for public schools.
What do you think is the most important issue facing the electorate and why?
The education of our rural and remote students from preschool through to TAFE , further training and university. Our Public School students immediately deserve 100% of the SRS (School Resource Standard) fair funding model and fully qualified and well supported staff in every classroom in both the short and long term planning of NSW education.
What do you think is the most important issue facing the whole state and why?
The health care of all NSW communities. NSW should have fully funded world class health care facilities that are fully staffed and resourced.
Why do you think someone would vote for you over your opponents?
Iave a well rounded skill set from my career, life and community experiences that could support the people of the Northern Tablelands.
Tell us something about yourself most people don't know.
I have an interest in ornithology (the branch of zoology that studies birds).
---
Yvonne Langenberg – Australian Labor Party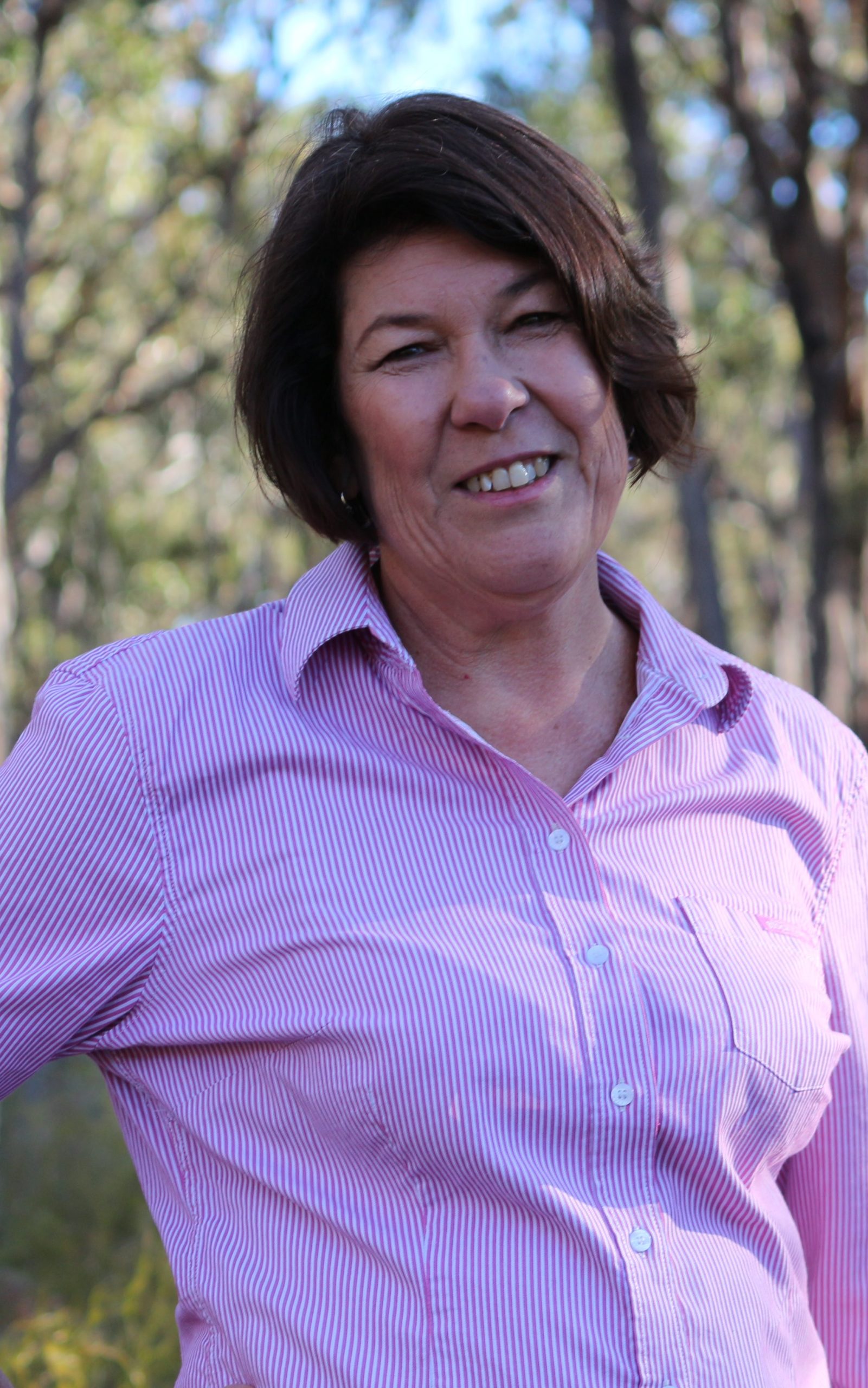 Why do you want to be the local member for your electorate?
I've made my home here on the Northern Tablelands. I married into a family with some 5 generations of connection to this area. I have children and grandchildren. And I own a retail small business in the CBD of Armidale. The future prosperity of, and opportunities in the Northern Tablelands is very personal me, and needs strong representation to ensure that our communities have opportunities and prosperity. I believe I can be that strong representative.
What do you think is the most important issue facing the electorate and why?
There are more than just one 'most' important issue, but as a former Registered Nurse with many years of experience, I've been seriously shocked by the diabolical state of our region's healthcare services and looked on in disbelief at the steady decline over the last years. Take note that I speak of Healthcare SERVICES. Not Hospitals. A lovely new building, either existing or promised has absolutely no relation to the Services provided. This galvanised me into become politically engaged and the reason why I joined the local Labor Party branch.
Apart from that, I'm very aware, because I have grandchildren in a local public school, of the poor support our teachers have here. 33% and upwards of teachers in the Northern Tablelands are on temporary contracts, which is not good for educational outcomes for our children, without even addressing what this means for teachers, the profession, and our communities.
And as a business woman I know how important small businesses are in all regional towns and communities and feel frustrated that it not acknowledged how different it is to run a small business outside of big metropolitan centres and the very practical measures that should be in place like local procurement for government goods and services.
What do you think is the most important issue facing the whole state and why?
Really what is good for our regions, is good for the State. Good healthcare services – note again, I say Services, not hospitals – so your postcode should not determine your healthcare outcome. We need quality education the teaching profession is listened to and supported. These two issues have far reaching implications not just for today, but also into the future.
Why do you think someone would vote for you over your opponents?
Firstly, because my family and I live and work here. Secondly, because I belong to the Labor Party. The Labor Party also believes that people and our communities deserve to thrive and prosper, which hasn't happened over the last 12 years. The Labor Party also believes that government can have a positive impact on people's lives. Should I be elected, I would work with all of the communities across the Northern Tablelands, so that community grants and other issues are, hopefully, able to be resolved in the best possible way for the community.
Tell us something about yourself most people don't know.
I grew up in very remote and isolated places. Places where it meant that the ability to access health care required being retrieved by an aircraft to increase your chance of survival in the event of an injury. School was only possible by distance education that required "snail" mail and regular post. This was in remote areas in developing countries last century. It never occurred to me that in the 21st century we have similar situations in a modern country like Australia until I moved here. Why do we put up with that?
---
Natasha Ledger – Independent
Editors note: Ms Ledger supplied her responses after deadline but we told her we would add them. While it is commonly not our practice to edit a candidate's words, some of the below has been edited to correct typos and grammar. She has posted her response to several Facebook groups if you wish to see the unedited version.
Why do you want to be the local member for your electorate?
(No response.)
What do you think is the most important issue facing the electorate and why?
Having five years experience working in local government, the most important issue in this region is lobbyists. Removing them from the stronghold they have on local party politics in this region, is the most important issue. Lobbyists latched on to government comes at a huge cost to the nation, and is happening at a local level.
Adding an independent strengthens the regions voice, seeing lobbyists fall away.
All parties will be made to work for the best interest of the region first.
To hear the region talk together, network together, and produce results is the result we are all looking for, removing party politics from our region. Our voice, our concerns heard first before lobbying or being thrown the good old last minute blanket approach.
To provide a fair, equitable platform that serves to benefit The Northern Tablelands first.
What do you think is the most important issue facing the whole state and why?
The most important issue facing everyone in regional NSW, affecting the nation, is the present destructive nature of the National party occupying the Northern Tablelands seat.
Having worked in government for five years, have witnessed Adam Marshall being careless with our money, divide communities and diminish council capacity, dragging the region through the gravel.
Adam Marshall removed three sets of historical red tape protecting the Pilliga, to allow gas exploration, chose to blatantly ignore 22,000 local signatures apposing gas exploration , and has made negotiation with the gas company santos using northern tablelands funds, lost the regions water portfolio, lost the regions roads portfolio and continues to answer to lobbyist first.
With only one medical meeting in four years before an election, it is clear locals are left last under Adam Marshall.
Why do you think someone would vote for you over your opponents?
The farming of money. Economist, e-commerce Graduate.
Protecting the rejuvenation of prosperity
Farmer/ landscaper 13 yrs
Respect for equality
Councillor 6yrs
Business proprietor
Start up facilitator
Gardener
Empty nester, grandmother
I am champing at the bit to work in step with Barnaby.  Although he has made some seriously irrational decisions, he seems to have the region's best interest at heart.
Having successful projects Barnaby boasts about is a good arrangement.
Tell us something about yourself most people don't know.
Motorbike riding is my favourite thing to do.
---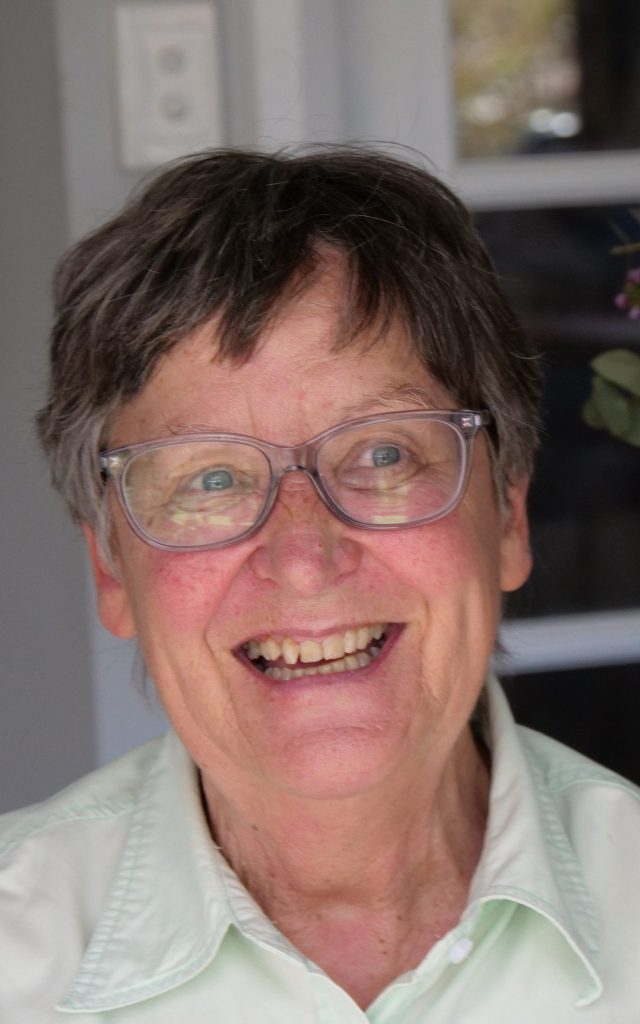 Elizabeth O'Hara – Greens
Why do you want to be the local member for your electorate?
I have lived in the Northern Tablelands all my life having had the great good fortune to be born in Glen Innes, grow up on a property there, attend Glen Primary and High Schools and the University of New England and teach at High Schools in Glen Innes and Armidale. From my Glencoe grandparents I learnt the value and importance of our small rural communities and that there was a 'hidden history' of the traditional custodians of the land, the value and richness of which we are only beginning to realise.
During my student school days I debated and played hockey and netball across the Northern Tablelands and loved those bus trips to Inverell, (less often) Walcha, Armidale, Moree and Tenterfield. I simply loved teaching and travelling across the region remains a great pleasure.
My family and friends have experienced the good and challenging times together here.
It's time for me to give back, to work to ensure future generations have a safe, greener and fairer future in caring communities. This is a desire we all share whether we live on the land, in a regional city or village.
My experiences campaigning against coal and coal seam gas across the Liverpool Plains and the Pilliga, against the logging of native forests and on social justice issues have given me a sharp understanding of the need to have parliamentary representatives who are not bound by the party donations of vested interests (see 'Democracy, Anti-corruption and Integrity')
What do you think is the most important issue facing the electorate and why?
The spiralling cost of living and inadequate access to health and other services are the most important issues we in this electorate face in our daily lives. The Greens have solutions for the skyrocketing costs which causes such anxiety in our communities (see 'Lowering the Cost of Living'). We will make housing affordable, scrap the public sector wage caps and introduce a 15percent pay rise for all paramedics and teachers, fully fund public education, ensure everyone has access to quality public health, put power assets back in the community's hands and negotiate power-sharing around solar and wind farms in our region to bring down energy bills. We will also (re)establish a State bank and ensure corporations and developers pay their fair share
What do you think is the most important issue facing the whole state and why?
We all know that the devastating impact of climate change is the most important issue facing everyone in the state. Sadly, those struggling to make ends meet because of the high cost of living will suffer the greatest impacts of the increasingly frequent and catastrophic events we are now starting to experience. We simply cannot afford new coal and gas projects which make no economic sense whatsoever given the much lower cost of a renewable energy supply; the stranded assets created by wasting money on new coal and gas will end up as liabilities on the balance sheet.
Just last week I stood with the Gomeroi at Gunnedah and farmers on the Liverpool Plains at Spring Ridge in the on-going campaign against Santos' coal seam gas project at Narrabri and their plans for pipelines across the Liverpool Plains. I am active in community attempts to limit the destruction of Whitehaven and Boggabri coal. Closer to home there is the campaign to stop logging of Native Forests in our own Styx River Native Forest to the east of Armidale. The Greens are determined to work with employees and communities to ensure a just transition to a responsible renewable energy future. See 'Tackling and Surviving the Climate Crisis'
Why do you think someone would vote for you over your opponents?
To send a powerful message to our current politicians that we need transparency, honesty and representatives committed to serving the interests of our community. Pork-barrelling is not a fair way to distribute public money. We should all be able to look forward to the brighter future that The Greens represent and are already fighting for. In the past term of office The Greens have brought to parliament and supported plans to increase nurses' pay and institute ratios, raise the age of criminal responsibility, stop logging of native forests, a moratorium on coal seam gas, protection for our right to protest, to ensure our rail corridor from Armidale to Wallangara remains in public hands and to foster local Councils and their independence.
As well as these past achievements and lowering the cost of living by making housing affordable,
fighting climate change, creating better pay and conditions for workers, improving education and
rescuing our health system, The Greens are committed to creating vibrant, sustainable communities,
all of which can and should be funded by taxes on the windfall profits of the fossil fuel companies.
The influence of The Greens, combined with other climate aware MPs, represents the best hope for NSW. Our Upper House team of experienced MP Cate Faehrmann, GP Dr Amanda Cohn and First Nations activist and educator Lynda-June Coe deserves our support.
Tell us something about yourself most people don't know.
I once coordinated a campaign with a Cranky Koala. Cranky was outraged at our incumbent MP's repeated claims to Student Climate Protesters during their School Strikes that he and the National Party understood their concerns and had their best interests at heart. Cranky determined that he would wage an honesty campaign (the 'honesty' plant has bright purple or white flowers and the seeds pods are coin like decorations often seen in dried flower arrangements). Adjacent is the photo taken from our letter of 20 October 2020 when the local MP, as Minister for Agriculture, introduced what was called 'The Koala Killer bill'.
Sadly our campaign was ineffective and so I am here today standing as The Greens' candidate to help protect our wildlife, our future, the lifestyle of our regional and rural communities, our health, and the health of our planet.
---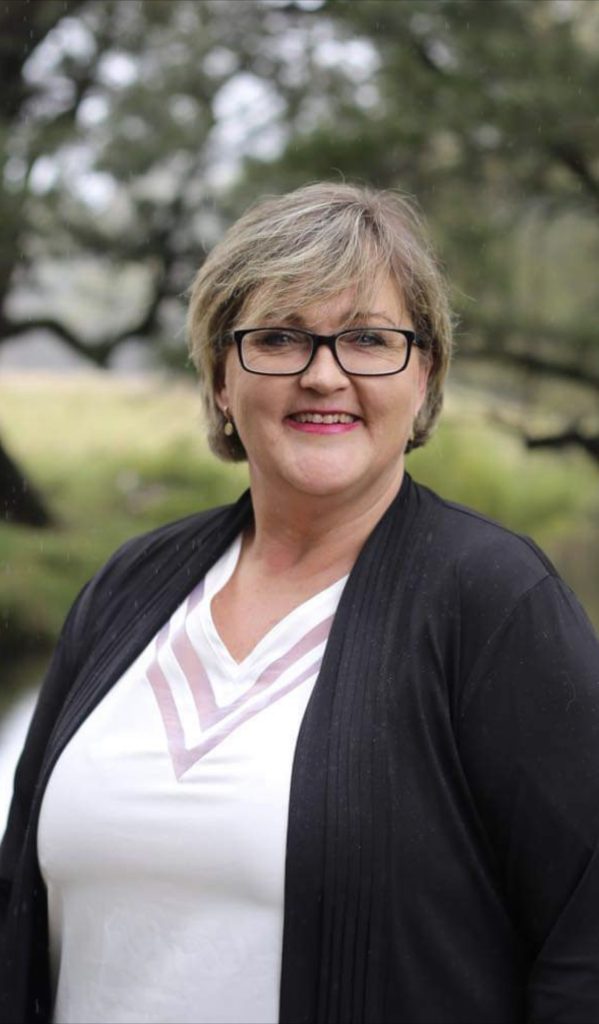 Margaret (Margot) Hammond – Liberal Democrats
Why do you want to be the local member for your electorate?
I want our electorate to be at the forefront of small businesses. We have prime land and resources and should be not be left out of big decisions made by city politicians. I believe new manufacturing industries should play a huge part in our areas. I want less govt restrictions on business and farmers. And I want to see our money spent MUCH more efficiently with transparency and a higher focus on consultation with the communities.
What do you think is the most important issue facing the electorate and why?
The electricity shortfall. Coal plants should not be shut down before stable supply can be achieved. Winters are cold here. We will weaken our military defence capabilities otherwise.
What do you think is the most important issue facing the whole state and why?
Weak leadership and an overreaching government in all areas. They are out of control and out of touch with Australians.
Why do you think someone would vote for you over your opponents?
I am honest and have integrity. I love talking to people from all walks of life. I'm a great conversationalist with an ability to explain things to others in a language that they understand. I'm friendly and funny and have a great all round knowledge of many things. I'm well read, passionate and fair.
Tell us something about yourself most people don't know.
Im a small business owner in Guyra, having returned after 30 years away.
Im a single mum of two great children. I pride myself on being an intelligent, multitalented woman who always succeeds with the task at hand and is honest and I have integrity.
I am an Accountant by trade but have often thought I might I want to be a politician or comedian. Ive performed part time on stage as a professional singer for over 20 years, while having day jobs in the Local courts, Accounts/Admin, Retail Property management and Hospitality.
Having spent 12 months in Canada as an exchange student, I returned to Australia and completed the Year 12 HSC after which I became a foreman and Quality Assurance officer at a Meat processing plant by the young age of 21, in a male dominated industry. Ive had numerous other positions in my 35 year working career. All these careers and location changes have allowed me to become multi skilled, and knowledgable in different industries.
I love many things and always push myself to go further in all the things I love which include politics, Maths, computers, graphic art, music, gardening, carpentry, resin art, helping teach others, playing instruments, and songwriting. I also love to yodel.
---
Election Day is March 25, and prepoll is open now. Find a voting booth near you here: https://elections.nsw.gov.au/district-profiles/northern-tablelands
---
Have something to say about this story? Submit your own opinion piece, or quick word, to The Net.