All States and Territories across Australia have reached a unanimous agreement declaring the NSW General Emergency (Blue) Zone Varroa mite free, but the eradication and surveillance zones near Narrabri remain in place.
Varroa mite was first detected by NSW DPI in the Port of Newcastle on 22 June 2022. Biosecurity zones were then established and the National Varroa Mite Emergency Response Plan put in place. Currently over 100 properties remain infected with the destructive pest.
An area east of Narrabri toward Mount Kaputar National Park was declared an eradication zone after mites were detected in hives that had been transported from Newcastle in July 2022.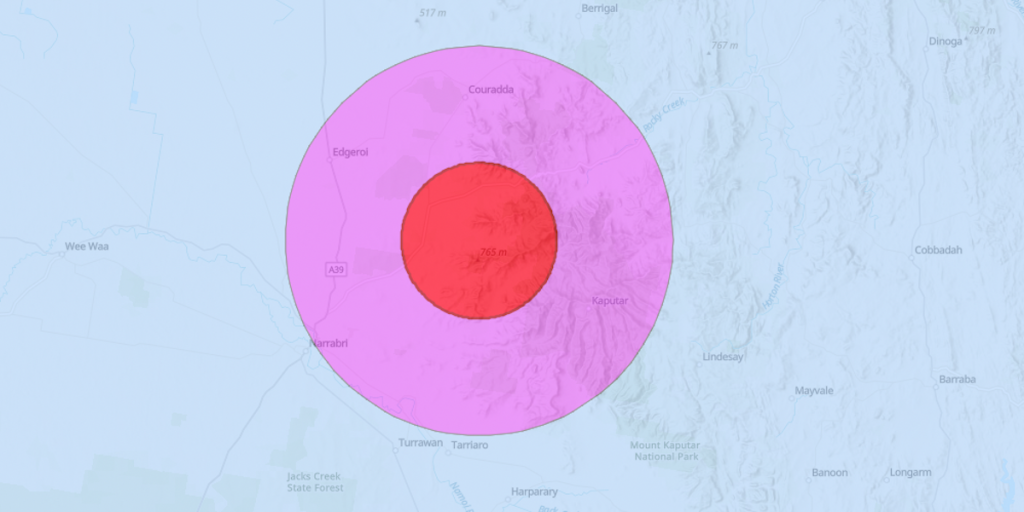 NSW Minister for Agriculture Dugald Saunders said the agreement means states will reopen their borders in the coming weeks for the movement of bees and hives for pollination. 
"This is a significant step in the fight to eradicate the mite, and for our beekeepers and pollination-reliant industries that have done it tough over the past seven months," Mr Saunders said.
"I want to thank them because it is their diligence in reporting and testing their hives and DPI's strong surveillance work that has put us in the position we are today.
"But this is not the time for complacency; now more than ever, we need beekeepers to make sure they continue to do the right thing and maintain their alcohol wash surveillance so we continue to move in the right direction."
The Consultative Committee on Emergency Plant Pests (CCEPP) recently endorsed a paper presented by NSW providing epidemiological data supporting the proof of freedom requirements.
NSW will now work with South Australia, Victoria, and Queensland to develop a set of conditions to facilitate inter-state movement.
Australian Honey Bee Industry Council CEO Danny Le Feuvre said this is a major milestone for the response and the beekeeping industry.
"While the industry will continue to be impacted by the Varroa mite's incursion, endorsement of this paper is a critical step forward in achieving business continuity, as best we can, for the industry," Mr Le Feuvre said.
"Endorsement of this paper demonstrates the confidence all the affected parties have in the response. It gives us great confidence that eradication is achievable in the current situation."
The response included surveillance on around 32,000 hives with beekeepers completing alcohol washes on more than 85,000 hives.
Beekeepers in the blue zone are reminded they can only move their bees or hives if they fill out a hive movement declaration.
There are no changes to rules in the eradication (red) zone or surveillance (purple) zone and all beekeepers must ensure they are aware of the requirements for each zone as non-compliance can result in significant penalties and fines. This includes the area near Narrabri.
It is also mandatory for all beekeepers to carry out alcohol washes at least every 16 weeks and to report these results to DPI by filling out the online form at dpi.nsw.gov.au or calling DPI on 1800 084 881.
For more information visit: https://www.dpi.nsw.gov.au/varroa