The age-old saying "It takes a village to raise a child" comes to mind when chatting with local mum Laura Weatherall. In the last fortnight, she has had a little bit of a viral moment on local Facebook groups after putting out a call for locals able to donate equipment for a home gym setup.
What has been interpreted as a desire to set up a full-scale gym for local mums, however, is a deep-seated desire to see more support for time- and support-poor mothers in the local community.
Ms Weatherall said her cry for help earlier in the month came from a place of frustration.
"There are no gyms in the area where you can take your child that fits in with work schedules", she says.
Kings Gym in Glen Innes has been cited by many locals as being the best child-friendly facility in the New England area. Currently, Armidale gyms are either only offering very limited child-minding services or none at all.
Ms Weatherall says she has approached several fitness facilities, even some that do advertise that they offer child minding, but she says that the biggest feeling she often walks away with is being unwelcome.
"We don't so much want free child minding; we just need a space where our kids can play safely while we work out."
"We're happy to take responsibility for our kids but the gyms need to understand that most mums work, we can't always fit into the times that they offer, and we don't always have someone else we can call on to watch the kids."
Balancing work and the needs of their families leaves many mothers feeling that they are unable to stay on top of their own health and fitness, particularly when options are limited.
"All of us are struggling post-Covid and at the beginning of a recession", says Ms Weatherall, "we need an outlet and a space that is supportive to us".
Rather than giving up, she and friend, Adrina Khobane, set about trying to make their own home gym.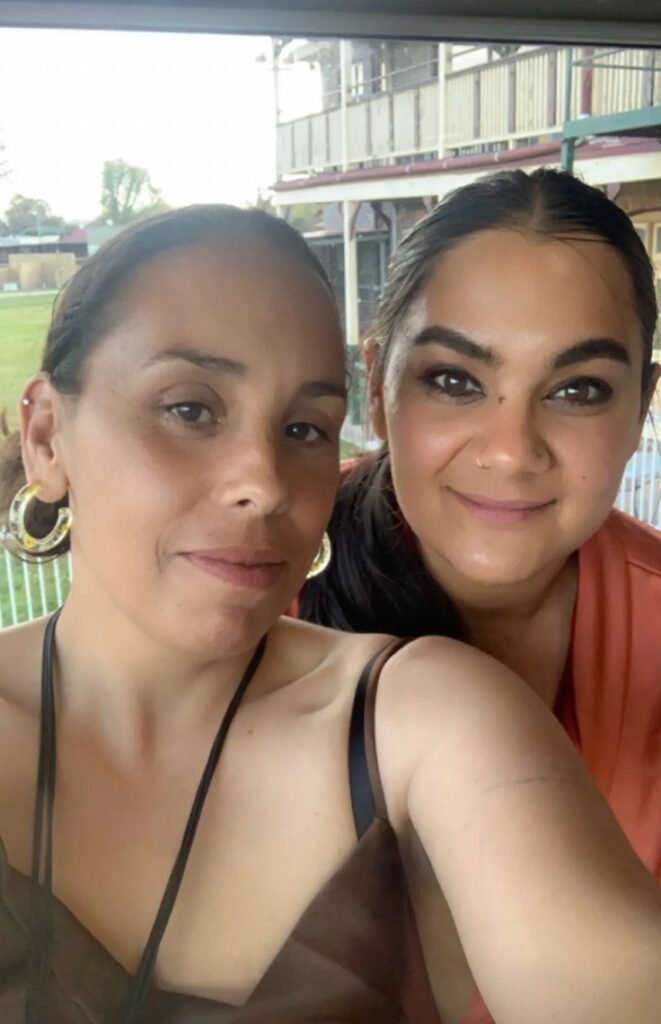 Ms Weatherall says "With that idea, we thought maybe we could support a handful of other mums, but the post went viral because there are so many of us that are sadly in the same position."
Her posts on local Facebook groups have gained lots of attention with many other local mums keen to connect and discuss mental and physical health, and parenting support.
One user commented "That's one way to get the support you need… create it", followed by a love heart emoji.
She does want to set the record straight though.
"We are not trying to set up a public gym, we are not in a position to support more than 2-4 mums… but we figured if we could get some donations together and then maybe some others would be able to set up a few similar spaces in their own neighbourhoods".
From here a private online Mother's Support Group has now been formed on Facebook.
Called Mothers Support Group – Armidale, the group is offering a space for Armidale mothers to join to share ideas and resources and to organise play and exercise groups that suit their needs.
The tagline on their group page is currently "All welcome with absolute love and support. No judgement. Trauma-informed. Culturally Safe."
Ms Weatherall says the online group is already growing and she knows exactly why.
"It's so hard…particularly for single parents with no support…we all carry so much stress and I just don't understand why a space that supports women and kids doesn't exist already," she says.
When asked what the community response has been so far, she says people have been very supportive in offering equipment but coordinating collection has been a big impediment to things moving forward.
"I'd love to have a couple of big storage sheds that we could just even do some mat workouts, a bit of cardio and some yoga as a group", she says.
"But if it gets too big, we just can't manage it. The cost of the space, the insurance and liability would just be too much."
It extends to more than just physical health and well-being as well; the dream is that there would be a space that could offer somewhere for mums to connect with each other.
"I've been to gyms where they also have a bit of a lounge area or open space where mums can sit with their kids and have a chat after class or their workout," she says, "this is perfect because it lets you chat with other mums in a no-pressure environment."
Whilst Ms Weatherall is happy to keep fighting for local mums at this stage, she also says that the challenge really needs to be thrown down for local businesses.
"I've seen and heard about this model working in so many other places in Australia, I don't understand why none of the gyms here are willing to just give it a go. If it doesn't work, fair enough, but at least try and give us mums a chance", she says.
Membership of Ms Weatherall's online community group is open to all mums in the Armidale area. She hopes that by garnering enough support, they may be able to enact some change that will see some more supportive facilities become available.
Like what you're reading? Support the New England Times to keep providing hyper-local news, for the New England and by the New England, pay wall free. Make a small contribution today.